APPLY FOR THIS OPPORTUNITY! Or, know someone who would be a perfect fit? Let them know! Share / Like / Tag a friend in a post or comment! To complete application process efficiently and successfully, you must read the Application Instructions carefully before/during application process.
Deoarece AG se intrunesc la anumite perioade , nu sint capabile sa conduca permanent soc. De aceea exista necesitatea de a alege un organ al admin-rii soc-tii, care va conduce soc-tea in perioada de timp dintre adunari.
Cu privire la admin-rea SC, CC al RM si actele normative ce reglementeaza SC, cuprind dispozitii diferite, in functie de forma juridica a soc-tii. Dar in mod general, aceasta administrare se poate realiza atat de o persoana (admin-tor) cat si de un grup de persoane (admin-ri), care formeaza organul admin-rii – consiliu de societate. Presedintele consiliului de soc. este director gen. sau director al soc-tii. Consiliul soc-tii este compus din cel putin 5 membri, care se aleg de adunarea generala pe un termen de 1 an.
In calitatea de admin-or este numita pers. fizica, denumita mandant. In cazul in care o pers. juridica a dobandit calitatea de administrator al soc-tii, ea trebuie sa-si desemneze un reprezentant permanent, pers. fizica, prin care sa-si indeplineasca functia.
Pers. desemnata in calitatea de admin-or trebuie sa indeplineasca urmatoarele conditii prevazute de lege: sa fie cetatean al RM; sa posede capacitate de exercitiu deplina; sa fie cu o moralitate nestirbita; sa fie asociat al societatii, afara de restrictiile aratate in actul constitutiv si in art.154, CC. Functia de admin-or al soc-tii, inceteaza prin revocare, renuntarea admin-lui, moartea, incapacitatea admin-lui.
Pentru prevenirea unei situatii ce a r putea provoca o stare nefavorabila pentru soc-te, precum si a diferitelor incalcari din partea admin-lor, se va institui controlul de gestiune asupra actelor si operatiunilor acestora. Acest control se va efectua de catre cenzori. Acesta va fi un organ specializat ales de AG, sau de adunarea constitutiva pe un mandat de 3 ani, care se va putea prelungi de 3 ori. Conditiile pe care trebuie sa indeplineasca un cenzor: sa fie cetatean al RM, sa fie contabil. Daca cel putin 20% din cap. social vor fi a statului, atunci un cenzor va fi recomandat de Min.Fin. Numarul cenzorilor va fi impar si vor efectua controlul privind gestiunea soc-tii numai in soc-le de capitaluri capitaluri si in SRL. In societatile de persoane acest control se va realiza de toti asociati.
Plop Andrei/ Lucrarea de master/ – Rolul mass-media în reflectarea conflictelor geopolitice. Studiu de caz: Mass-media în Federaţia Rusă/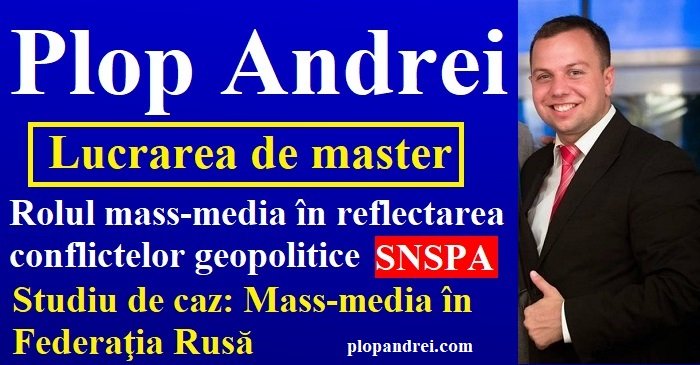 Plop Andrei: Update/ De ce are Moldova de o mobilizare generală și de o armată profesionistă! Maia Sandu este AGENTUL de influență al Kremlinului?!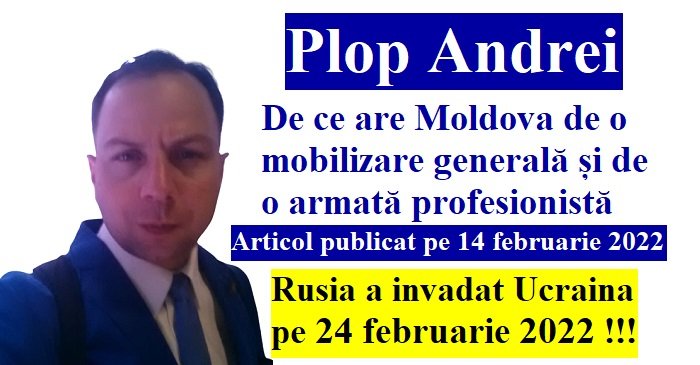 How to Stop Missing Deadlines? Follow our Facebook Page and Twitter !-Jobs, internships, scholarships, Conferences, Trainings are published every day!