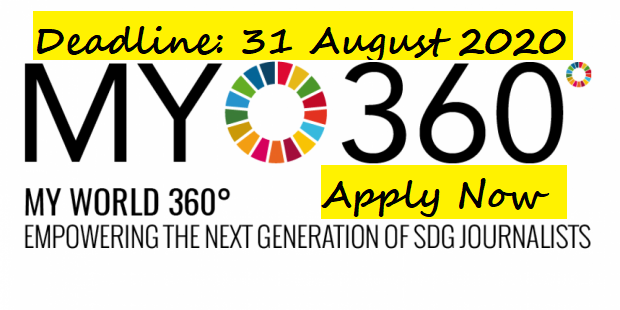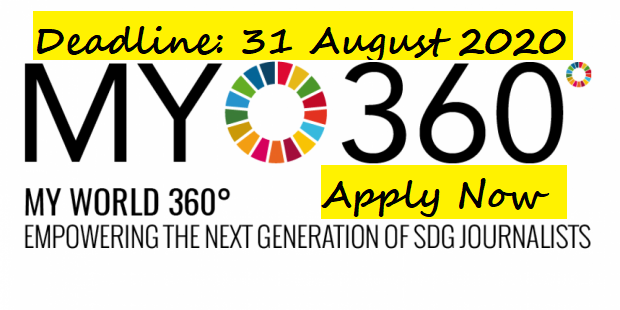 Since 2018, MY World 360º has exhibited at in-person events like the United Nations General Assembly in New York City, COP24 and COP25, the UN SDG Global Festival of Action, the DW Global Media Forum and other global events.
In light of the current pandemic, beginners, emerging and recognized creators can submit their work for consideration to be part of the MY World 360° selection and will be showcased as part of United Nations digital activations.
Submissions are open until 31 August 2020.
Immersive media creators from across the world are invited to inspire everyone to take action for the Sustainable Development Goals.
SUBMISSION GUIDELINES
Submit your media using the online form and share on social media tagging @SDGAction and @DigitalPromise and using #MYWorld360.
Individuals or teams are welcome to create or co-create and share projects. Educators and adults working with students under age 18 are welcome to share their students' media. Creators ages 18 and above are welcome to post their original work directly. Projects can be in any language.
Your MY World 360º story may include one or more of the following:
Audio recordings that engage listeners with a story or new idea
Mixed media projects that combine drawings, photos, audio, video, animation and/or text in a unique way
Panorama or 360˚ photography or video that immerses viewers in a new experience, point of view, or place
Augmented Reality (AR) that brings digital content into our experience of the real world
Interactive digital games, simulations, or experiences that combine 2D, 3D, or Virtual Reality (VR) elements
Photogrammetry and 3D modeling that share natural or cultural artifacts
Or something else—show us what's possible!
We recognize that many people are restricted to move freely in their communities in the common effort to reduce the spread of COVID-19. We encourage you to be creative within the context of your situation. Here are some guiding questions that might be helpful as you get started.
How are you or people in your community making a difference in the face of COVID-19?
How do these issues get us closer to achieving the Sustainable Development Goals?
What's your vision for a world where the Goals are achieved?
Potential for impact: Who is the intended audience for your media and how will it inspire change?
Creative use of media and technology: How are you combining tools and techniques in a unique way to convey a message or tell a story?
#TogetherAlone: How might you connect virtually with someone to share ideas and perspectives, or to co-create something?
Share your talent with the world and help us tell the stories that ignite positive action with the world.
Selected stories will be shared as part of the MY World 360º Selection, and showcased as part of United Nations events and activations.
Connect with other MY World 360º creators from around the world, develop your skills and access mentoring and sharing opportunities
FOR MORE INFORMATION PLEASE OPEN THIS LINK