APPLY FOR THIS OPPORTUNITY! Or, know someone who would be a perfect fit? Let them know! Share / Like / Tag a friend in a post or comment! To complete application process efficiently and successfully, you must read the Application Instructions carefully before/during application process.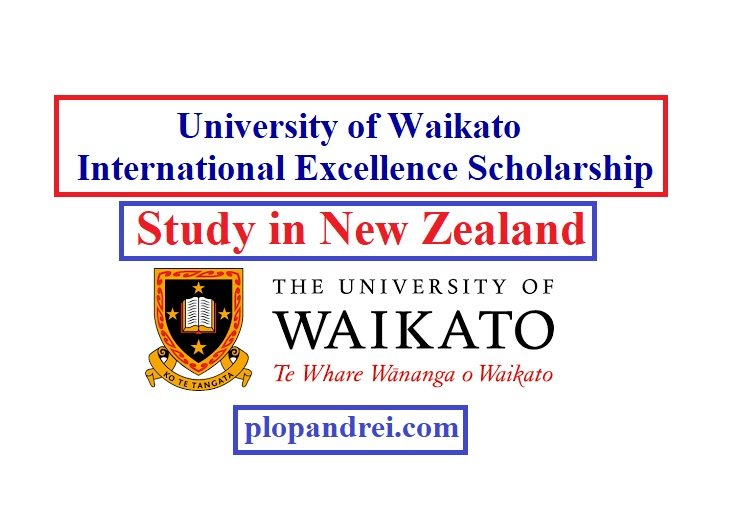 University of Waikato International Excellence Scholarship
Open
Value: Up to NZD$10,000 towards tuition fees
Study Level: Undergraduate, Postgraduate (Taught), Postgraduate (Research), Other
How to Stop Missing Deadlines? Please Follow our Telegram channel https://t.me/PlopAndreiCom ( @plopandreicom)
Subject Area: Any
Closing Date: Applications for 2021 can be submitted at any time
COVID-19 ANNOUNCEMENT:
The University will not be offering the International Excellence Scholarship to students commencing their studies online in 2021. All new international students who wish to commence their studies online in 2021 will automatically be awarded a 20% discount on their tuition fees in 2021 and will receive a travel grant once they transfer to New Zealand for face-to-face studies once the borders reopen.
The University welcomes applications for the University of Waikato International Excellence Scholarship from international students who are currently in New Zealand and are new to studying at Waikato, for face-to-face study in 2021. For any queries, please contact gowaikato@waikato.ac.nz.
Eligibility
This Scholarship is intended to support talented international students who are enrolling for the first time into undergraduate or postgraduate programmes at the University of Waikato. The Scholarships have a value of up to NZD$10,000, and will be awarded to successful applicants who demonstrate excellent academic achievement.Regulations Next Steps
Contact
Scholarships
Te Mata Kairangi School of Graduate Research
The University of Waikato
Private Bag 3105, Hamilton 3240
New Zealand
Phone +64 7 858 5096
Email scholarships@waikato.ac.nz

For more information please open this link
https://www.waikato.ac.nz/scholarships/s/university-of-waikato-international-excellence-scholarship
How to Stop Missing Deadlines? Follow our Facebook Page and Twitter !-Jobs, internships, scholarships, Conferences, Trainings are published every day!