APPLY FOR THIS OPPORTUNITY! Or, know someone who would be a perfect fit? Let them know! Share / Like / Tag a friend in a post or comment! To complete application process efficiently and successfully, you must read the Application Instructions carefully before/during application process.
Communications Officer – Media Relations
| | |
| --- | --- |
| Job #: | req19190 |
| Organization: | IFC |
| Sector: | Communications |
| Grade: | GF |
| Term Duration: | 3 years 0 months |
| Recruitment Type: | International Recruitment |
| Location: | Washington, DC,United States |
| Required Language(s): | English |
| Preferred Language(s): | |
| Closing Date: | 10/4/2022 (MM/DD/YYYY) at 11:59pm UTC |
How to Stop Missing Deadlines? Please Follow our Telegram channel https://t.me/PlopAndreiCom ( @plopandreicom)
Description
IFC—a member of the World Bank Group—is the largest global development institution focused on the private sector in emerging markets. We work in more than 100 countries, using our capital, expertise, and influence to create markets and opportunities in developing countries. In fiscal year 2022, IFC committed a record $32.8 billion to private companies and financial institutions in developing countries, leveraging the power of the private sector to end extreme poverty and boost shared prosperity as economies grapple with the impacts of global compounding crises. For more information, visit www.ifc.org.
IFC is looking for a skilled media relations practitioner to join IFC's Corporate Communication team. Engaging with the media is a key component of IFC's overall communications strategy, ensuring strong public understanding of IFC's work and elevating IFC's brand, shaping our message on key corporate priorities, and supporting IFC's partnerships with clients and stakeholders. The team's media relations tasks encompass both daily engagement and outreach as well as managing communications around highly sensitive topics and mitigating potential reputational risk. The team works to identify and secure opportunities in both top tier traditional press and with industry influencers to raise awareness about IFC's work and highlight IFC as a leader in private sector investment in emerging markets.
The chosen candidate will assist the Principal Communications Officer, Media Relations with driving the development of IFC's global media strategy and tactics, maintaining and strengthening IFC's relationships with journalists while building new relationships with others, and deliver media monitoring reports and support. The Communications Officer will work closely and seamlessly with other members of IFC's Corporate Support Vice Presidency to support the organization's overall communications efforts, in partnership with colleagues across the WBG.
The Communications Officer will be based in Washington, DC.
Duties and Responsibilities:
•  Working closely with the Principal Communication Officer, manage proactive and reactive media relations initiatives, including cultivating new relationships with journalists and opinion writers from major national and international media outlets.
•  Address questions and inquiries from the press.
•  Develop media-related materials, as needed, including press releases, pitches, talking points and Q&As, reactive messaging/holding statements etc. for external use.
•  In close partnership with the IFC Executive Communications team, work to position IFC senior leadership for media opportunities.
•  Assist in the planning and overseeing of IFC press events (media/journalist roundtables and press conferences).
•  Develop and proactively pitch story ideas for the institution and senior leadership, securing media interview opportunities and managing the interview process, including the development of pre-interview briefs/messaging/coaching.
•  Coordinate/develop issue briefs and research materials for major IFC flagship events and convenings (e.g., IMF/World Bank Group Annual Meetings).
•  Coordinate the weekly list of IFC external announcements, highlighting all media activity across all regions and industries.
•  Be the point of contact between IFC and the World Bank's communications department and ensure alignment and close collaboration.
•  Understand and can analyze IFC risk issues and in close coordination with IFC's Risk and Public Affairs team and World Bank Group counterparts to develop strategies and programs to help mitigate and ensure accurate communications with the media around these issues.
•  Effectively manage tools to track and monitor relevant IFC media coverage (including on social media) and public sentiment, and provide timely and reliable analysis to management, including – at times – outside of typical working hours.
Selection Criteria
•  Master's degree in Communications, Journalism, Political Science, International Relations, Public Affairs, Marketing, Business/Finance with 5 or more years' experience in corporate communications, international relations, public affairs, political science, or other related field, or equivalent combination of education and experience. In addition, a degree in Business Administration and/or working experience in Investment Operations will be valued.  
•  Big picture thinker with strong interpersonal and problem-solving skills while effectively maintaining a pulse on details.
•  Excellent writing, editing, and research skills and an ability to quickly produce quality, engaging, and crisp documents and presentations.
•  Strong knowledge of and practical experience in a range of communications planning and implementation approaches such as, opinion research, media engagement, message targeting, and marketing communication.
•  Demonstrated experience presenting to and interacting with members of the media, executive leaders, and a wide variety of internal and external stakeholders.
•  Experience working with top-shelf media on high-profile and or sensitive issues.
•  Solid conceptual, research and analytical skills, with an ability to think strategically and rapidly synthesize information from varied sources into concise conclusions and recommendations.
•  Demonstrated willingness to assist others and perform whatever tasks are necessary to help the team achieve its goals.
•  Strong interpersonal skills and excellent team player.
•  Ability to deal sensitively in a multi-cultural environment and to build effective working relationships with clients and colleagues.
•  High levels of initiative, judgment, and decisiveness in accomplishing tasks; proven ability to work independently; good time-management skills and an eye for detail; ability to work effectively under stress and to juggle multiple tasks within tight deadlines
•  Interest in international development issues and an understanding of how communications can assist key audiences in meeting challenges.
•  Strong diplomatic, interpersonal, and teamwork skills.
WBG Core Competencies for all staff: Client orientation; Drive for results; Teamwork of collaboration and inclusion; Knowledge, Learning and communication; and Business judgment and analytical decision-making.
World Bank Group Core Competencies
The World Bank Group offers comprehensive benefits, including a retirement plan; medical, life and disability insurance; and paid leave, including parental leave, as well as reasonable accommodations for individuals with disabilities.
We are proud to be an equal opportunity and inclusive employer with a dedicated and committed workforce, and do not discriminate based on gender, gender identity, religion, race, ethnicity, sexual orientation, or disability.
Learn more about working at the World Bank and IFC, including our values and inspiring stories.
For more information please open this link
Apply Here
https://worldbankgroup.csod.com/ats/careersite/JobDetails.aspx?id=19190
Plop Andrei/ Lucrarea de master/ – Rolul mass-media în reflectarea conflictelor geopolitice. Studiu de caz: Mass-media în Federaţia Rusă/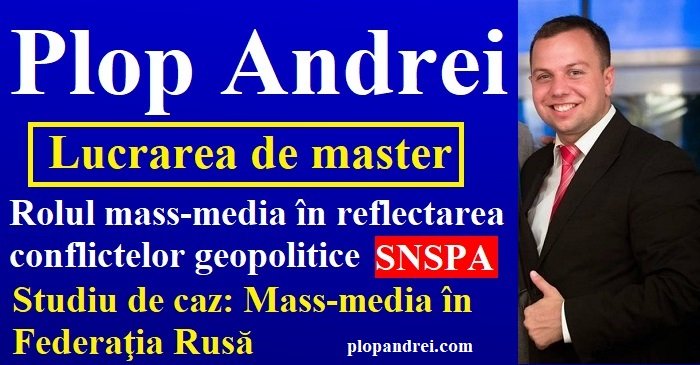 Plop Andrei: Update/ De ce are Moldova de o mobilizare generală și de o armată profesionistă! Maia Sandu este AGENTUL de influență al Kremlinului?!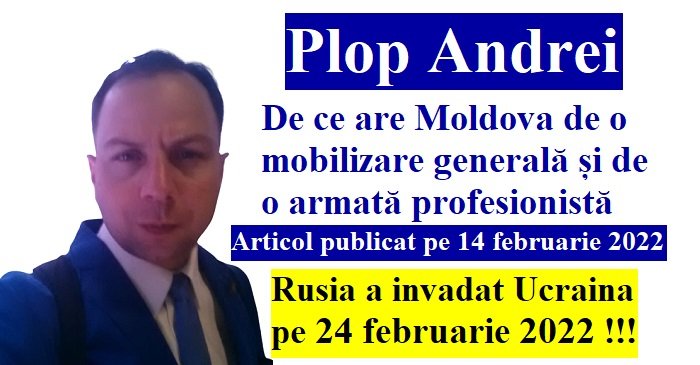 How to Stop Missing Deadlines? Follow our Facebook Page and Twitter !-Jobs, internships, scholarships, Conferences, Trainings are published every day!