APPLY FOR THIS OPPORTUNITY! Or, know someone who would be a perfect fit? Let them know! Share / Like / Tag a friend in a post or comment! To complete application process efficiently and successfully, you must read the Application Instructions carefully before/during application process.
Why Kyndryl
We design, build, manage and modernize the mission-critical technology systems that the world depends on every day. Our people are at the center, discovering, co-creating, and strengthening. We push ourselves and each other to seek better, to go further, and we carry this energy to our customers. In October 2020, IBM announced it's intention to separate the IT Infrastructure Services unit of its Global Technology Services division into a new, separate public company, creating two industry-leading companies – IBM and Kyndryl. The spin-off is expected to be completed by the end of 2021. To find out more about Kyndryl, including information relating to privacy, please visit Kyndryl.com.
How to Stop Missing Deadlines? Please Follow our Telegram channel https://t.me/PlopAndreiCom ( @plopandreicom)
Please be aware Kyndryl will continue to use some IBM systems for a certain period after spin-off. This means when you sign up to either the IBM or Kyndryl candidate portal, you will have the benefit of being able to see and apply for IBM and Kyndryl jobs and to access information about IBM and Kyndryl jobs you have applied to, for a limited period from either candidate portal. If you have already signed up as a candidate on IBM's portal, please continue to use this account to access IBM and Kyndryl jobs.
Your Role and Responsibilities
Strategy/Program Management
•Advocates for, and manages, policy issues (e.g., social, political, technical), and co-leads the company's engagements and campaign in collaboration with senior internal stakeholders related to government affairs on priority issues, strategies, and/or programs.
•Contributes to, and develops, Kyndryl's policy and thought leadership agenda and/or advocacy strategies for top priorities.
•Responds to key strategic issues and recommends well thought-out actions by prioritizing, ensuring alignment with stakeholder positions, leveraging specialists, or escalating matters.
•Manages affairs in rapidly changing and ambiguous political, policy, and industry environments.
•Develops strategies for multiple regulatory and/or legislative initiatives by serving as a subject matter expert on regulatory and/or legislative issues to assess their impact on Kyndryl goals and objectives; delivers materials (e.g., strategy, policy briefings, other documentation) to internal stakeholders.
Subject Matter Expertise and Influence
•Political astuteness and strong analytical skills. Deep and proven knowledge of the European/EU political landscape and dynamics across different institutions, political actors, groups/parties etc.
•Develops and implements strategies for leveraging partnerships with external partners and key influencers to advance Kyndryl's public policy and thought leadership agenda in several key areas.
•Creatively develop new and strengthen existing campaigns in close collaboration with a team of institutional leads as well as strategic communication teams.
•Clearly explaining complex technical concepts and Kyndryl services to policymakers, business decision makers and influencers.
•Develops and/or recommends highly creative solutions for advancing Kyndryl policy, thought leadership and/or political agenda, while managing risks and consequences.
Representing Kyndryl
•Manages political strategies, provides strategic vision, and develops communication framework and/or messaging in partnership with the Policy and Communications teams for Kyndryl by implementing strategies across diverse stakeholders.
•Engaging with and enhancing trusted relationships towards European Union institutions, European governments, regulatory agencies, international organizations and customers in the tech services eco-system.
•Present company's policy and thought leadership positions to governments and industry trade groups via written position papers and comments, meetings, briefings, technical exchanges, and via multiplier organizations (e.g., trade and industry associations, Think Tanks, etc.).
External Relationships
•Builds and maintains a strong, ongoing network and coalition with complex governmental and non-governmental stakeholders (e.g., tech industry players, IT infrastructure services providers, trade associations, NGOs, academics and other relevant organizations) to align interests to significantly advance Kyndryl's objectives in key priority areas; builds strategic relationships that position Kyndryl as a key trusted advisor to targeted political leadership and/or trade/think tank organizations in the region.
Internal Collaboration
•Liaise with a variety of other corporate functions across the company including policy, government and regulatory affairs, across our services (Applications, Data and AI; Cloud Services; Core Enterprise and zCloud; Digital Workplace; Network and Edge; Security and Resiliency) and subject matter experts (SMEs) concerning laws and policy in the ICT sector.
•Collaborates with, and influences, senior-level internal stakeholders and subject matter experts within and outside of Policy and Government Affairs to ensure a mutual understanding and alignment of objectives, priorities, and resources.
Required Technical and Professional Expertise
Critical knowledge / experience
•Bachelor/ Master's degree in political science, law, communications, international relations, public policy, or related field and/or ICT areas with a strong acumen in technology AND experience in government affairs, corporate affairs, public policy, or government.
•Possess at least 10+ years of hands-on experience in a similar / relevant position and function.
•Relevant senior experience in tech policy.
•In-depth knowledge of EU policymaking procedures and the European political and tech policy landscape.
•Hands-on experience working in an international environment with various diverse backgrounds & cultures.
•Experience working with senior leadership and executive teams; ability to provide advice, counsel and articulate an informed point-of-view to senior leaders.
•English proficiency required; French and other EU language abilities are a plus.
Preferred Technical and Professional Experience
•Experience in developing and managing strategic relationships to advocate and influence public/technology policy priorities.
•Organizational and planning skills.
•Demonstratable examples of business judgment, strategic thinking skills, superior work ethic, attention to detail and quality, able to manage numerous projects simultaneously.
•Motivate and lead others, including on matters where you are not in a position of direct authority.
•Demonstrated ability to think creatively to devise strategies that advance customers' and corporate interests, prioritize among competing responsibilities, and devise long-term strategies.
•Familiarity with data, standards, AI and privacy policies.
•Ability to communicate complicated legal, business and policy context clearly and succinctly to a variety of different audiences (internal and external) from a diverse set of disciplines (lawyers, project managers, business executives, government officials, policymakers, academics, reporters) and cultures.
•Proven ability to operate in a fast-paced, high-pressure environment and working on cutting-edge legal and policy matters where ambiguity is the rule rather than the exception.
•Ability and willingness to adapt quickly as the legal, policy, business and factual landscape continues to evolve.
•Independent negotiation and decision-making skills.
•Demonstratable communication skills, with experience in public speaking, writing, and a demonstrated ability to communicate policy issues to external stakeholders.
•Excellent interpersonal, relationship management, team, and diplomatic skills.
•Minimal travel required.
Required Education
Bachelor's Degree
Preferred Education
Master's Degree
State / Province
BRUXELLES-CAPITALE, REGION DE
City / Township / Village
Brussels
Being You @ Kyndryl
Kyndryl is committed to creating a diverse environment and is proud to be an equal opportunity employer. All qualified applicants will receive consideration for employment without regard to race, color, religion, gender, gender identity or expression, sexual orientation, national origin, genetics, pregnancy, disability, age, veteran status, or other characteristics. Kyndryl is also committed to compliance with all fair employment practices regarding citizenship and immigration status.
Other things to know
For additional information about location requirements, please discuss with the recruiter following submission of your application.
Primary job category
Communications
Role ( Job Role )
External Relations Professional
Employment Type
Full-Time
Position Type
Professional
Travel Required
Some travel may be required based on business demand
Company
(Y005) Kyndryl Belgium BV/SRL
Is this role a commissionable/sales incentive based position?
No
For more information please open this link
Apply Here
https://krb-sjobs.brassring.com/TGnewUI/Search/home/HomeWithPreLoad?partnerid=26059&siteid=5096&PageType=JobDetails&jobid=517789#jobDetails=517789_5096
Plop Andrei/ Lucrarea de master/ – Rolul mass-media în reflectarea conflictelor geopolitice. Studiu de caz: Mass-media în Federaţia Rusă/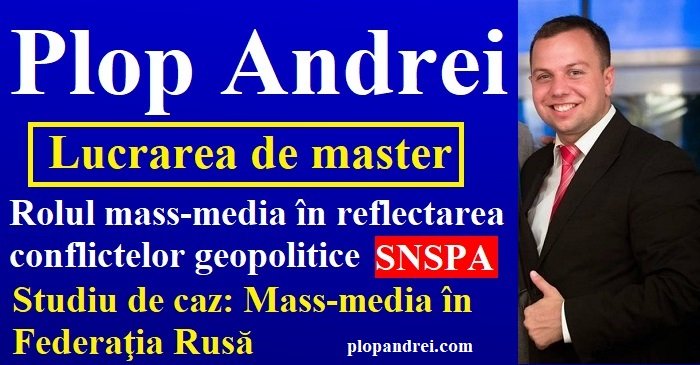 Plop Andrei: Update/ De ce are Moldova de o mobilizare generală și de o armată profesionistă! Maia Sandu este AGENTUL de influență al Kremlinului?!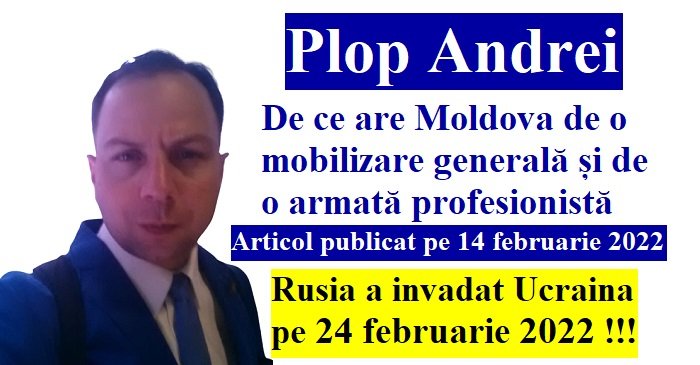 How to Stop Missing Deadlines? Follow our Facebook Page and Twitter !-Jobs, internships, scholarships, Conferences, Trainings are published every day!