APPLY FOR THIS OPPORTUNITY! Or, know someone who would be a perfect fit? Let them know! Share / Like / Tag a friend in a post or comment! To complete application process efficiently and successfully, you must read the Application Instructions carefully before/during application process.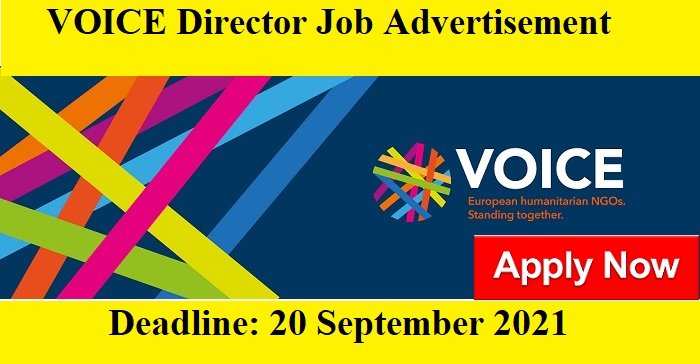 VOICE is recruiting a committed and inspirational Director tasked with delivering on its vision and mission, under the direction of the President of the Board.
VOICE stands for "Voluntary Organisations in Cooperation in Emergencies" and it is an NGO network promoting effective humanitarian aid worldwide since 1992. VOICE is the main NGO interlocutor with the European Union on emergency aid and disaster risk reduction, and it promotes the values of its 86 member organisations.
VOICE members are active in different sectors of humanitarian aid (such as food and nutrition, health, water and sanitation, shelter, aid to refugees and internally displaced people) in all countries affected by natural disasters, armed conflicts and emergency situations. Most VOICE members have a frameworkpartnership agreement with the
Humanitarian Aid department of the European Commission (DG ECHO). These organisations are dedicated to practicing good humanitarian aid and saving lives.
How to Stop Missing Deadlines? Please Follow our Telegram channel https://t.me/PlopAndreiCom ( @plopandreicom)
The Role
Title: VOICE Director
Location: Brussels
leading and managing the Brussels-based VOICE secretariat in a constructive and inclusive way to
implement the strategic, multi-annual and yearly plans;
representing the organisation at different levels and occasions, and advocating for its positions and solutions in a diplomatic yet focussed way;
liaising with VOICE's member organisations, board,working groups and task forces in an agile and flexible way to represent these organisations and provide relevant expertise, analysis, input and support.
The Candidate Profile
in-depth knowledge of the humanitarian sector;
in-depth knowledge of the debates and policy making in the humanitarian sector;
in-depth knowledge of the functioning of EU institutions and EU member states' humanitarian work and priorities;
Expertise
demonstrable experience in a range of humanitarian positions, preferably including at least 8 years with INGOs and most recently in a leadership position;
a proven ability to lead, organise and steer meetings at a regional and global level;
a proven ability to represent an organisation at a senior level,
gathering and representing the views of a range of NGOs;
a proven ability to liaise with donors as well as key policy and decision makers;
Experience
motivational and inclusive leadership skills; team management and team-building skills; the ability to process various trends and complex debates simultaneously to formulate and communicate clear humanitarian positions; demonstrably excellent spoken and written communication skills;
proven negotiation and influencing skills;
the capacity to build institutional and personal relationships;
the ability to both multitask and prioritise;
fluency in written and spoken English. A good command of French is highly desirable;
Skills
people-oriented, approachable and inclusive;
self-motivated and proactive;
adaptable and flexible when responding to a changing environment;
good mentoring skills;
good and patient listener;
culturally sensitive;
inclusive and valuing diversity.
How to apply
VOICE offers a salary commensurate with the responsibilities of the position and the candidate's experience.
The new VOICE Director should be eligible to live and work in the EU, while the position itself is based in Brussels, Belgium.
More information can be found on the VOICE website,
www.voiceeu.org.
Interested applicants are expected to send a cover letter and curriculum vitae by COB, Monday 20th September, to VOICE's application contact Hans Wolters, at ENC, hwolters.enc@gmail.com, indicating 'application VOICE Director' in the subject line.
The first round of interviews will be held between Wednesday 29th September and Friday 1st October.
ENC, European Nonprofit Consulting (founded by former ODS senior partners Hanneke de Bode and Hans Wolters), is a Brussels-based socially conscious consultancy specialised in the organisational development of
non-profits. ENC advises on strategy, operational issues and governance, and supports NGOs' recruitment and training
For more information please open this link
Apply Here
https://voiceeu.org/search?q=voice+director+ad
Plop Andrei/ Lucrarea de master/ – Rolul mass-media în reflectarea conflictelor geopolitice. Studiu de caz: Mass-media în Federaţia Rusă/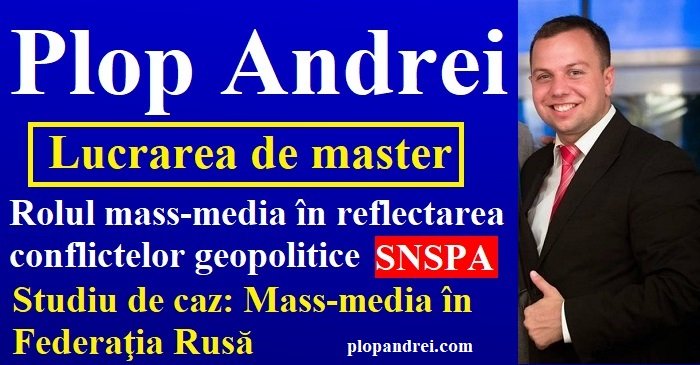 Plop Andrei: Update/ De ce are Moldova de o mobilizare generală și de o armată profesionistă! Maia Sandu este AGENTUL de influență al Kremlinului?!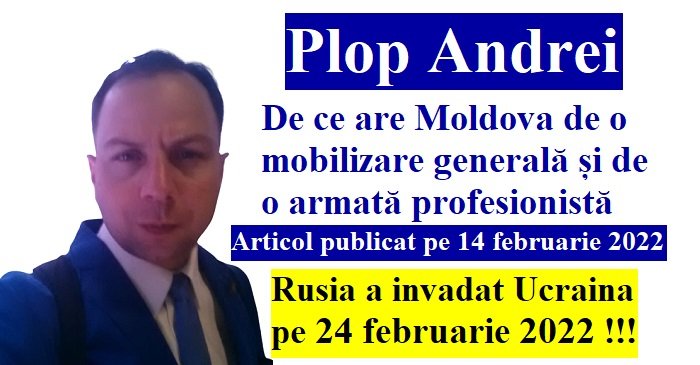 How to Stop Missing Deadlines? Follow our Facebook Page and Twitter !-Jobs, internships, scholarships, Conferences, Trainings are published every day!