APPLY FOR THIS OPPORTUNITY! Or, know someone who would be a perfect fit? Let them know! Share / Like / Tag a friend in a post or comment! To complete application process efficiently and successfully, you must read the Application Instructions carefully before/during application process.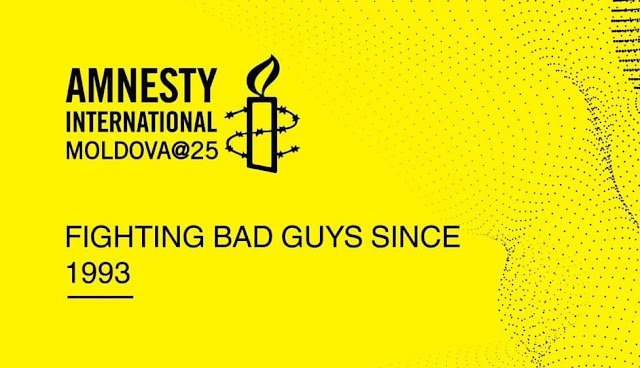 28.01.2019
COMUNICAT DE PRESĂ
Amnesty International Moldova îndeamnă autoritățile RM să asigure dreptul cetățeanului de a fi ales
Amnesty International Moldova (AIM) este îngrijorată de riscul sporit al încălcării legislației electorale și convențiilor internaționale în domeniul electoral la care RM este parte, de către autoritățile statului, partidelor politice și exponenților acestora, în contextul viitoarelor alegeri parlamentare din 24 februarie 2019.
Mai mulți concurenți electorali au raportat inacțiunea poliției în situații de hărțuire și agresiune din partea unor presupuși simpatizanți ai unor oponenți politici, în timp ce realizau acțiuni de campanie electorală.
Solicităm organelor competente să cerceteze urgent aceste acuzații și, în cazul în care se adeveresc, să-i atragă la răspundere pe cei vinovați. De asemenea, solicităm autorităților să asigure un climat favorabil desfășurării unor alegeri democratice și transparente, cu respectarea dreptului fiecărui cetățean de a alege și a fi ales.
Amintim autorităților statului că art. 47, alin. 5 din Codul Electoral prevede că "Concurenţii electorali pot organiza întâlniri cu alegătorii, autorităţile administraţiei publice locale fiind OBLIGATE să asigure posibilitatea desfăşurării unor astfel de întâlniri în termene şi în condiţii egale, SECURIZAT şi fără presiuni."
Autoritățile statului sunt obligate să respecte legislația națională și internațională în domeniul drepturilor omului, în domeniul electoral și să asigure dreptul fundamental al fiecărui cetățean de a alege și de a fi ales.
How to Stop Missing Deadlines? Follow our Facebook Page and Twitter !-Jobs, internships, scholarships, Conferences, Trainings are published every day!