APPLY FOR THIS OPPORTUNITY! Or, know someone who would be a perfect fit? Let them know! Share / Like / Tag a friend in a post or comment! To complete application process efficiently and successfully, you must read the Application Instructions carefully before/during application process.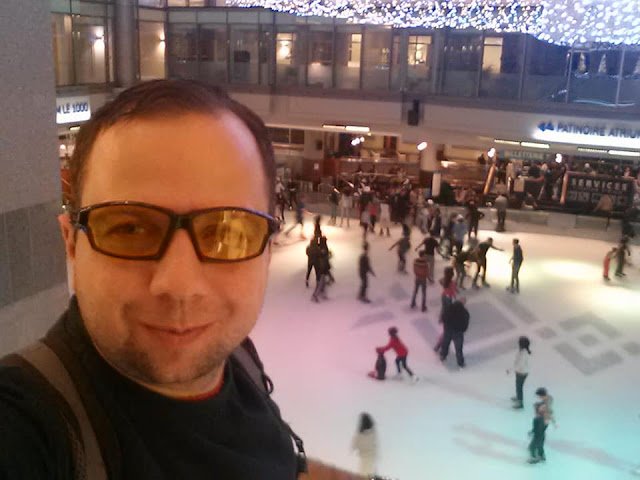 Cred ca cele mai interesante mesaje pe care le-am primit: ,,Andrei, tu esti mediocru, insa imi placi" si de regula imi veneau si mesaje : ,, de unde in …. ai mai aparut si tu! "Pentru ca vine un individ si ii incepe a critica pe niste persoane care anterior se considerau ,, niste vaci sfinte" si credeau ca sunt cei mai smecheri din diaspora! Sunt si alti mai smecheri decat ei, si la sigur sunt si alti moldoveni mai smecheri ca mine!
Intrucat voi atinge niste subiecte foarte sensibile este foarte important sa fac o putina intorducere despre mine! Ca sa nu fiu inteles gresit! Nu sunt membru de partid, nu sunt membru niciunei organizatii! Sunt simpatizant al Platformei Demnitate si Adevar! Stiu ca sunt foarte multe persoane dezamagiti de politicieni in Moldova si asta pentru ca din 90 incoace nu am avut lideri cu gandire de stat! Insa trebuie sa recunoastem ca la moment de fata nu exista nimic mai bun decat Andrei Nastase! Daca ar fi existat un alt lider el ar fi aparut insa alternativa nu exista! Poate din cauza unora ca se tem! sau ca stiu din moment ce vei merge impotriva acestui regim mafiot vei fi atacat din toate partile! Acei care se cred smecheri si cred ca pot fi mai buni decat Andrei Nastase nu are decat sa demonstreze acest lucru! Eu Nu sunt platit de nimeni ca sa scriu! Nici o persoana fizica sau juridica nu are acordul meu/ permisiunea de a semna in numele meu, de a ma filma sau inregistra, de a vorbi in numele meu! Iar cei care vorbesc in numele meu rog sa-i considerati niste impostori! Ca si majoritatea moldovenilor sunt crestin ortodox! Ma duc la biserica doar cand un prieten se insoara, cand un prieten isi botezeaza copilul si cam aici se termina toata activitatea de crestin ortodox! Ascult Nightwish, Bon Jovi ( It's my life este piesa mea preferata)! Imi place la nebunie dansurile populare si dansurile latine! Daca cineva incearca sa-mi zica ca religia lui (care este diferita de amea) este mai buna, imediat se trezeste crestinul din mine si incerc sa-i demonstrez contrariul! Respect orice religie insa nu te baga in sufletul meu! Cand ma intalnesc cu preoti crestin ortodocsi prima intrebare pe care le o pun: ce masina ai? De Iphone nu-i intreb pentru ca stiu ca de obicei sunt ultimile modele! De ce construiesc biserici si nu spitale? De ce nu fac activitati caritabile precum catolicii? Daca este vreo ocazie speciala si prin preajma nu este biserica crestina ortodoxa ma duc cu fara mari probleme intr-o biserica Catolica (pentru mine chiar nu exista o problema)! cand eram student in Romania ascultam Rock FM! Si imi pare rau de un lucru: atunci cand eram student in anul IV la drept in Bucuresti nu m-am dus la concertul Nightwish de la Romexpo din lipsa resurselor financiare! Pentru ca din putinul care eu il castigam am platit taxe pentru a studia la Faculatatea de Drept la Universiatea Romano Americana si masterul la SNSPA, Analiza si solutionarea conflictelor! tot cu taxa am studiat Relatii Internationale, ULIM!

Acest articol este introducere pentru urmatorul articolul pe care il voi publica: Ghiletchi sau Alaiba! Cine are mai multe sanse ca sa castige in circumscriptia SUA!!!

Intrucat voi atinge niste subiecte sensibile am considerat necesar sa fac unele precizari!
How to Stop Missing Deadlines? Follow our Facebook Page and Twitter !-Jobs, internships, scholarships, Conferences, Trainings are published every day!