APPLY FOR THIS OPPORTUNITY! Or, know someone who would be a perfect fit? Let them know! Share / Like / Tag a friend in a post or comment! To complete application process efficiently and successfully, you must read the Application Instructions carefully before/during application process.
Termenul de structurã provine din latinescul "structura" = a construi, a clãdi, a alcãtui (termen managerial), de unde rezultã cã structura reprezintã scheletul, osatura pe care se fondeazã firma respectivã, indiferent de specific.
DEFINIŢIE: Structura organizatoricã reprezintã un sistem unitar şi coerent de elemente materiale şi imateriale, alcãtuite din elemente omogene şi semiomogene bazate pe departamentare, subordonãri, nivele ierarhice, relaţii de comunicare, toate aceste elemente fiind subordonate aceluiaşi scop.
Elementele materiale: uzine, secţii, fabrici, depozite, echipamente, utilaje, mijloace de transport.
Elementele imateriale: resursele umane şi relaţiile organizatorice (relaţii de comunicare).
Elementele componente ale structurii organizatorice sunt:
a) postul;
b) funcţia;
c) compartimentul;
d) relaţiile organizatorice;
e) nivelul (treapta) ierarhicã;
f) aria de control (norma de conducere).
a) Postul:
Reprezintã ansamblul obiectivelor, sarcinilor şi competenţelor, stabilite pe anumite perioade, fiecãrui angajat al firmei.
Este componenta primarã a sistemului organizatoric. El are urmãtoarele elemente definitorii:
1. denumire – înscrisã în statutul de funcţionare a firmei;
2. obiective – exprimã rolul ce revine titularului de post în realizarea obiectivelor de ansamblu ale firmei;
3. sarcini şi atribuţii – sunt specifice fiecãrui post în parte;
4. competenţa organizaţionalã (oficialã, instituitã sau de jure) – exprimã limitele în cadrul cãrora titularii de post au dreptul de a acţiona în vederea realizãrii activitãţii şi exercitãrii atribuţiilor.
Aceastã competenţã poate fi:
– ierarhicã – se exercitã asupra subordonaţilor şi se concretizeazã în declararea unor activitãţi şi decizii, exprimând cine şi când trebuie îndeplinite activitãţile. Se exercitã în domeniul operativ;
– funcţionalã – se exercitã asupra unor activitãţi şi se concretizeazã în proceduri, indicaţii despre cum se realizeazã diferite activitãţi. Se concretizeazã în domeniul funcţional.
În afara autoritãţii funcţionale, titularii de posturi trebuie sã deţinã şi autoritate realã, autenticã, personalã "de facto" reprezentatã de: nivelul de pregãtire, profesionalism, caracter, exigenţã, carisma personalã, care oferã tirularului de post, recunoaşterea din partea colaboratorilor, a subordonaţilor, a meritelor sale reale.
Între cele 2 laturi ale competenţei trebuie sã existe o laturã de complementaritate, pentru cã aceastã autenticitate trebuie sã fie deplinã.
5. responsabilitatea – reprezintã obligaţia titularului de post de a îndeplini sarcini şi atribuţii şi de a realiza obiectivele individuale ce revin fiecãrui post. Ea exprimã atitudinea titularului de post faţã de modul de realizare a sarcinilor şi atribuţiilor încredinţate. Aceastã atitudine poate fi responsabilã şi iresponsabilã.
Plop Andrei/ Lucrarea de master/ – Rolul mass-media în reflectarea conflictelor geopolitice. Studiu de caz: Mass-media în Federaţia Rusă/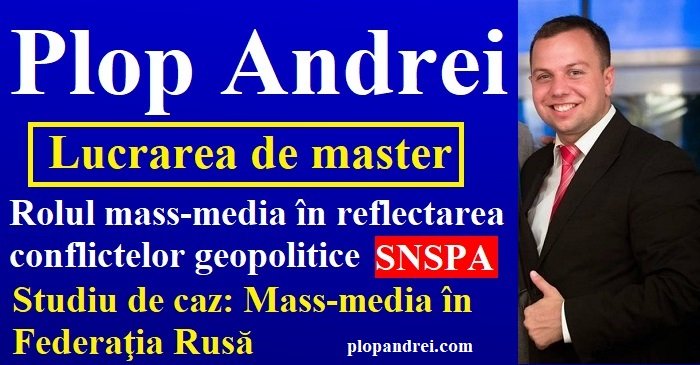 Plop Andrei: Update/ De ce are Moldova de o mobilizare generală și de o armată profesionistă! Maia Sandu este AGENTUL de influență al Kremlinului?!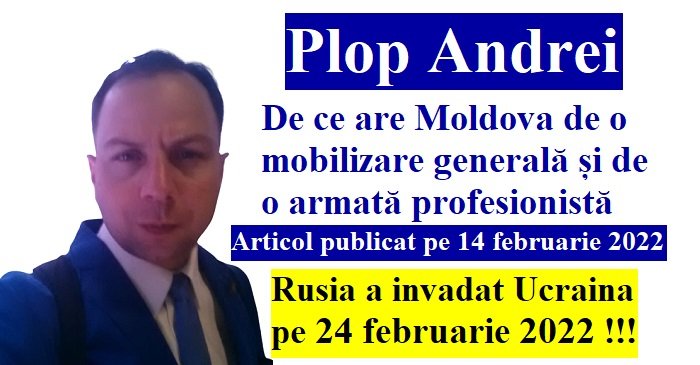 How to Stop Missing Deadlines? Follow our Facebook Page and Twitter !-Jobs, internships, scholarships, Conferences, Trainings are published every day!