APPLY FOR THIS OPPORTUNITY! Or, know someone who would be a perfect fit? Let them know! Share / Like / Tag a friend in a post or comment! To complete application process efficiently and successfully, you must read the Application Instructions carefully before/during application process.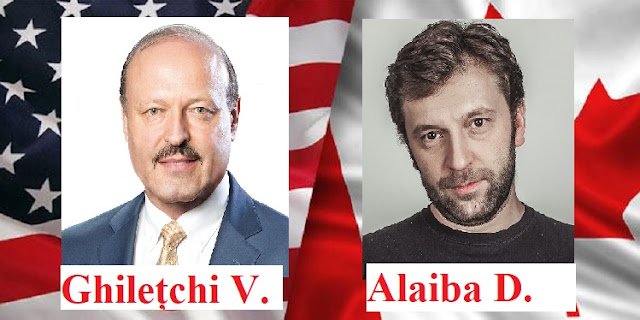 Intrucat voi atinge un subiecte foarte sensibile am publicat si un alt articol despre mine! Va recomand sa cititi articolul ,, Andrei, tu esti mediocru insa imi placi') Am sa incerc sa fiu cat mai echidistant, si sa scriu despre sansele fiecaruia! Il am acest articol scris de 2 zile si tot ma gandeam sa il public sau nu!
Voi analiza doar doi candidati pe circumscriptia SUA/Canada! Despre ceilalti nu vreau sa le acord importanta! daca ei nu isi fac macar un site pe care eu sa intru si sa citesc despre ei, de ce as face eu acest lucru pentru ei! Cred ca lupta se va duce intre Ghiletchi si Alaiba! Presupun ca acest lucru l-au inteles si cei doi candidati! Din punctul meu de vedere cele mai mari sanse are Alaiba insa de pe 28/29 decembrie Ghiletchi este deja pe continentul american iar Alaiba inca strange semnaturi la aeroportul international din Chisinau/ prin baruri/Cricova etc asa ca am putea sa avem surprize!
Cunosc puterea si influenta baptistilor pe teritoriul SUA si al Canadei cat si de faptul ca sunt foarte uniti/organizati! Ghiletchi stie unde sa pornit! Din experienta mea pot sa va zic ca am intalnit moldoveni in tari straine acolo unde ma asteptam cel mai putin! Nu exclud ca si in America sa existe o comunitate puternica a moldovenilor de religie baptista! Iar daca au un pasaport al republicii Moldova sunt sigur ca il vor vota pe Ghiletchi! De obicei baptisti sunt oameni corecti/onesti si ei nu mint! Poate sa iti zica doar adevarul partial insa nu te vor minti! Cred ca si pe acest lucru mizeaza Ghilechi! Pe votul moldovenilor baptisti! Presupun ca a facut si niste calcule si ca cunoaste cati baptisti moldoveni sunt in America de Nord! Si-a facut calcule din timp, iar daca ne uitam peste CV-ul lui si pozitiile pe care el le-a ocupat,
1998-2001 a fost deputat in 1998-2001 pe lista Partidului Forțelor Democratice.
În perioada guvernării comuniste (2001-2008) s-a retras din politică, ocupând funcția de Episcop al Uniunii Bisericilor Creştine Evanghelice Baptiste din Moldova
2009-2011 – Preşedintele Federaţiei Baptiste Europene.
2001-2009 – Episcop al Uniunii Bisericilor Creştine Evanghelice Baptiste din Moldova.
2007-2009 – Vice-preşedinte al Federaţiei Baptiste Europene.
2003-2008 – Preşedintele Departamentului de Misiune în cadrul Federaţiei Baptiste Europene.
2002-2004 – Preşedinte al Federaţiei Baptiste Euroasitice.
Eu nu exclud ca i-ar putea cunostea pe majoritatea moldovenilor baptisti de peste ocean! Iar aceste intalniri nu sunt decat intalniri/reamintiri placute! Iar daca intre timp s-au mai botezat si alti moldoveni veniti in SUA/Canada cred ca ceilalti moldoveni le vor aduce la cunostinta despre reprezentatul lor din Moldova care va candida pe circumscriptia SUA/Canada! Nu exclud ca pentru moldovenii din Moldova care vor citi acest articol ar putea sa apara reactii negative insa diaspora moldovenilor care se afla pe continentul american sunt cu mintalitate diferita de diaspora moldovenilor din Europa! Odata ce ai ajuns in SUA/Canada toti inteleg ca aici drepturile omului sunt respectate indiferent de

sex, rasa, culoare, limba, religie, opinii politice sau orice alte opinii, origine nationala sau sociala, apartenenta la o minoritate nationala, avere, nastere sau orice alta situatie. Daca ias face o caracterizare as zice ca Ghiletchi e un ,,vulpoi batran"!! De aceea am si scris ca Ghiletchi stie unde sa pornit! Baptisti sunt foarte organizati, se ajuta intre ei, si au biserica in cam toate orasele atat in SUA cat si in Canada!



Cat despre Alaiba cred ca vor fi mai multe recomandari care ar trebui facute urgent!!!


x
Daca le va primi ca critici si nu ca feedback este problema lui Alaiba si nu a mea!
Sa incepem mai intai de toate ca Alaiba a fost luat prin surprindere de decizia celor de la blocul ACUM de al inainta la functia de deputat pe circumscriptia SUA/Canada. Urmaresc activitatea lui Alaiba atat pe facebook cat si pe blogul lui personal si pot sa zic un lucru: Ca daca se va merge in acelasi ritm s-ar putea sa piarda alegerile! Startul a fost luat de catre Ghiletchi, si daca nu gresesc, cred ca a inceput sa se intereseze de diaspora moldovenilor din SUA/Canada inainte de a fi cunoscuta data alegerilor! Ghiletchi are deja o agenda pregatita pe cand Alaiba abia si-o face! Putem sa zicem ca Alaiba este deja cu doua saptamani in urma lui Ghiletchi! Daca intru pe contul de facebook sau site-ul lui Alaiba nu vad ceva care sa ma impresioneze! Vad un blog personal cu un design foarte simplu, fara banere, si cu fara informatii despre alegeri! Luand in consideratie ca este pe o platforma gratuita si nu prea sunt multe alternative pentru a schimba designul cred ca ar fi oportun sa se treaca la un site profesionist! Cat si fotografiile de profil cat si de pe coperta tot nu gasesc nimic corespunzator unui candidat la functia de deputat ( chiar daca se mai strang semnaturi)! Presupun ca Alaiba este un tehnocrat foarte bun, insa atunci cand candidezi la functia de deputat este cu totul altceva! Imaginea conteaza! Nu cred ca moldoveni sunt pregatiti inca pentru stilul de rocker al lui Alaiba! Sa incepem mai intati de toate ca este diferenta de fus ora dintre USA si Moldova! Daca la Chsinau moldovenii se satura de lucru, pe cand noi moldovenii din SUA/Canada abia ne trezim si nu prea urmarim in direct online sau prin cablu emisiunile din Moldova! Deschidem site-uri precum Jurnal.md sau cotidianul.md etc si daca se mai nimereste si niste linkuri la stiri pe profilul de facebook ale prietenilor din RM le deschidem si citim!
Eu nu pot sa votez din cauza unor circumstante despre care am vorbit deja pentru JurnalTV ( vezi interviul meu pentru JurnalTV), pentru ca ar trebui sa ma duc la ambasada Moldovei din
Ottawa, iar teritoriul Ambasadei este considerat teritoriul Republicii Moldova!
Din punctul meu de vedere la moment Alaiba este favorit insa Ghiletchi are cele mai multe sanse ca sa castige pe circumscriptia SUA/Canada! Pentru ca de obicei baptisti sunt organizati si punctuali ca germanii! Si acest lucru se datoreaza faptului ca la fiecare intalnire religioasa este practic un seminar in care fiecare isi exprima parerea despre problemele care sunt puse pe ordinea zilei! Fiecare intalnire este practic o instruire! Si daca acest lucru se face de ani de zile o sa avem persoane bine instruite, aranjate frumos! Cred totusi ca Alaiba daca isi va schimba strategia si va apela la relatiile pe care el le dispune ar putea castiga aceste alegeri!
Am un respect pentru toti si sa castige cel mai bun!
Convenția Europeană a Drepturilor Omului
Art. 9.
1. Orice persoana are dreptul la libertatea de gindire, de constiinta si de religie; acest drept include libertatea de a-si schimba religia sau convingerea, precum si libertatea de a-si manifesta religia sau convingerea in mod individual sau in colectiv, in public sau in particular, prin cult, invatamint, practici si indeplinirea ritualurilor.
2. Libertatea de a-si manifesta religia sau convingerile nu poate face obiectul altor restringeri decit acelea care, prevazute de lege, constituie masuri necesare, intr-o societate democratica, pentru siguranta publica, protectia ordinii, a sanatatii sau a moralei publice ori pentru protejerea drepturilor si libertatilor altora.
Art. 14.
Exercitarea drepturilor si libertatilor recunoscute de prezenta conventie trebuie sa fie asigurata fara nici o deosebire bazata, in special, pe sex, rasa, culoare, limba, religie, opinii politice sau orice alte opinii, origine nationala sau sociala, apartenenta la o minoritate nationala, avere, nastere sau orice alta situatie.
WE want to let OUR readers know that WE just deleted some comments posted by a racist to my blog. If any of you read this comment and were offended, WE extend OUR deep apologies!
How to Stop Missing Deadlines? Please Follow our Telegram channel https://t.me/PlopAndreiCom ( @plopandreicom)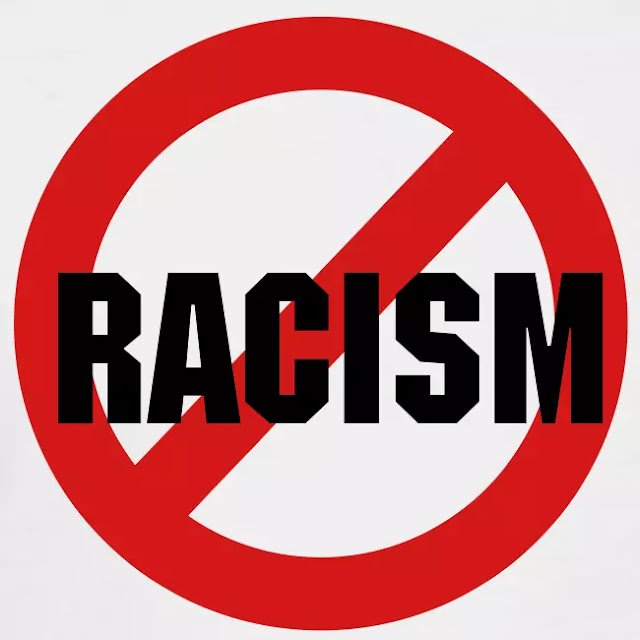 How to Stop Missing Deadlines? Follow our Facebook Page and Twitter !-Jobs, internships, scholarships, Conferences, Trainings are published every day!