APPLY FOR THIS OPPORTUNITY! Or, know someone who would be a perfect fit? Let them know! Share / Like / Tag a friend in a post or comment! To complete application process efficiently and successfully, you must read the Application Instructions carefully before/during application process.
Sistemul bancar al S.U.A. este determinat în acelaşi timp de structura federală a ţării (factor de descentralizare) şi de legislaţia care a rezultat în urma crizei din 1929 (factor de specializare).
În prezent sistemul bancar american are o structură primordială, având la vârf sistemul federal de rezervă şi organismele federale.
Federal Reserve System este alcătuit din 12 bănci federale corespunzătoare celor 12 districte şi este condus de Consiliul Guvernatorilor, alcătuit din 7 persoane numite de preşedinte, pe o durată de 14 ani.
Funcţiile celor 12 bănci federale sunt:
– emisiunea monetară în district (în realitate bancnotele circulând pe întregul teritoriu federal)
– creditarea băncilor comerciale: compensarea cecurilor şi a altor titluri de credit ale băncilor membre – fixarea ratei scontului
– operaţiuni de open market.
Specificul sistemului bancar american se exprimă şi în opţiunea băncilor între două tipuri de statut National Bank sau State Bank (bancă federală sau bancă într-un stat anumit) completată cu regimul "one state banking" constând în separarea activităţii bancare comerciale de cele financiare. Ca urmare a acestor factori specifici se disting 4 categorii de instituţii bancare:
1.
Băncile Comerciale – au ca funcţie principală primirea depozitelor de fonduri, private sau publice, la vedere sau la termen.
2.
Băncile de Investiţii (investment banks) operează cu fonduri împrumutate de la băncile comerciale asigurând cumpărarea şi plasamentul titlurilor emise de societăţi comerciale şi prestează servicii în domeniul restructurărilor şi fuziunilor, gestionează portofolii de titluri, jucând un rol important în dinamizarea economiei.
3.
Băncile americane situate în străinătate cu avantajul de efectua operaţiuni care nu le sunt permise pe teritoriul american.
4.
Băncile străine – sunt în proporţie de cca.50% japoneze, cca.10% britanice şi 30% europene. Aceste bănci provoacă îngrijorarea sistemului bancar autohton atât datorită atragerii unei părţi a clientelei americane de origine asiatică cât şi datorită achiziţionării de către băncile străine a unor bănci americane.
Imposibilitatea implantării în afara statului – de origine şi compartimentarea strictă între băncile comerciale şi băncile de investiţii au acţionat în detrimentul sistemului bancar şi în avantajul întreprinderilor financiare nebancare.
Reglementarea are mai de grabă băncile decât operaţiunile bancare. Există numeroase aşa-zisele near banks ("aproape bănci"), care nefiind supuse reglementărilor bancare, concurează direct băncile pe propriul lor teren. De exemplu, cartelele de credit ale unor instituţii specializate (American Express) sau ale unor reţele de magazine (Sears Roebuck & Co) sunt mai numeroase decât cele ale băncilor (400 de milioane faţă de 100 de milioane în cadrul băncilor).
Tot aşa marile companii de plasament a valorilor mobiliare dintre care exemplificăm Merril Lynch evoluau în trecut ca instituţii ce efectuau o parte din operaţiunile băncilor de investiţii, dar vin să concureze băncile comerciale prin aplicarea noilor produse de atragere a economiilor.
Băncile comerciale se întăresc pentru a face faţă acestui handicap creat de concurenţă, dar sistemul bancar american nu are puterea dolarului şi a industriei americane.
Plop Andrei/ Lucrarea de master/ – Rolul mass-media în reflectarea conflictelor geopolitice. Studiu de caz: Mass-media în Federaţia Rusă/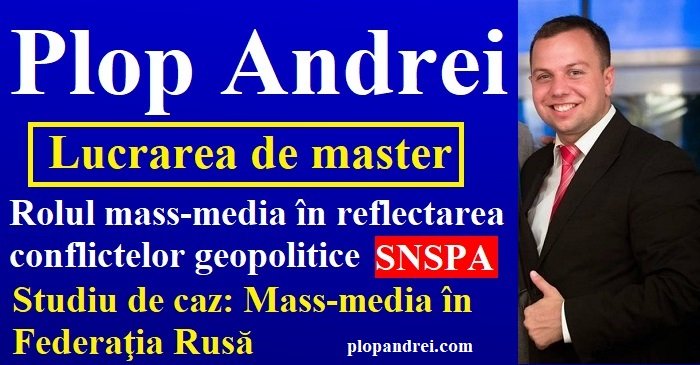 Plop Andrei: Update/ De ce are Moldova de o mobilizare generală și de o armată profesionistă! Maia Sandu este AGENTUL de influență al Kremlinului?!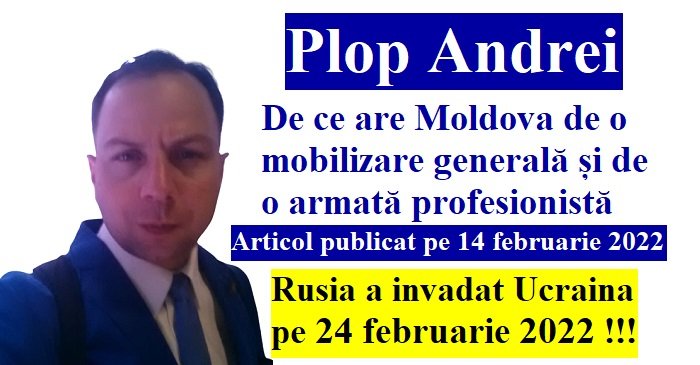 How to Stop Missing Deadlines? Follow our Facebook Page and Twitter !-Jobs, internships, scholarships, Conferences, Trainings are published every day!