APPLY FOR THIS OPPORTUNITY! Or, know someone who would be a perfect fit? Let them know! Share / Like / Tag a friend in a post or comment! To complete application process efficiently and successfully, you must read the Application Instructions carefully before/during application process.
TUITION FEES AND SCHOLARSHIP PROGRAMME
This page contains information about tuition fees and the scholarship programme.
Tuition fees
The fees for the University of Helsinki Master's Programmes in English are 13,000, 15,000 and 18,000 EUR per academic year, depending on the programme. The fee for Bachelor's Programme in Science is 13,000 EUR per academic year. In joint programmes, the fees may differ from these. You can find  the programme specific fee from the Degree Finder.
How to Stop Missing Deadlines? Please Follow our Telegram channel https://t.me/PlopAndreiCom ( @plopandreicom)
Citizens of non-EU/EEA countries, who do not have a permanent residence status in Finland, are liable to these fees. Please check the FAQ of the Studyinfo website whether or not you are required to pay tuition fees.
Please note that there are no tuition fees for:
exchange students
PhD students
citizens of the European Union (EU), the European Economic Area (EEA) and Switzerland and individuals with permanent Finnish residence permit or long-term resident's EU residence permit in Finland are not required to pay tuition fees.
NB: Type A permit granted for studying in Finland (from 15 April 2022 onwards) doesn't exempt student from paying tuition fee.

Continuous residence permit card in Finland (Type A permit) issued for purposes other than studies. NB: Type A permit granted for studying in Finland (from 15 April 2022 onwards) doesn't exempt student from paying tuition fee.
The individual student's fee will remain the same throughout the completion of the programme. The fees are not charged of students who began their studies before 1 August 2017.
The University of Helsinki tuition fee is paid in advance of each academic year. The payment details for the first year will be sent at the same time as the letter of acceptance.
The deadline for tuition fee payment for the first academic year is 31 August 2022. If you are applying for a residence permit, but have not yet paid the tuition fee, please make sure you have sufficient funds to cover the tuition fee and living expenses in Finland according to the Finnish Migration Services instructions: https://migri.fi/en/residence-permit-application-for-studies.
Please remember to start the process for obtaining a residence permit as soon as possible.
The tuition fee is paid by using an invoice. The payment can be completed by the applicant herself/himself or by a third-party by using the reference number.
Once the tuition fee for the first academic year of study is paid, the University of Helsinki will send you a confirmation e-mail, which you can attach to your residence permit application. We encourage you to submit your residence permit application documents as soon as possible.
The due date for the second academic year's tuition fee payment is 31st of May.
If you have any questions about the tuition fee payment, please contact admissions@helsinki.fi
The tuition fee includes the compulsory Student Union (HYY) membership fee which provides you substantial benefits and services, advocacy work and events throughout the year. HYY Members are provided with free or highly affordable general, mental and oral health care services by the Finnish Student Health Service (FSHS). The members are also entitled to a significant student meal discount in Unicafe student restaurants and reductions in the public transport of the metropolitan area and in long-distance traffic. In addition, the university sport services Unisport offers a full range of sport and wellbeing services for students at low prices.
As a student at the University of Helsinki you have access to excellentStudent Services. Do not hesitate to contact the services – they are all here for you! The  Career Services offer services for the University's degree students, recent graduates and Alumni members. The Career Services offer advice and information on job hunting, career planning, internships in Finland and abroad etc.
At the University of Helsinki you have access to the newest learning facilities, the innovative and service designed learning centre and the student Library. As a student you are introduced to the latest research from the very beginning of your studies, as all teachers at the University of Helsinki also do research. The research environment is international and multidisciplinary. Comprehensive ICT services will also be at your disposal to support your studies.
SCHOL­AR­SHIP PRO­GRAMME
Scholarships are intended for excellent students from outside the EU/EEA and Switzerland who want to complete a Master's programme at the University of Helsinki.
We are among the top 1% of the world's research universities because the University of Helsinki is often ranked among the top 100 best universities.
Find the Master's programmes through the Master's programmes page.
For more information please open this link
Apply Here
https://www.helsinki.fi/en/admissions-and-education/apply-bachelors-and-masters-programmes/tuition-fees-and-scholarship-programme
Plop Andrei/ Lucrarea de master/ – Rolul mass-media în reflectarea conflictelor geopolitice. Studiu de caz: Mass-media în Federaţia Rusă/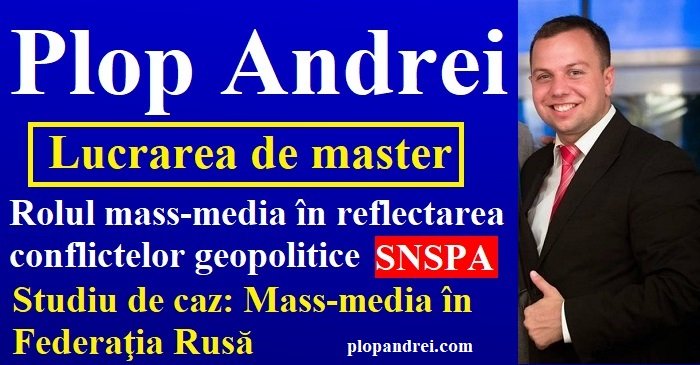 Plop Andrei: Update/ De ce are Moldova de o mobilizare generală și de o armată profesionistă! Maia Sandu este AGENTUL de influență al Kremlinului?!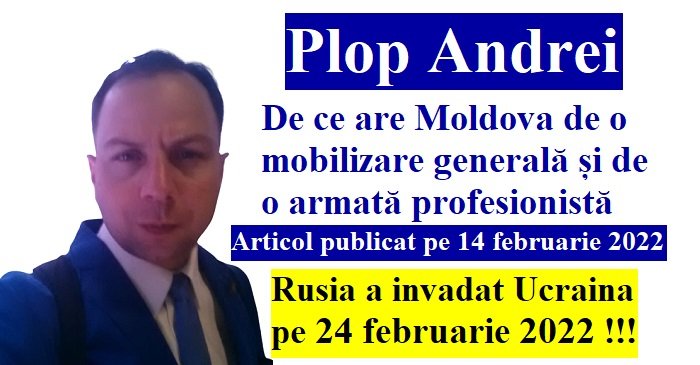 How to Stop Missing Deadlines? Follow our Facebook Page and Twitter !-Jobs, internships, scholarships, Conferences, Trainings are published every day!