APPLY FOR THIS OPPORTUNITY! Or, know someone who would be a perfect fit? Let them know! Share / Like / Tag a friend in a post or comment! To complete application process efficiently and successfully, you must read the Application Instructions carefully before/during application process.
Athens Photo World Award
Athens Photo World (APW) aims at promoting the work of photographers and photojournalists, familiarizing the public with contemporary photojournalism and highlighting photojournalism's contribution to recording history as it is written, in an effort to encourage photojournalists from around the world and support their commitment to their work and vision.
As part of its mission, APW is organising the annual Photojournalism Award for professional photographers living and working in Greece and/or Cyprus. Now in its second year, APW is implemented with the lead support of the Stavros Niarchos Foundation (SNF).
APW will award a 5,000€ cash prize to an ongoing or complete photojournalism or documentary photography project, created between January 2018 and July 2020. The winning project will be presented at next year's APW festival with an individual exhibition of the photographer.
How to Stop Missing Deadlines? Please Follow our Telegram channel https://t.me/PlopAndreiCom ( @plopandreicom)
A new jury is appointed every year. For 2020, the panel consists of photojournalist Louisa Gouliamaki and photographers Yannis Kontos and Pavlos Fysakis.
Those interested are invited to submit a portfolio of twelve (12) photographs, along with an explanatory text and a brief resume.
Submission are already open at https://contests.picter.com/athens-photo-world-award-2020
Submissions deadline: July 20, 2020, 23:59 GMT+3
The winner of this year's award will be announced at a special event at SNFCC (TBA).
Participation in the APW Award contest is free.
FOR MORE INFORMATION PLEASE OPEN THIS LINK
POPULAR POSTS
Plop Andrei/ Lucrarea de master/ – Rolul mass-media în reflectarea conflictelor geopolitice. Studiu de caz: Mass-media în Federaţia Rusă/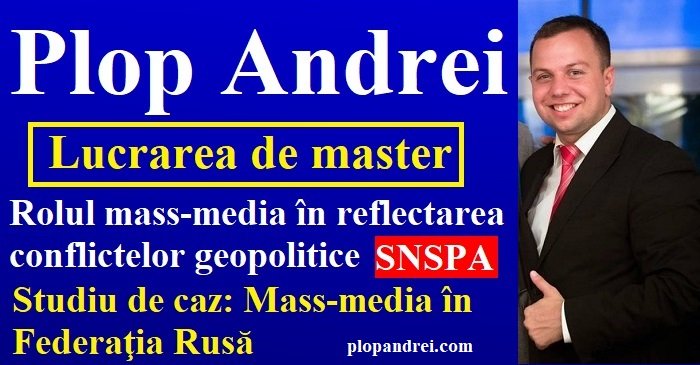 Plop Andrei: Update/ De ce are Moldova de o mobilizare generală și de o armată profesionistă! Maia Sandu este AGENTUL de influență al Kremlinului?!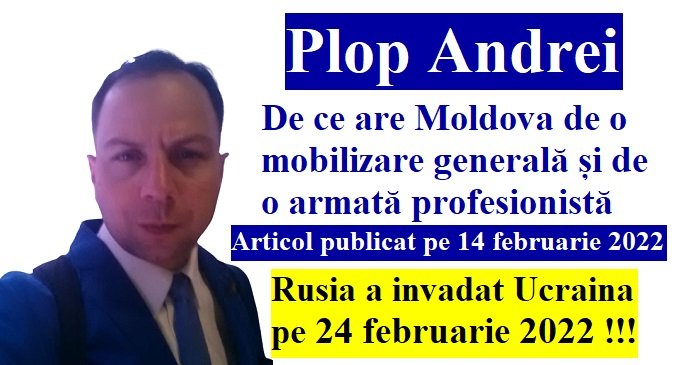 How to Stop Missing Deadlines? Follow our Facebook Page and Twitter !-Jobs, internships, scholarships, Conferences, Trainings are published every day!