APPLY FOR THIS OPPORTUNITY! Or, know someone who would be a perfect fit? Let them know! Share / Like / Tag a friend in a post or comment! To complete application process efficiently and successfully, you must read the Application Instructions carefully before/during application process.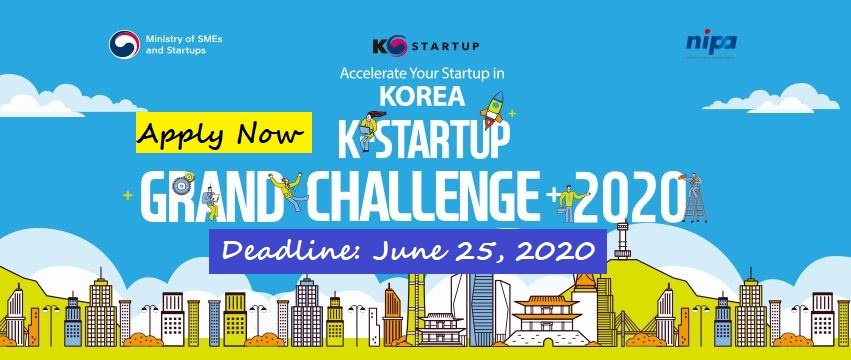 WHEN
KSGC Program Period: September 1 – November 30. 2020 (Application Period: May 15 – June 25. 2020)
WHO
60 global startup teams will be selected
WHAT
Acceleration Program (3 months) and Demo-day for TOP 60 Additional settlement fund for TOP 30, and prize for TOP 5
WHERE
Startup Campus in Pangyo Techno Valley, 14 minutes south of GangNam, South Korea.
OBJECTIVES
The Korean government is working to transform the country's economy for another century of success, ultimately raising employment, the GDP and Korea's place in the world. In order to do this, the government is supporting talented entrepreneurs and promising startups, to turn Korea and Pangyo Creative Economy Valley into a global startup hub in Asia.
The top ranked 60 teams selected by the accelerators will be invited to stay in Korea to participate a 3 month accelerating program in Pangyo, located in the south of Seoul.
At the end of the acceleration program, the government will host a demo day to select top 30 startups. These startups will get additional financial incentives, and if they choose to establish their businesses in Korea, they will get additional support from the government.
FOR MORE INFORMATION PLEASE OPEN THIS LINK
How to Stop Missing Deadlines? Follow our Facebook Page and Twitter !-Jobs, internships, scholarships, Conferences, Trainings are published every day!