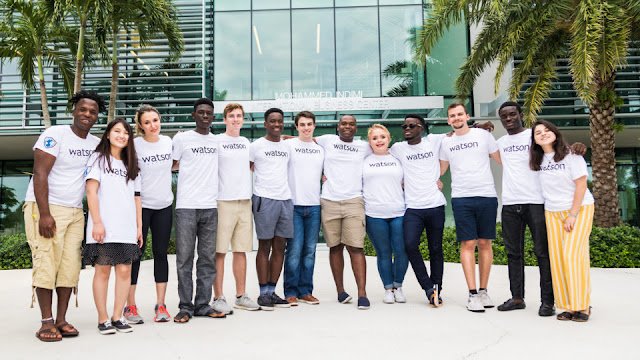 Bachelor of Science in Social Entrepreneurship
A degree from Lynn University in collaboration with Watson Institute.
Application deadlines:
Early Action: 
November 15, 2019
Regular decision: 
March 1, 2020
Rolling applications accepted through 
July 1, 2020
Major in your mission.
The revolutionary Bachelor of Science in Social Entrepreneurship from Lynn University is built for students to major in their mission, gain experience as interns with leading organizations in their field, and develop a skill set necessary to create impactful, successful careers.
This collaboration between Watson Institute and Lynn University in 

Boca Raton, FL

, brings together a cohort of social change agents and leaders from across the globe to build careers that align with their values and contribute to solving the toughest challenges facing the world. Through 

interactive courses

, 

intensive mentorship

, and a powerful, 

diverse community

 of peers, students and alumni lead lives of impact.
Hands-on and interactive courses
The Bachelor of Science in Social Entrepreneurship at Lynn University consists of hands-on, interactive courses that focus on a range of hard and soft skills critical to social entrepreneurship and changemaking. As part of Lynn's College of Business and Management, students will also take business courses, such as Project Management and Principles of Economics, and complete the nationally recognized Dialogues core curriculum.
The curriculum is geared towards preparing students with the skills and experience to design and lead impactful, successful careers. This one-of-a-kind program can be completed in as little as three years. Below you will find a sample of the kind of courses that students complete during the first year of the program:
Bachelor of Science in Social Entrepreneurship from Lynn University 2020 (Scholarships Available)
plopandrew.blogspot.com