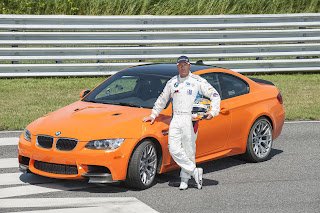 As one of the last (hopefully) revivals of the E92 M3, this one is called the Lime rock Park Edition and it will be limited quite drastically.
Our favorite Bavarian brand will only build some 200 units of the E92 BMW M3 which will be

painted Fire Orange and comes with a few aero tweaks.
The changes that make the Lime Park Edition what it is come fitted on top of BMW's Competition package for the E92 M3.
They include an inconel-titanium exhaust muffler, carbon fiber front and rear aerodynamic spoilers and an updated rear wing.
Inside the new BMW M3 Lime Rock Park Edition we find a new steering wheel which comes with a racing like flat-bottom and re-trimmed seats.
The novelties are black and anthracite cloth seats are lined with Nappa leather. And then… well, that's about all that changed.
All of these new updates come thanks to a collaboration between BMW and Skip Barber, owner of the infamous New England circuit.
Even though they're pretty superficial changes, there are two key aspects of this limited edition worth noting.
Firstly, they'll all be fitted with a six speed manual gearbox only and secondly, each of the custom units will cost some 70.995 USD.
This includes the fitting of the limited edition plaque and the deliveries should start some time in September.