APPLY FOR THIS OPPORTUNITY! Or, know someone who would be a perfect fit? Let them know! Share / Like / Tag a friend in a post or comment! To complete application process efficiently and successfully, you must read the Application Instructions carefully before/during application process.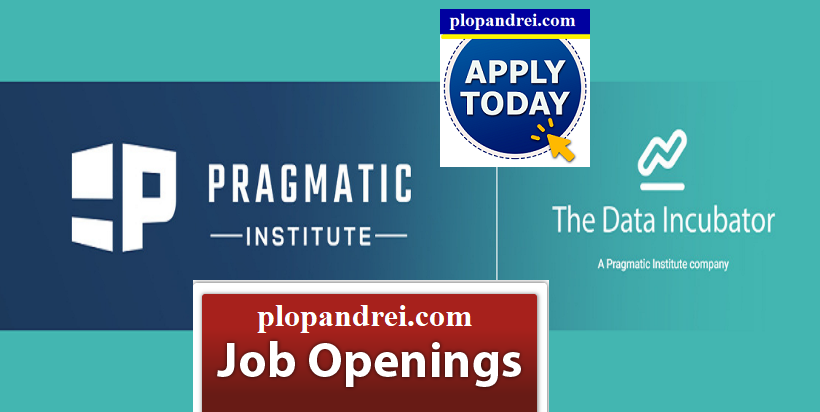 DATA SCIENCE FELLOWSHIP PROGRAM
Your Data Career Is Waiting
Do you have what it takes to become a leading data scientist?
The Data Incubator Fellowship Program is an immersive, 8-week, full-time bootcamp for those with STEM degrees and a passion for data looking to take the business world by storm.
The Fellowship Program
The 8 weeks you spend in The Data Incubator Fellowship Program are going to be tough. They're going to be rigorous. They're going to be amazing.
You'll work closely with our expert instructors and fellow students to master in-demand skills to help launch your career in data science.
We don't do theory. Each program includes several projects that showcase your world-class data science skills. Plus, you'll work with real-world data for each project to solve real-world business problems.
On top of that great skills training, you'll work on your capstone project. Choose the public data set that sparks your interest and build a functioning tool to show off your talents to future employers.
Here are some of the exciting capstone projects we've seen from past graduates:
A website that helps you find a movie for your date night
A tool to predict where to grow the best crops using NASA climate prediction data
A tool to detect spam reviews on Amazon
A website that uses Google Trends to predict stock prices
Your Future Awaits
We don't just give you the tools you need to succeed in the business world – we help you find your first data science role.
82% of our students are employed within 6 months of completing the program, working for companies like:
But it's not just the big names, it's companies of all shapes and sizes where you can make a real impact in a variety of industries:
AI
Energy
Finance/Fintech
Healthcare
Law
Marketing
Advertising
Retail
Software
Technology
Wow Your Next Boss
Work with a career coach to craft the perfect resume and hone your interview skills so you can shine in front of potential employers.
Get the chance to meet and mingle with our hiring partners at our mixer events, held during each cohort.
Build a network of fellow data scientists and broaden your connections so you can find the right role for you. Nearly 80% of jobs are found through your network, according to LinkedIn, and we'll help you expand your world.
Hands-On Training from Expert Instructors
Our data science instructors work side-by-side with you to help you build the skill set you need to succeed. Our instructors come from MIT, Harvard, Stanford, and other esteemed educational institutions, and they've worked at world-class organizations.
Get the skills you need to achieve your career goals. Over the course of our 8-week program, you'll master the most in-demand skills, including:
The Application Process
To become a TDI-certified data scientist, you first have to apply.
Our application is broken into three parts:
We'll ask you all the usual questions about your education and work experience, your preferences on cohort location (Washington DC, San Francisco, New York, online), and other details that help us determine if you meet the basic qualifications for the program.
You must have at least one of the following:
A Master's degree completed before the program begins
A PhD degree completed before the program begins
A PhD degree that will be completed within 3 months of the conclusion of the program
A Bachelor's degree and at least two years of relevant work experience
Application dates for the next cohort:
Early decision application deadline: 2020-10-09
Regular application deadline: 2020-11-06
We highly encourage you to apply by the early decision date. We view applications on a first come, first served basis, and the sooner you get yours in, the better chance you have of moving forward.
Once you've completed your application – and you have to finish the general application on time to move forward – you'll move to the coding challenge.
Ready to apply?
Have more questions about the application process? Check out our FAQ.
for more information please open this link
https://www.thedataincubator.com/fellowship.html#program
How to Stop Missing Deadlines? Follow our Facebook Page and Twitter !-Jobs, internships, scholarships, Conferences, Trainings are published every day!