APPLY FOR THIS OPPORTUNITY! Or, know someone who would be a perfect fit? Let them know! Share / Like / Tag a friend in a post or comment! To complete application process efficiently and successfully, you must read the Application Instructions carefully before/during application process.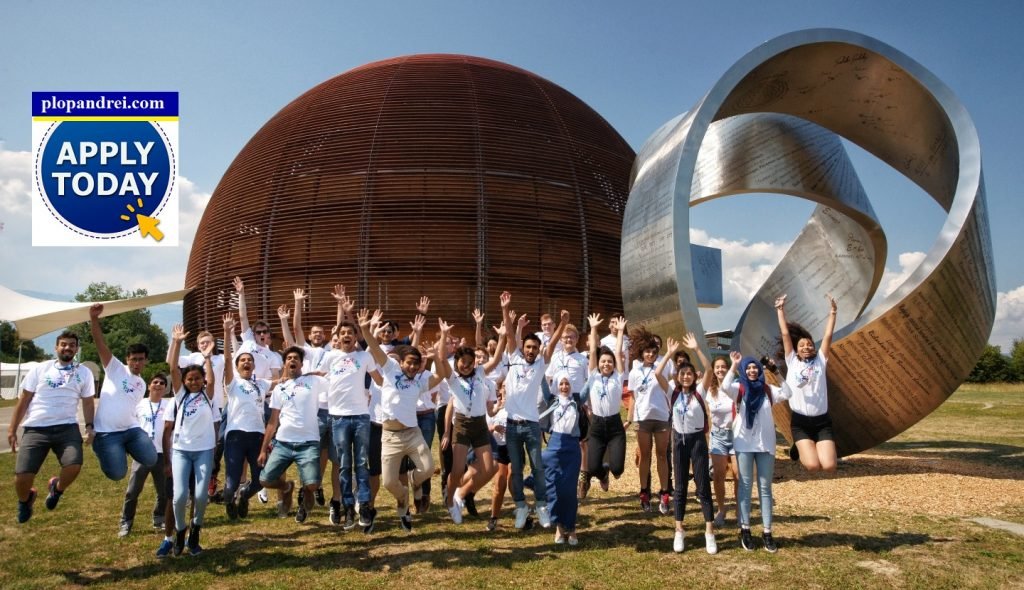 Company Description
At CERN, the European Organization for Nuclear Research, physicists and engineers are probing the fundamental structure of the universe. Using the world's largest and most complex scientific instruments, they study the basic constituents of matter – fundamental particles that are made to collide together at close to the speed of light. The process gives physicists clues about how particles interact, and provides insights into the fundamental laws of nature. Find out more on home.cern.
NOTE: owing to the ongoing global Covid-19 pandemic and driven by our commitment to enable students to take part in our unique regular yearly CERN Summer Student Programme, the 2021 edition will run with a completely online approach.
Diversity has been an integral part of CERN's mission since its foundation and is an established value of the Organization.
Job Description
One of CERN's key missions is education. Our professionals very much enjoy sharing their knowledge and expertise with students who are committed and passionate about their chosen field. And there's no better way to learn than on-the-job: when that job happens to be with a world-famous research organisation and centre of scientific excellence, it's even better.
Are you currently studying for a Bachelor or Master degree in Physics, Engineering, Computer Science or Mathematics? Are you looking for a training period during the European summer (June – September)? If so, this could be the opportunity for you: apply now for the CERN Online Summer Student Programme!
Qualifications
Take part in CERN's Online Summer Student Programme!
Over a period of up to three months, you will work on an advanced technical project as part of an experimental, engineering or computing team. During this unique and exciting time, you can attend a series of online lectures specially prepared for you where experts and scientists from around the world share their knowledge about a wide range of topics in the fields of theoretical and experimental particle physics, engineering and computing. Find out more on the Summer Student information page. A short report on your work project will be expected at the end of your online internship.
In order to qualify for a place on the programme you will need to meet the following requirements:
You are a Bachelor or Master student (not PhD) in Physics, Engineering, Computer Science or Mathematics and should have completed, by the European Summer 2021, at least three years of full-time studies at university level.
You will remain registered as a student during your online studentship with CERN. If you expect to graduate during European summer 2021 (as of May), you are also eligible to apply.
You have not worked at CERN before with any other status (Technical Student, Trainee, User or other status) for more than 3 months and you have not previously been a Summer Student at CERN (please note that exceptionally, students who took part in the 2020 online learning initiative are eligible to apply).
You have a good knowledge of English; knowledge of French would be an advantage.
Candidates of all nationalities are welcome to apply for this Online Summer Student Programme.
CERN would very much like to benefit from your commitment and passion, and in return, CERN will provide you with:
A contract of association of up to three months to work on a technical project.
An extensive online physics lecture programme (you will also be able to attend a series of IT lectures organized by CERN openlab).
A modest stipend ( to be defined)
Virtual social events for all the participants to create and nurture the community of 2021 Online Summer Students.
Online workshops
Possible start dates:
Every Monday from the start of June to the start of July, namely: 7 June, 14 June, 21 June, 28 June and 5 July 2021.
Additional Information
This is how you can apply:
You will need the following documents, clearly labelled (e.g. "CV", "Motivation letter", "Academic transcript", etc.) and in PDF format to complete your application:
A CV in either English or French.
A copy of your most recent academic transcript giving an overview of your marks (if you download it from your university portal please make sure the document is not protected so that we can open it).
Two mandatory reference letter, from your lecturers/teachers and/or previous internship supervisors.
Please make sure you have all the documents requested to hand when you start your application on our career portal (only reference letters should be submitted afterwards).
References: Once your application has been submitted, you will receive a confirmation e-mail which contains a link. You must forward this link to your referees, so that they can upload their recommendation letter. Please note that this must be done before the application deadline (31 January 2021 at 12 am CET).
If you are a national of either Canada, Japan or United States, please apply via the following websites:
A few tips…
Ensure your CV is complete with all skills and experience that make you stand out as a candidate.
Be as clear and specific as possible in the application fields "Education" and "Experience" in order to increase your chances of being selected. Also, include in this section all the specific skills (e.g. programming languages, hardware, databases etc.) that you have acquired that will support your application.
*****
Read some comments by the 2020 students, for whom we organized an online learning initiative, after the global health crisis forced us to cancel the residential 2020 Summer Student Programme:
"You have allowed me to take part in an amazing experience at CERN despite the lockdown and I will always be extremely grateful to you for this opportunity"
"Being in person at CERN would be much preferred, but this was not an option due to the pandemic. Carrying the project online though was a great experience and I do not feel I lack anything except being at the accelerator itself."
"I would say "do it". It's a beautiful experience, even if it's online. You will learn a lot and, at the end of the day, it's really satisfying to see the results."
"An online programme can definitely be an educational and enriching experience."
"There are many advantages to getting such an experience, for one you don't have to deal with visa or transportation, you have a flexible working schedule and you get the chance to talk to and get in contact with CERN's highly experienced engineers and researchers."
"Carrying out the project even online is a great experience that you learn so much from. It is an opportunity to come in contact with leading academics and scientist in such a great place as CERN. At the beginning I was anxious about the project being carried online, but I am very happy with how everything evolved. The project and my supervisor were great."
*****
And last but not least, make good use of the 'Motivation' section to tell us why you're a great candidate for CERN!
Selection procedure
Candidates who meet the eligibility criteria and have completed their application before the deadline will pass to the next stage of the selection process. The final results of the selection procedure will be communicated to candidates by mid-April at the latest.
For more information please open this link
https://jobs.smartrecruiters.com/CERN/743999725457995-cern-online-summer-student-programme-2021-member-and-non-member-states-
How to Stop Missing Deadlines? Follow our Facebook Page and Twitter !-Jobs, internships, scholarships, Conferences, Trainings are published every day!