APPLY FOR THIS OPPORTUNITY! Or, know someone who would be a perfect fit? Let them know! Share / Like / Tag a friend in a post or comment! To complete application process efficiently and successfully, you must read the Application Instructions carefully before/during application process.
Deadline: 14 April 2019, midnight, CET
Open to: MA, PhD (both for ongoing and finished)
Venue: 01– 11 July 2019 ​​in Budapest, Hungary
Description
Launched in 2013, the Antall József Summer School is a twelve-day programme focusing on one of the most important regional partnerships of Europe, the Visegrad Cooperation. Through traditional and more interactive forms of education, including lectures, workshops, debates, roundtable discussions, and short trainings, the event series, organised annually, provides a profound analysis of the Visegrad Cooperation's history, economy, energy policy, foreign and security policy, and sustainable development policy, as well as its business and innovation-related activities.
The 2019 event will revolve around the role of the Visegrad Countries in regional partnerships, such as the European Union, NATO, and the OSCE. Given the fact that 2019 marks the fifteenth anniversary of the V4 joining the EU and the 70th anniversary of signing the treaty that created NATO, the V4 are presented with the perfect opportunity to think about, rethink, and discuss their role played in such partnerships. In addition, as Slovakia assumes the chairmanship of the OSCE for the year 2019, participants will be able to gain a better understanding of the security cooperation between the Visegrad Countries, as well as Central Asian and North American states, and also the role of the Visegrad Cooperation in this political dialogue. The above-mentioned issues will be analysed in the light of current political and security policy events (for example, the European Parliamentary elections, Polish parliamentary elections, Slovakian presidential elections, the Brexit, or NATO missions) by talented young people coming from the Visegrad Countries, as well as the Western Balkan and the Eastern European member states. In addition to the educational programme, the Summer School also provides an avenue to learn more about the Central European culture and values, and other participants' cultural heritage. For this purpose, museum visits, study trips, and other informal activities are also organised.
Eligibility
Motivated young professionals who are interested in Central European Studies, the Visegrad Cooperation, and the region in general. We accept applications from all fields of social sciences, humanities, economics, and legal studies. MA and PhD students, young experts and early–career professionals of international relations, political science, security studies, regional studies, economics and other research areas are eligible to apply
Age limit: 23-35
Educational background: MA, PhD (both for ongoing and finished)
Cost & Scholarship
Registration fee: 80 EUR (paid by bank transfer, only after the application was selected)
Scholarship type 1:
Accommodation with breakfast included
Lunch
Travel costs (the most economic and direct options)
Scholarship type 2:
Accommodation with breakfast included
Lunch
Please note that the Knowledge Centre does not cover the costs of visa application (where applicable) and insurance for any of the participants (regardless of the scholarship granted).
Application
The recruitment for this programme will be conducted on a competitive basis. All applicants will be notified about the results via e-mail.
To be considered for this programme, interested parties should submit their application with the following materials by 14 April 2019, midnight, CET:
up-to-date CV (one page, in PDF)
a reference letter (signed, in PDF)
a proof of English proficiency (language exam certificate (C1/advanced) or diploma, in PDF)
online application form submitted through our website, which includes the following questions.
Deadline of application: 14 April 2019, midnight, CET
If you have any questions, check the or please write to:
info@ajsummerschool.org
.
Plop Andrei/ Lucrarea de master/ – Rolul mass-media în reflectarea conflictelor geopolitice. Studiu de caz: Mass-media în Federaţia Rusă/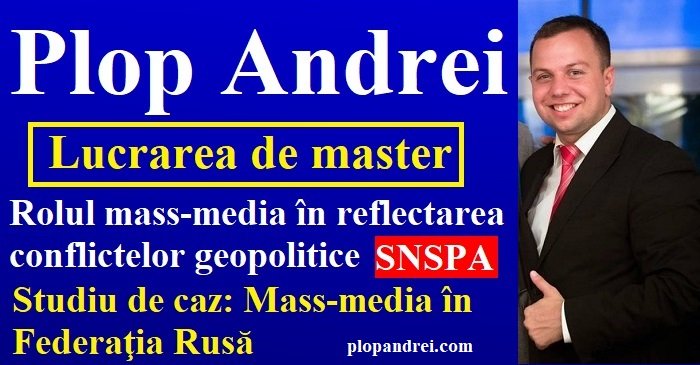 Plop Andrei: Update/ De ce are Moldova de o mobilizare generală și de o armată profesionistă! Maia Sandu este AGENTUL de influență al Kremlinului?!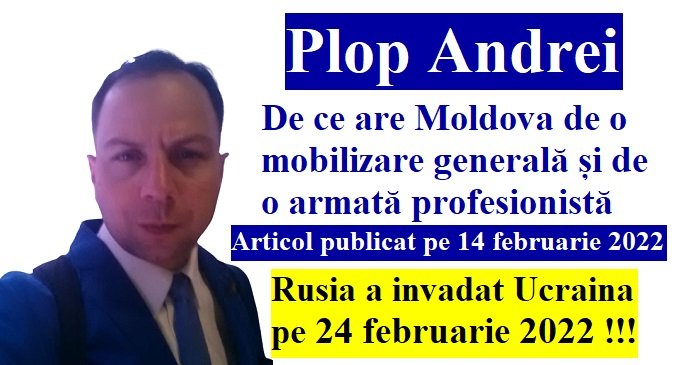 How to Stop Missing Deadlines? Follow our Facebook Page and Twitter !-Jobs, internships, scholarships, Conferences, Trainings are published every day!