APPLY FOR THIS OPPORTUNITY! Or, know someone who would be a perfect fit? Let them know! Share / Like / Tag a friend in a post or comment! To complete application process efficiently and successfully, you must read the Application Instructions carefully before/during application process.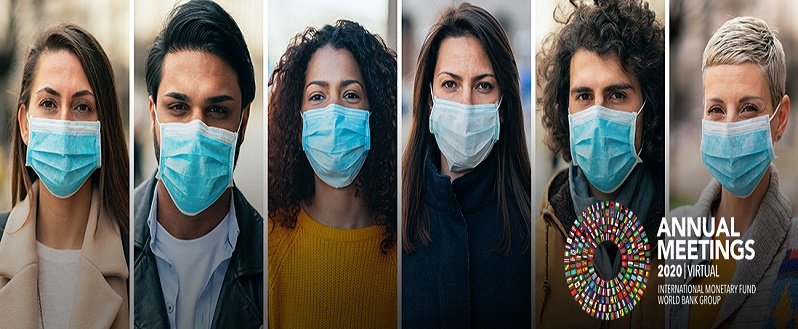 Ideas for a Better Future
What is the IMF Youth Fellowship Contest?
The COVID-19 pandemic is likely to increase poverty and inequality, further exposing weaknesses in healthcare systems, the precariousness of work, and the challenging prospects for the young of accessing opportunities they desperately need.
The 2020 IMF Youth Fellowship Contest gives opportunity to young participants to become part of the global efforts to build forward better and join the IMF at the forefront of the response to the crisis. Participants will have a firsthand experience of the IMF virtual Annual Meetings and will be given access to attend virtual training led by IMF experts and media professionals from Politico and others to boost their skills as multimedia storytellers in the current economic environment focusing on building a better future for youth. At the end of the training participants will submit a final piece (blog/article or video) and 4 winners will be chosen to participate in an IMF youth panel discussion and their work will be featured on IMF channels.
Be heard. Become an IMF Youth Fellow.
Who Can Apply
Aged 20 – 32
Journalists (affiliated to a news/media outlet or working as an independent journalist).
Content Creators (bloggers/ vloggers with online platforms).
Communications and development professionals.
Students.
Criteria
• Demonstrated knowledge, expertise and creativity in various communications platforms and/or journalism.
• Knowledge and expertise in international studies, basic economics and development is a plus.
• Degree in communications, journalism, economics, international relations, development or related field is desirable.
• Basic knowledge of English (for the training program and Annual Meetings coverage).
Timeline
*All entries should be submitted here by September 24, 2020, 11:59 p.m. (EDT)
Phase I: Contest will open to all via application form on the contest website.
September 1 – Announcement
September 24 – Deadline for applications
Phase II: Selected participants will join an intensive capacity building program during the Annual Meetings
October 5 – Shortlisted participants announcement
October 12 – 17 – Training on media and video storytelling; Workshop on current global economic issues including inclusive growth, inequality, Fintech and climate change; Coverage of the Annual Meetings seminars and events.
November 8 – Final products submission
Phase III: The 4 winners will participate in a panel with IMF senior management and will have their entries highlighted on IMF.org.
November 30 – Winners announcement
Phase IV: Panel discussion featuring winners of the fellowship contest and featuring their articles/ videos on IMF channels.
Prizes
Media and video storytelling training by media experts from Politico.
Participation in IMF Youth Fellowship training focused on current global economic issues, including economic growth, inequality, Fintech and climate change.
Access to the Annual Meetings seminars and events.
Participation in a panel discussion with IMF senior management.
The winning articles and videos will be featured on IMF.org.
FAQs
Is there an age limit for the contest?
The fellowship contest is open to young academics, journalists, professionals and students, aged 20 – 32.
Can I apply even if I do not live in the USA?
Yes, this is open to young people from anywhere the world. Priority will be given to entrants from Latin America, Middle East, and sub-Saharan Africa.
Is it necessary to attach a certificate of academic attendance?
No, it is not necessary to submit a certificate of academic attendance. However, you must specify the university and academic program in which you are enrolled (if applicable).
How can I know my entry was submitted successfully? Is there a response time or acknowledgment of receipt?
The IMF will send an e-mail acknowledging receipt to anyone who submits an application.
Is there a participation fee to apply for the contest?
There is no participation fee required to participate in the contest.
How will the evaluation committee make its decision?
The committee will review applications based on the criteria listed above.
What will the IMF do with my article or video?
By entering the contest, you agree that the IMF retains unlimited, non-exclusive right to reproduce your work. The winning articles, videos and any other blog submitted may, subject to the discretion of the IMF, be edited and published on IMF.org. The IMF may publish the name of competition entrants on its website.
For more information please open this link
https://www.imf.org/en/News/Seminars/Campaigns/2020/2020-annual-meetings-fellowship-contest
How to Stop Missing Deadlines? Follow our Facebook Page and Twitter !-Jobs, internships, scholarships, Conferences, Trainings are published every day!