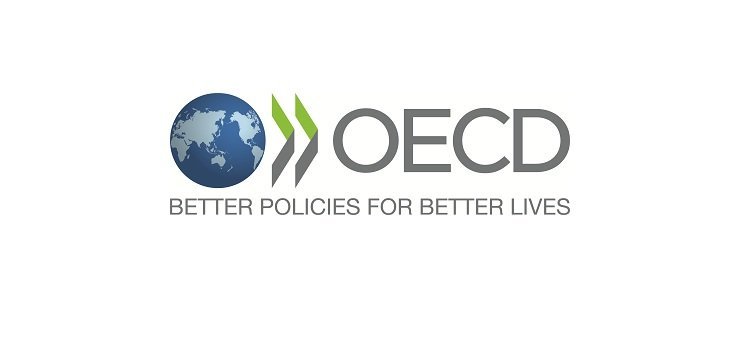 Deadline:
10 december 2018
Open to:
nationals of
OECD member countries
which have madatory military service
Benefits:
competitive tax-free salaries, an attractive benefits package, which may include expatriation and family allowances depending on your individual situation
Description
Applications for the YPP 2019-2021 round are now open.
The OECD is a global economic forum working with 36 member countries and more than 100 emerging and developing economies to make better policies for better lives. Our mission is to promote policies that will improve the economic and social well-being of people around the world. We provide a unique forum in which governments work together to share experiences on what drives economic, social and environmental change, seeking solutions to common problems.
We aim to improve our efficiency and effectiveness; staff members are encouraged to actively contribute to this goal.
The Young Professionals Programme (YPP) brings talented young professionals into the OECD to work and develop their career with the guidance of senior colleagues.
The Programme lasts two years during which our Young Professionals (YPs) work with experienced and enthusiastic people, representative of a rich diversity of cultures, languages and professional backgrounds.
They collaborate ‌with senior national policy makers who participate in the OECD's technical and policy meetings each year.
YPs research and analyse key current policy issues. They are at the centre of an international network, involved in some of the most innovative, high-profile research and policy discussions taking place.
Eligibility
First, to be eligible, you must satisfy these 2 criteria:
be born on or after 30 September 1989 (exceptions will be made for nationals of OECD member countries which have madatory military service)
have an OECD member country nationality
Then you should have:
an advanced academic degree in a subject of relevance to the

OECD's work

a minimum of two years' full time professional experience in related fields for candidates with Master's degree(s)

strong quantitative and analytical skills demonstrated by academic achievement

knowledge of country policies and institutions and an understanding of political and reform processes

an excellent written and oral command of one of the two official languages of the OECD (English and French) and working knowledge of, or willingness to learn, the other. Knowledge of other languages would be an asset
Benefits
We offer:
competitive tax-free salaries

an attractive benefits package, which may include expatriation and family allowances depending on your individual situation
Application
Young Professionales are recruited for a fixed-term appointment of two years. At the end of the Programme, based on performance and organisational needs, YPs may wish to continue their careers at the OECD by applying for advertised vacancies.
YP assignments take place in Paris area, France, one of the most attractive cities in the world.
Travel may be required, depending on the area of work and role, for a variety of reasons including:
collecting information

working with specialists, experts and policy makers from all over the world

communicating the OECD's work to a broad range of audiences
.
.
.
.