APPLY FOR THIS OPPORTUNITY! Or, know someone who would be a perfect fit? Let them know! Share / Like / Tag a friend in a post or comment! To complete application process efficiently and successfully, you must read the Application Instructions carefully before/during application process.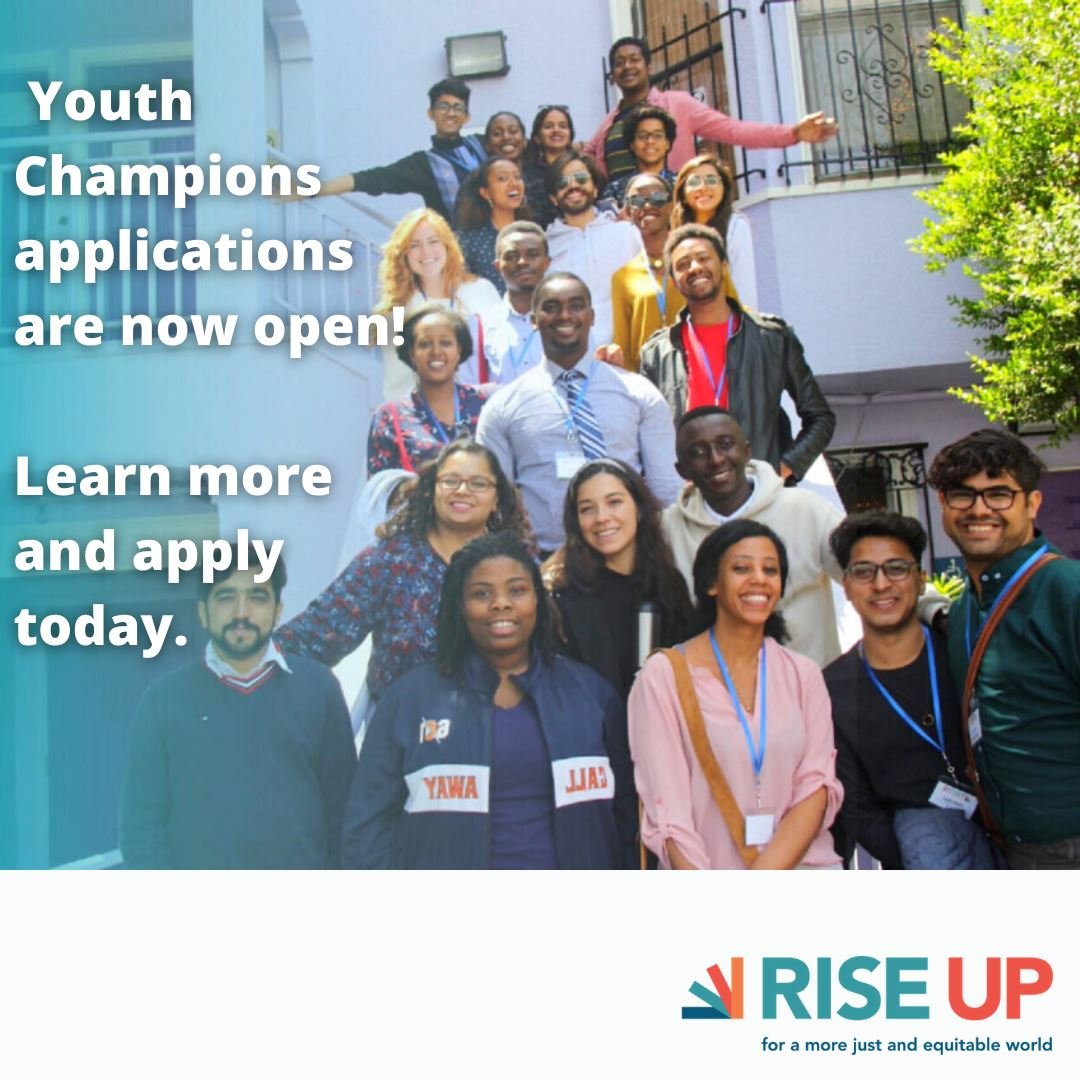 ADVANCING SEXUAL AND REPRODUCTIVE HEALTH, RIGHTS, AND JUSTICE
Rise Up's Youth Champions Initiative invests in powerful young leaders ages 18-29 who are leading the sexual and reproductive health, rights, and justice movement in Ethiopia, India, Pakistan, Rwanda, and the United States. Our externally validated model enables young leaders to create large-scale change through leadership development, technology, innovation, and advocacy.
Youth Champions Initiative improves the lives of young people by advancing innovation and quality in the field of sexual and reproductive health, rights, and justice globally. Recent successes include:
Leveraging WhatsApp in India to deliver youth-friendly mobile instant messaging on SRH;
Developing an animated television series in Ethiopia about girl super heroines fighting for girls' health and rights;
Creating comic books in Pakistan to deliver healthy menstrual hygiene information to girls and their families;
Teaching youth in the United States to use art, dance, and spoken word poetry to advocate for comprehensive sexuality education.
Click here to learn more about our leaders and grantees, and click here to view a one-page overview of the Youth Champions Initiative.
---
CALLING FOR FUTURE YOUTH CHAMPIONS
We are now accepting applications!
Following a competitive selection process, Rise Up will select visionary young leaders to join a cohort of 22 Youth Champions from India, Ethiopia, Rwanda, Pakistan, Louisiana, and Mississippi. Rise Up has developed an innovative virtual incubator model that integrates intensive capacity building, leadership development, advocacy, project funding, and technical support to enable the Youth Champions to launch creative new initiatives to improve SRHR in their countries. Rise Up will competitively award $12,000 USD grants to participating Youth Champions and their organizations to launch innovative sexual and reproductive health and rights projects they develop during the Incubator.
Before applying, please review the Youth Champions Initiative Factsheet, Selection Criteria, and Frequently Asked Questions.
The deadline to submit applications is July 15, 2021.
---
For more information please open this link
How to Stop Missing Deadlines? Follow our Facebook Page and Twitter !-Jobs, internships, scholarships, Conferences, Trainings are published every day!