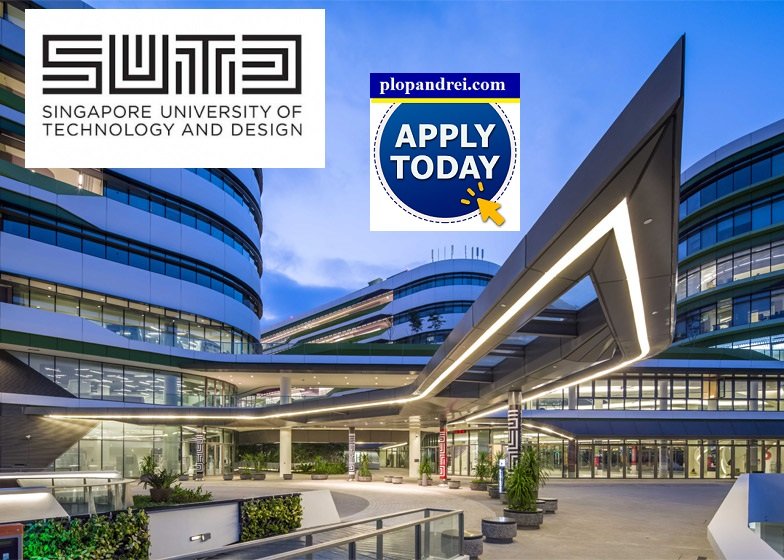 Application Deadline
There are two PhD intakes a year, in September and January.

SUTD is currently accepting applications for the September 2021 intake. The application deadline is:
28 February 2021 (for September 2021 intake)
Note: Applications received after 28 February 2021 may still be considered for the September 2021 intake. However, the University reserves the right to offer these applicants admission into the next intake, subject to the admission timeline and availability of places.
Process
Follow the steps in the Admissions Exercise Module to complete your application. This will take approximately 15 to 20 minutes to complete and we recommend having the following information ready to facilitate your application:
Original Undergraduate and/or Master's degree transcript and certificate softcopies
Please provide your latest official transcripts and official letter of certification from your institution stating the expected date of graduation or award of degree if you have not graduated from your degree programme. For non-English documents, an official English translation must be provided (at your expense).
Test of English as a Foreign Language (TOEFL) or International English Language Testing System (IELTS) score report
If the medium of instruction during your undergraduate studies was not in English, please submit your IELTS or TOEFL scores no later than 2 weeks after the application deadline.
Graduate Record Examinations (GRE) score report
Not required, but highly recommended.
Names, titles & e-mail addresses of your 3 Recommenders
Recommenders should be academic faculty who can gauge your scholastic capabilities and achievements and your ability to complete the programme. Do notify your recommenders beforehand as they must submit their respective online recommendations within 1 week after you submit your PhD application.
Relevant supporting documents
Softcopies or web links to academic and/or industry portfolio, awards, publications, etc.
Softcopy of your Identity Card or relevant pages in your Passport
Your Statement of Objectives (3,000 words) softcopy
Please submit your online application early to facilitate processing. Short-listed applicants may be interviewed face-to-face, via Skype or over the telephone.
Scholarship
We offer in-house scholarships on a competitive basis to outstanding full-time PhD Programme applicants. There are also external scholarships available. For more information, refer to the full list of graduate scholarships.
Tuition Fees
SUTD will freeze tuition fee increases for Singapore Citizens enrolled in government-subsidised postgraduate programmes in AY2020. This will help mitigate the impact of costs to Singaporean households during these challenging times.

Postgraduate tuition fees follow a fee schedule that is set at the year of admission, with pre-planned annual increases over the course duration. With the freeze in tuition fee increases, Singaporean postgraduate students from the AY2020 intake will pay the AY2019 fees in their first year of study. For Singaporean postgraduate students from the AY2019 intake or earlier, the pre-planned fee increases for AY2020 will be deferred, and they will pay the AY2019 fees in AY2020. The fee schedule for the remaining course duration will be reviewed before the start of AY2021.

The freeze in tuition fee increases for AY2020 does not apply to fees payable by Singapore Permanent Resident (PR) and international students (IS).

The tuition fees for the PhD programme are as follows:Tuition fees – AY2020
Tuition fees for new full-time students admitted in AY2020 are as follows:
Tuition Fees
Subsidised Fee
Non-Subsidised Fee (Inclusive of GST)

Singapore Citizens (SC)
Singapore Permanent Residents (SPR)
International Students (IS)
(Inclusive of GST)
Per academic year
S$14,300
S$20,000
S$30,600
S$50,950
Per term
S$7,150
S$10,000
S$15,300
S$25,475
Tuition fees for new part-time students admitted in AY2020 are as follows:
Tuition Fees
Subsidised Fee
Non-Subsidised Fee (Inclusive of GST)
Singapore Citizens (SC)
Singapore Permanent Residents (SPR)
Per academic year
S$8,940
S$12,520
S$31,850
Per term
S$4,470
S$6,260
S$15,925
For more information please open this link
https://www.sutd.edu.sg/Admissions/Graduate/PhD-Programmes/SUTD-PhD-Programme/Application