APPLY FOR THIS OPPORTUNITY! Or, know someone who would be a perfect fit? Let them know! Share / Like / Tag a friend in a post or comment! To complete application process efficiently and successfully, you must read the Application Instructions carefully before/during application process.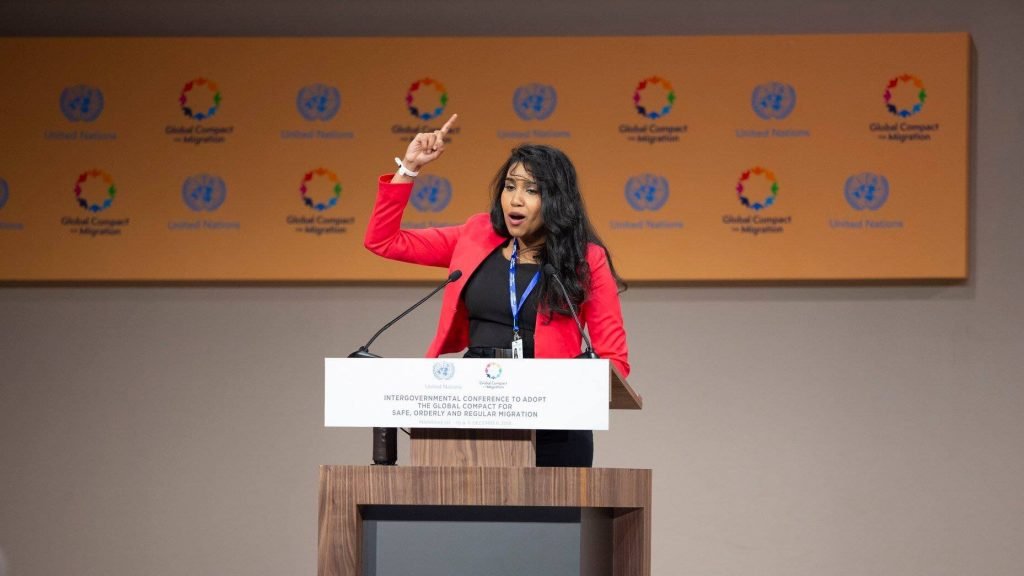 APPLY TO PARTICIPATE IN THE 3rd EDITION OF THE MIGRATION YOUTH FORUM AND THE 1st EDITION OF OUR YOUTH LEADERSHIP & INNOVATION AWARD FOR MIGRATION IN JANUARY 2021!
The annual Global Forum on Migration and Development (GFMD) summit is a state-led, informal, and non-binding process which helps shape the global debate on migration and development. Since 2007, the GFMD has gradually evolved from a government-only process into a multi-stakeholder mechanism bringing together national governments, civil society, the private sector, cities, local/regional governments. Recently, the GFMD has opened its doors to youth representatives – first through the GFMD Civil Society Mechanism a few years back, and then in 2019 in a structured way across all mechanisms and spaces.
Youth engagement and participation in global migration governance is extremely important, especially during these challenging times we are living in now.
As the largest youth generation in history, 1.9 billions, and making up ~32% of international migrants (under the age of 30), we need to be taken into account. The youth perspective is needed more than ever before especially in the GFMD process when discussing the future of human mobility, as many of them have been at the front face of this crisis – implementing solutions for empowering and supporting young people on the move.
How to Stop Missing Deadlines? Please Follow our Telegram channel https://t.me/PlopAndreiCom ( @plopandreicom)
Through the UN Major Group for Children and Youth (UNMGCY), youth have been actively engaged in the GFMD, since 2018, where the first Migration Youth Forum was organized in partnership with IOM and UNICEF, and held in conjunction with the Intergovernmental Conference on the Global Compact for Migration where the Youth Forum served as a space to promote policies reflecting the priorities and needs of young people. Youth also participated formally in the GFMD through the civil society mechanism and addressed the Marrakesh Summit. The second Youth Forum was held in conjunction with the most important migration-related event of the year 2019-2020 – the GFMD Summit in Quito. The space served to promote peer-to-peer learning, as well as to prepare action plans for the year ahead.
This year, youth will sit at the same table as governments, mayors, business leaders, and civil society stakeholders to discuss common migration policy priorities and actions at the GFMD. That is why UN MGCY is organizing in partnership with UNICEF AND IOM:
THE MIGRATION YOUTH FORUM
Who will be at the Youth Forum? 70 young people, including young migrants and refugees, representatives of civil society organizations led by or working for youth, researchers, entrepreneurs, professionals, volunteers, activists, leaders… All under the age of 31 and strongly committed to working with and for migrants in their communities. We aim for a balanced representation and an inclusive and diverse Forum when it comes to gender, age, socio-economic background, culture, religion, ethnicity and geography. The Youth Forum will be a peer-to-peer space to learn about the importance of the GFMD and how to contribute to it effectively, as well as provide a solid network of support during the days of the Summit. The Migration Youth Forum will be held right before the XIII Global Forum on Migration and Development (GFMD) Summit.
**If the situation with the COVID-19 pandemic allows it will be in person in January 2021 in the UAE. If not, the Youth Forum will be carried out virtually.
THE YOUTH LEADERSHIP AND INNOVATION AWARD FOR MIGRATION
In conjunction with the Migration Youth Forum, this year we are launching a new space for young people to present their existing solutions to issues around migration and development: The Youth Leadership and Innovation Award for Migration.
The Award will showcase existing initiatives aiming to empower and improve the living conditions of young people on the move, led by youth at the XIII GFMD and receive support in their ongoing journey, with a two months mentorship program, seed funding for their initiative (TBC) and the chance to participate in the Youth Forum and be part of the GFMD process. Young entrepreneurs, leaders and youth-led start-ups and organizations are invited to apply.
Note: there is only one application form, in which you will be asked to indicate whether your primary interest is the Youth Forum or the Innovation Award. If you apply for the Award, your application will also be automatically considered for the Youth Forum.
Interested? Join us and shape the future of global migration!
Are you eligible for the Migration Youth Forum?
Are you under 31?
Are you passionate about issues around migration and development?
Do you have a track record of relevant leadership, research, and/or community impact in this field?
Are you eligible for the Youth Leadership and Innovation Award for Migration? (in addition to the before mentioned eligibility criteria)
Are you leading/part of a youth-led organization or social innovation initiative, making a change for young migrants in your community?
Does this initiative have potential for scaling / replication?
Join us and get involved in shaping the future of migration.
The deadline for applications is the 30th of September 2020.
More information below:
CONCEPT NOTE INNOVATION CHALLENGE
For more information please open this link
https://www.unmgcy.org/gfmdyouthforum
Plop Andrei/ Lucrarea de master/ – Rolul mass-media în reflectarea conflictelor geopolitice. Studiu de caz: Mass-media în Federaţia Rusă/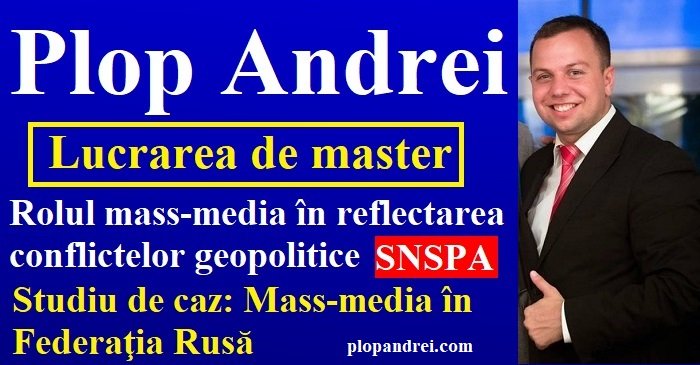 Plop Andrei: Update/ De ce are Moldova de o mobilizare generală și de o armată profesionistă! Maia Sandu este AGENTUL de influență al Kremlinului?!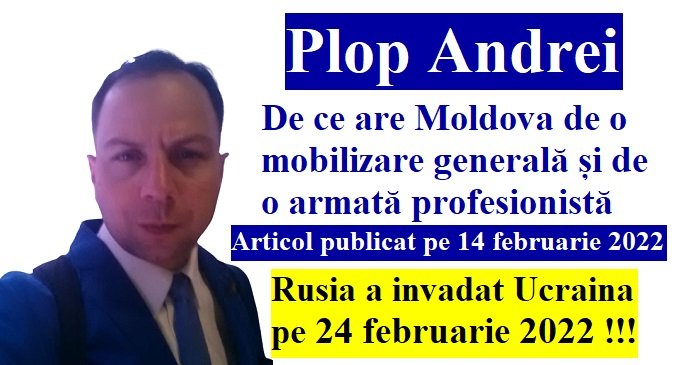 How to Stop Missing Deadlines? Follow our Facebook Page and Twitter !-Jobs, internships, scholarships, Conferences, Trainings are published every day!