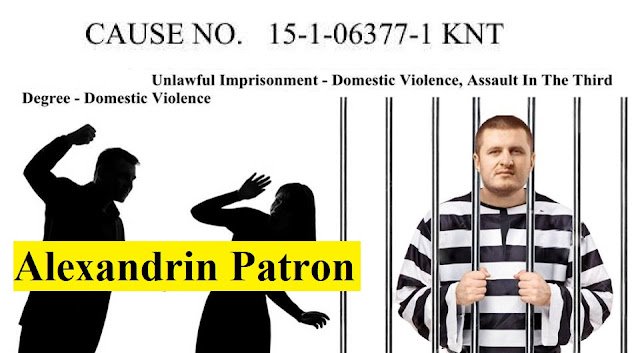 Lipsirea de libertate în mod ilegal
,
Violenţa în familie sunt doar cateva din infractiunile comise de catre Alexandrin Patron pe teritoriul Statelor Unite! Propun sa facem o comparatie a infractiunilor comise cu Noul Cod Penal al Romaniei, pentru ca Romania este membru UE si spre deosebire de justitia din RM functioneaza! Eu cel putin ma uit cu foarte mari suspiciuni la tot ceea ce insemna justitie in RM! Acest articol este publicat pentru a atrage atentia Mass-Media din RM asupra unui candidat din diaspora pe circumscriptia SUA/Canada care a comis infractiuni chiar in inima democratiei! Deasemenea voi publica si cateva comentarii ale moldovenilor din diaspora referitor la situatia respectiva! Dupa ce am postat pe facebook articolul:
mau blocat temporar pe facebook si nu pot sa mai dau share pe alte grupuri de pe facebook! Sunt de parere ca Moldovenii trebuie sa isi cunoasca cine ii va reprezenta in viitorul Parlament al Republicii Moldova! Rog sa distribuiti aceasta postare! Sper ca jurnalistii de la JurnalTV, TV8, Ziarul de Garda etc sa faca o investigatie mai detaliata asupra infractiunilor comise de Alexandrin Patron! Se pare ca acest individ nu are nici studiile universitare finalizate si ca a ,,kidanit" foarte multi moldoveni care au venit in SUA la munca! Informatia despre dosarul lui Alexandrin Patron puteti afla accesand linkul : https://dw.courts.wa.gov/?fa=home.namesearchTerms
you acknowledge that you must view the court case record to determine a person's involvement in a case or verify the accuracy of the information under consideration.
Scrieti numele si prenumele lui Alexandrin Patron si va aparea dosarul tipului respectiv!
A batut moldovence pe teritoriul Americii si inca se mai vrea deputat in Parlamentul Republicii Moldova! Alexandrin Patron ii este interzis prin lege sa voteze pe teritoriul SUA insa se vrea deputat in RM! Noi stim ca in Moldova totul este permis, insa nu doresc sa fim reprezentati de un individ care a fost pedepsit penal chiar in Statele Unite!
Lipsirea de libertate în mod ilegal
!
Art. 205 Noul Cod Penal Lipsirea de libertate în mod ilegal. Infracţiuni contra libertăţii persoanei
CAPITOLUL VI
Infracţiuni contra libertăţii persoanei
Art. 205
Lipsirea de libertate în mod ilegal
(1) Lipsirea de libertate a unei persoane în mod ilegal se pedepseşte cu închisoarea de la unu la 7 ani.
(2) Se consideră lipsire de libertate şi răpirea unei persoane aflate în imposibilitatea de a-şi exprima voinţa ori de a se apăra.
(3) Dacă fapta este săvârşită:
a) de către o persoană înarmată;
b) asupra unui minor;
c) punând în pericol sănătatea sau viaţa victimei,
pedeapsa este închisoarea cuprinsă între 3 şi 10 ani.
(4) Dacă fapta a avut ca urmare moartea victimei, pedeapsa este închisoarea de la 7 la 15 ani şi interzicerea exercitării unor drepturi.
(5) Tentativa la infracţiunile prevăzute în alin. (1)-(3) se pedepseşte.
Detalii: https://legeaz.net/noul-cod-penal/art-205
Violenţa în familie!
CAPITOLUL III
Infracţiuni săvârşite asupra unui membru de familie
Art. 199
Violenţa în familie
(1) Dacă faptele prevăzute în art. 188,art. 189 şi art. 193-195 sunt săvârşite asupra unui membru de familie, maximul special al pedepsei prevăzute de lege se majorează cu o pătrime.
(2) În cazul infracţiunilor prevăzute în art. 193 şi art. 196 săvârşite asupra unui membru de familie, acţiunea penală poate fi pusă în mişcare şi din oficiu. Împăcarea înlătură răspunderea penală.
Detalii: https://legeaz.net/noul-cod-penal/art-199
CAPITOLUL II
Infracţiuni contra integrităţii corporale sau sănătăţii
Art. 193
Lovirea sau alte violenţe
(1) Lovirea sau orice acte de violenţă cauzatoare de suferinţe fizice se pedepsesc cu închisoare de la 3 luni la 2 ani sau cu amendă.
(2) Fapta prin care se produc leziuni traumatice sau este afectată sănătatea unei persoane, a cărei gravitate este evaluată prin zile de îngrijiri medicale de cel mult 90 de zile, se pedepseşte cu închisoare de la 6 luni la 5 ani sau cu amendă.
(3) Acţiunea penală se pune în mişcare la plângerea prealabilă a persoanei vătămate.
Detalii: https://legeaz.net/noul-cod-penal/art-193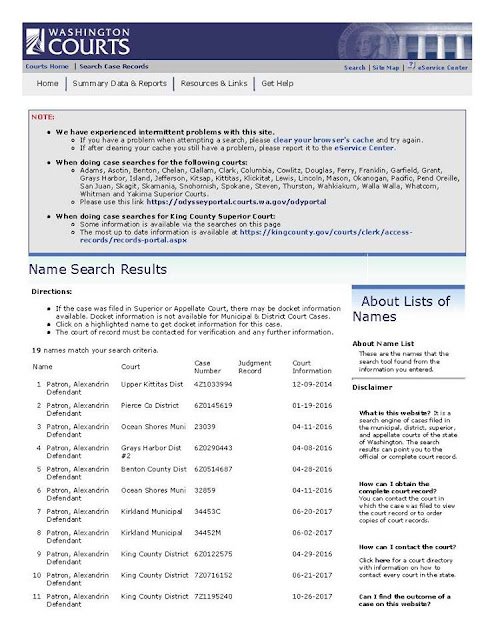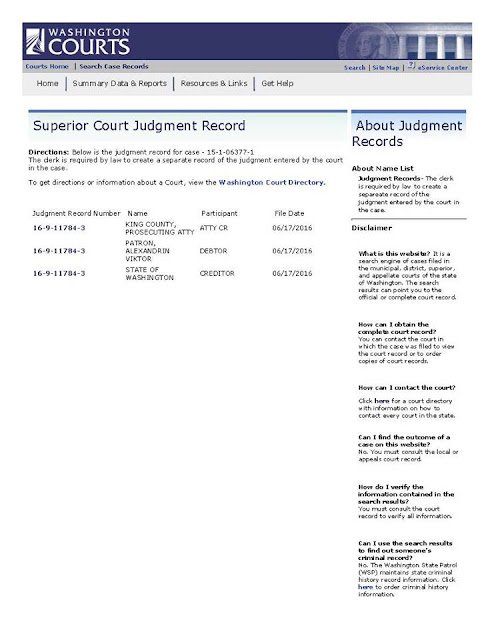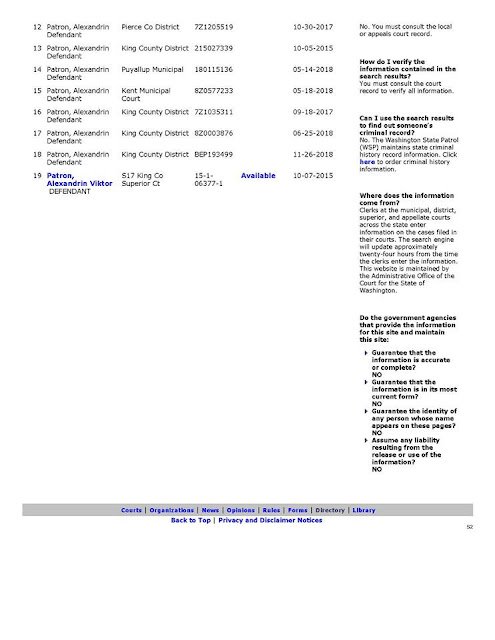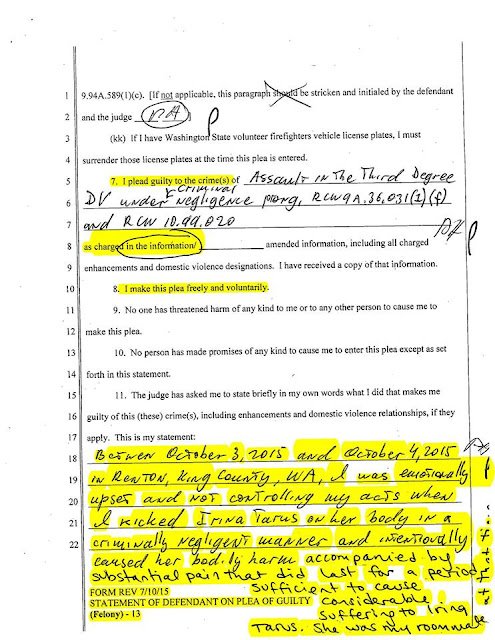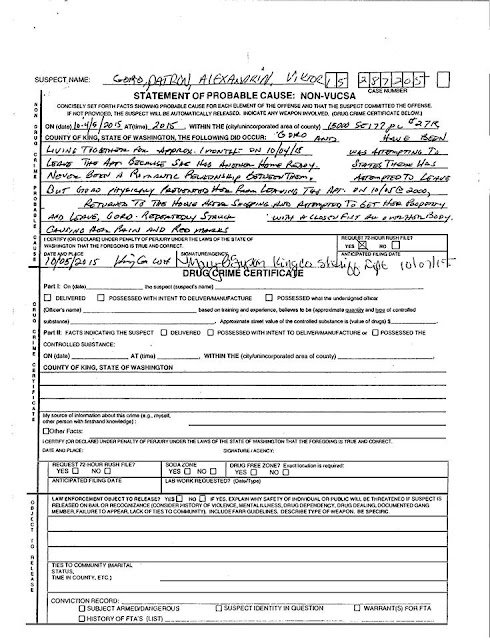 Comentarii de pe Facebook!

Roman Statnic
Apropo. De lucratori tot ai mintit… Nici 150 nu ai in total…

Sergiu Gherman Alin Alexandrin, chiar asa? Are you kidding me? (QDRO = police slang Qualified Domestic Relations Order.) Am redactat numele victimei.
"QDRO and XXXX have been living together for approx. 1 month on 10/04/15. XXXX was attempting to leave the apt because she has another home ready. XXXX states there has never been a romantic relationship between them. XXXX attempted to leave but QDRO physically prevented her from leaving his apt. On 10/05 @ 20:00, XXXX returned to the house after shopping and attempted to get her property and leave. QDRO repeatedly struck XXXX with a closed fist all over her body, causing her pain and red marks."


Veaceslav Serghienco Tati Mtv da , a fost condamnat , a ispășit pedeapsa și sa terminat, fishka că cei care au făcut-o o dată sunt sunt șanse mai mari și mai repete, dar funcția de deputat e prea responsabila pentru ex-violatori

Elena Dragalin
Tati Mtv In SUA a convicted felon nu are dreptul la vot. Si in documentele curtii se stipuleaza clar ca daca Alin ar avea dreptul la vot, acest drept i-ar fi revocat. La fel ca si dreptul de a purta arma ii este revocat. Americanii nu au incredere in persoane ca Alin si din cauza asta nu-i lasa sa voteze sau sa poarte arme. Iar noi vrem asa persoane in Parlament? Sa ne reprezinte? Come on, cel mai intelept ar fi fost cu asa bagaj nici sa nu se gandeasca la politica.


Tatiana Friptuleac
Olga Gira ar fi foarte binevenit in MD sa fie background check…. Mai spune ca dosarul a fost fabricat 😂😂😂 aici in SUA…. Alin a semnat "foaia de la politie, care nimic nu inseamna"…. Dar, odata ce a semnat-o inseamna ca si-a recunoscut vina…. In fine, nu cred ca e cazul sa explic teoria chibritului….



Felicia RB Oare noi cetatenii din SUA si Canada meritam sa fim reprezentati de un asa candidat?