APPLY FOR THIS OPPORTUNITY! Or, know someone who would be a perfect fit? Let them know! Share / Like / Tag a friend in a post or comment! To complete application process efficiently and successfully, you must read the Application Instructions carefully before/during application process.
Membrii Consiliului Blocului Politic ACUM au avut o întrevedere cu delegația Congresului Statelor Unite ale Americii. Din înalta delegație au făcut parte opt congresmani: David Price, (D-NC), Vern Buchanan (R-FL), Dina Titus (D-NV), Michael Conaway, (R-TX), Gerry Connolly (D-VA), Adrian Smith (D-NE), Barbara Lee (D-CA), Terri Sewell (D-AL).
Delegația a fost condusă de către David Price – președintele grupului de prietenie cu Republica Moldova din Congresul SUA. Domnul Price
reprezintă Carolina de Nord, un stat cu care Republica Moldova are o relație deosebită, bazată pe un parteneriat social, economic și cultural semnat încă în 1999.
Discuțiile cu onorabila delegație americană s-au axat pe situația politică post-electorală din Republica Moldova și pe eforturile de asigurare a statului de drept, a luptei cu corupția și protejarea drepturilor democratice în țara noastră. Reprezentanții Blocului ACUM și-au exprimat recunoștința față de partenerii americani pentru sprijinirea acestor demersuri. Liderii Blocului ACUM au subliniat că declinul democratic al țării noastre reprezintă un pericol pentru toți cetățenii, iar abuzurile regimului oligarhic în ultimii ani au devenit intolerabile și nu mai pot continua.
Înalții oficiali americani au salutat determinarea Blocului ACUM de a continua lupta pentru viitorul democratic și prosper al țării noastre.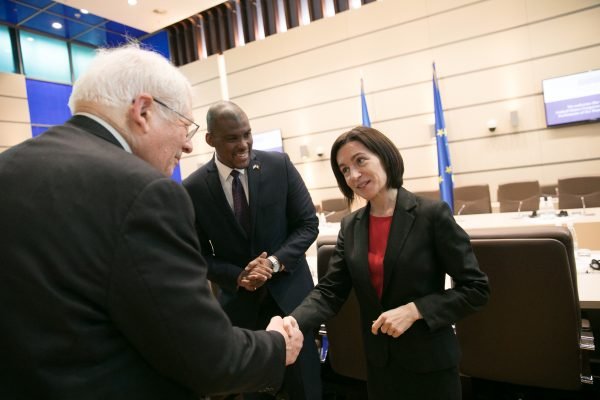 How to Stop Missing Deadlines? Follow our Facebook Page and Twitter !-Jobs, internships, scholarships, Conferences, Trainings are published every day!