APPLY FOR THIS OPPORTUNITY! Or, know someone who would be a perfect fit? Let them know! Share / Like / Tag a friend in a post or comment! To complete application process efficiently and successfully, you must read the Application Instructions carefully before/during application process.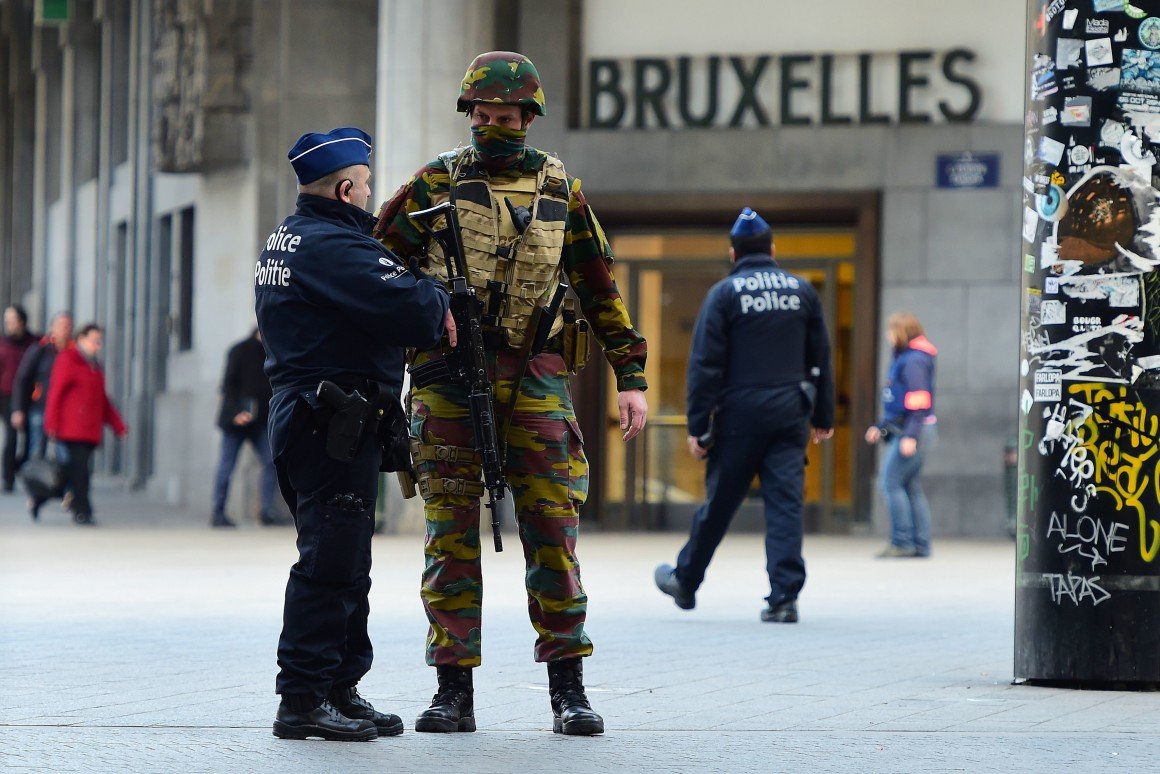 Atunci când Romania a aderat la UE, la 1 ianuarie 2007, România mai avea încă probleme legate de nefinalizarea reformei judiciare, de corupție, de criminalitatea organizată.MCV a fost cuprins în condiţiile în care România nu era pregătită să adere la UE.
Din cauza stadiului înalt al criminalităţii organizate şi corupţiei, se considera că Romania nu era instare sa exercite drepturile de cetateni europeni.
Pentru aşi îndeplini angajamentele privind reforma judiciară şi combaterea corupţiei, Comisia a instituit mecanismul de cooperare și de verificare (MCV), o măsură tranzitorie prin care să poate ajuta cele două țări să remedieze aceste probleme. MCV se dovedeşte a fi un element de siguranţă al UE pentru libertatea Justiţiei şi lupta împotriva corupţiei.
Politicieni români cer aderarea la Schengen regulat, încearcă să îi convingă pe oficialii de la Bruxelles, că România şi-a făcut temele pentru a putea fi admisă la spaţiul Schengen.
România nu va fi acceptată în Zona Schenngen in special din cauza criminalităţii la frontiera cu Republica Moldova, degeaba are Romania si Moldova tehnologie de ultimă generatie la frontiera daca fuctionarii iau mită, , contrabanda este un mod de viață în zona de frontieră",Situatia de la frontierele Romaniei sunt cunoscute ministrilor de interne din UE.
UE nu va accepta unele fenomene precum corupția si crima organizata , fiind una dintre cele mai importante care presupun amenintari grave la securitatea interna si ordinea publica a Uniunii Europene.Precum si încercările PSD de a slăbi independenţa sistemului judiciar şi de a reduce eforturile în lupta împotriva corupţiei.Provocările la adresa independenţei sistemului judiciar reprezintă o serioasă sursă de îngrijorare!
Republica Moldova este un stat complet controlat de crima organizată şi putred de corupt. evoluţia sistemului judiciar intern în relaţie directă cu crima organizată şi corupţia din ţară nu se încadrează în sandardele Uniunii Europene
Începînd cu 28 aprilie 2014 a fost liberalizat regimul de vize pentru cetăţenii RM prin modificarea Regulamentului UE nr. 539/2001 privind abolirea obligaţiei de viză pentru călătoriile de scurtă durată pentru cetăţenii RM posesori ai paşaportului biometric în spaţiul Schengen.
măsurile de combatere a corupţiei şi a spălării banilor, a reformelor in domeniul justitiei cat si invalidarea alegerilor locale din Chisinau 2018 prin rezolutia Uniunii Europene, oficialii europeni recunosc că aceste speranţe nu au devenit realitate.
într-un context în care crima organizată din Rusia a transformat Moldova -ca punct de tranzit între Europa și Rusia, pentru spălarea banilor şi o poartă de intrare a capitalului ilegal în UE. Europol a facut avertismente precum ca:grupările criminale moldoveneşti reprezintă o "ameninţare substanţială" în ceea ce priveşte creşterea traficului de droguri şi ţigări.
Chiar dacă UE a avut speranţe în legătură cu acordarea regimului liberalizat de vize pentru ca atasamentul cetatenilor din Molodva față de vectorul european sa fie mai solide! beneficiile regimului fără vize cu UE au motivat cetățenii moldoveni din regiunea transnistreană să aplice pentru pașapoartele biometrice emise de autoritățile constituționale. pentru a asigura un angajament mai puternic pentru lupta împotriva corupţiei şi a crimei organizate din Moldova.
Transnistria: cel mai mare bazar de arme al Europei.
Nimeni, în afară de autoritățile transnistrene și ruse, nu cunoaște până astăzi cantitatea, tipul și starea munițiilor din Cobasna.
"Conform documentelor pe care le deține- organizațiile internaționale mai sunt în jur de 20 000 de tone de muniție, de artilerie, de infanterie, echipament militar etc.
depozitele de armament învechit ale Armatei a 14-a sunt o sursă aproape inepuizabilă de pistoale-mitralieră, grenade sau rachete sol-aer pentru contrabandişti. Personalul staţionat în zonă, "pacificatorii" ruşi, este plictisit, prost plătit şi corupt în aceeaşi măsură
Depozitul militar este situat în satul Cobasna, aflat sub pretinsa jurisdicţie a regiunii transnistrene, la circa 200 de kilometri distanță de punctul de trecere al frontierei Leușeni-Albița. munițiile din Cobasna(Depozitul militar cât "o bombă atomică de 10 tone") prezintă un pericol pentru securitatea întregii regiuni, deoarece pot fi folosite inclusiv în scopuri teroriste.
Regimul politic este acuzat de corupție, trafic de arme și tactici sovietice adaptate la capitalism. Transnistria poate produce și arme, iar acestea ar putea ajunge ușor în Europa la anumite formațiuni teroriste
Conform unui studiu al Academiei de Științe al R. Moldova, în caz de deflagrație puterea exploziei ar putea echivala cu cea a unei bombe atomice de 10 tone, aproximativ celor din Hiroșima și Nagasaki.
Programului de acordare a cetățeniei moldovenești prin investiții ar urma să fie lansat la începutul lunii noiembrie 2018- in orașul Dubai,din Emiratele Arabe Unite.Ținta de bază a acestui program este de a atrage potențiali investitori care sunt interesați să obțină cetățenia Republicii Moldova, în special cei interesați să-și desfășoare o activitate în țară. S-ar putea sa avem o Invazie musulmană în Moldova prin intermediul cetățeniei contra bani!unii vor dori ca sa obtina cetatenie ca sa fuga din cauza razboielor sau conflictelor interne!
În contextul unor îngrijorări cu privire la terorism, UE va fi nevoita sa renunte la regimul Liberalizat de Vize. ameninţarea "corupţiei extinse şi problemele masive cu crima organizată" la care trebuie sa adugam si viitori cetateni moldoveni de origine musulmana!ideea consta ca viitori cetateni al Moldovei de origine musulmana folosidu-se de regimul liberalizat de vize ar putea circula liber prin Europa. Nu trebuie sa excludem ca printre ei ar putea fi si potentiali teroristi! Moldova va fi perceputa ca un pericol potenţial pentru Uniunea Europeana!
traficul cu armament din transnistria, traficul de tigari, droguri etc…, regim liberalizat de vize, coruptia la nivel inalt in Transnistria, Moldova cat si detinerea de resursele financiare enorme a noilor potentiali cetateni de orgine musulmana va crea un risc de securitate atat pentru Romania cat si pentru UE si NATO.
Sub presiunea fluxului migraționist din exterior, dar și a incidenței actelor de terorism (Belgia, Franța, Germania) oficialii europeni vor fi nevoiti sa suspende regimul liberalizat de vize cu Moldova.
How to Stop Missing Deadlines? Please Follow our Telegram channel https://t.me/PlopAndreiCom ( @plopandreicom) because we were limited by facebook to share our Opportunities!
How to Stop Missing Deadlines? Follow our Facebook Page and Twitter !-Jobs, internships, scholarships, Conferences, Trainings are published every day!