APPLY FOR THIS OPPORTUNITY! Or, know someone who would be a perfect fit? Let them know! Share / Like / Tag a friend in a post or comment! To complete application process efficiently and successfully, you must read the Application Instructions carefully before/during application process.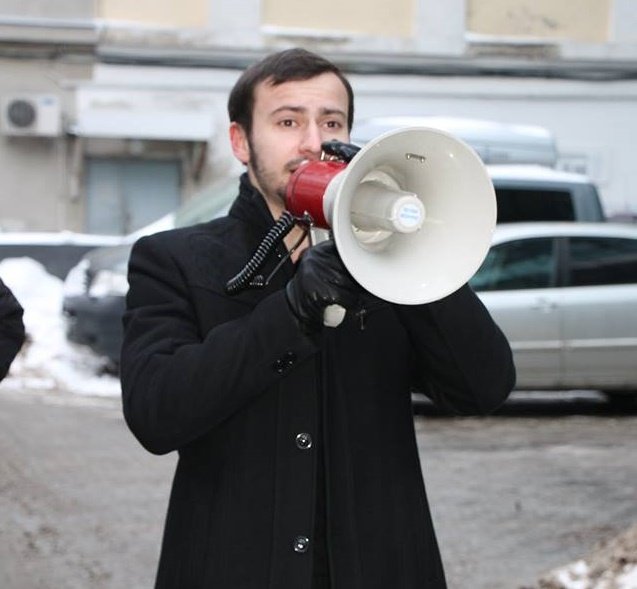 Președintele Organizației de Tineret a Platformei Demnitate și Adevăr, Dinu Plângău, candidatul ACUM Platforma DA și PAS pe circumscripția nr. 3 Edineț, a fost bătut astăzi chiar în fața Inspectoratului de Poliție Edineț și în prezența polițiștilor de trei persoane necunoscute.
Dinu Plîngău–În atenția presei, ambasadelor acreditate în Republica Moldova şi observatorilor internaționali. Astazi, în jurul orelor 12.25, după live-ul din fața comisariatului de poliție Edineț, am fost bătut chiar pe scările poliției de trei persoane necunoscute în prezența poliției. Indivizii m-au lovit, amenințat cu rafuială fizică şi îndemnat să părăsesc Edinețul. Acum sunt în drum spre spital pentru examinarea gravității leziunilor corporale, după ce am depus o plângere la polițiştii care nu au reacționat în nici un fel la agresiunile persoanelor şi i-au lăsat să plece.|
Vasile Nastase
Știți cine era printre atacatorii care l-au bătut pe Dinu Plîngău la Edineț? Un oarecare Vlad Nepeivoda, așa e numele său de familie,nu e o poreclă, PROGENITURA lui Igor Nepeivoda,șeful de la Edineț-GAZ și consilier PD. În video de mai ajus individul apare la canalul Prime și împarte mită ca reprezentant al fundației edelweis al plahotniucului.
Asta trebuie să ajungă la observatori și ambasadori, la fiecare cetățean al acestei țări care are demnitatea să spună nu bandei de criminali!
Individul este lingăul de serviciul al deputatului bandit sârbu!
UPDATE
Așa înțelege BANDITUL; PROXENETUL, IMBECILUL plahotniuc să facă campanie electorală? Ești un gunoi, bă,nemernicule, hoțule, tâlharule! O să putrezești, bestie în pușcărie, pentru că ai ridicat laba sculelor tale criminale împotriva unui tânăr inocent! Jigodie fricoasă, șobolan blestemat!
Curaj, rezistență,Dinu Plîngău! Știu că este greu, dar schimbarea se apropie vertiginos!
Pușlamalele vor răspunde în fața Legii,nicio scârbă nu va scăpa!!!
ATENȚIE!
Mașina de mai jos aparține deputatului PD oleg sârbu,candidat pe circumscripția Edineț! Este fotografiată chiar acum și e parcată lângă spitalul din Edineț în care Dinu Plîngău a scris că merge la medicul legist pentru evaluarea leziunilor pricinuite de bandiții lui jizdan,acum câteva minute,chiar în fața Comisariatului de poliție!
Tot acolo mai roiesc bandiți cu numere de Briceni, care stau la pândă.
Blocul Electoral ACUM Platforma DA şi PAS condamnă cu vehemenţă atacul mişelesc asupra candidatului nostru în circumscripţia 3, Edineţ, Dinu Plîngău. Culmea cinismului este că el a fost bătut chiar pe scările Inspectoratului de Poliţie Edineţ şi sub privirea unor poliţişti care nu şi-au îndeplinit obligaţiile de serviciu şi nu au întreprins nimic pentru a-i opri şi prinde pe agresori, făcându-se astfel complici cu atacatorii, dar şi părtaşi la instaurarea stării generale de frică din Republica Moldova.
Cerem demisia imediată a Comisarului-şef Alexandru Rusu, precum şi prinderea şi pedepsirea cât mai urgentă a agresorilor. Vom anunţa ambasadele şi observatorii internaţionali cu privire la această obraznică încercare de a intimida concurenţii electorali şi a influenţa mersul scrutinului.
Moldova cere Dreptate. Învingem ACUM!

UPDATE
Dinu Plîngău – Numele unuia dintre agresori este Vlad Nepeivoda, sportiv, băiețaș din banda fostului deputat PD, Oleg Sârbu. Oleg Sârbu este candidatul PD la funcția de deputat la Edineț. Tatăl unuia din cei trei agresori este Igor Nepeivoda, vice-președintele Organizației Teritoriale a Partidului Democrat de la Edineț. Chiar dacă poliția cunoaște foarte bine cine sunt agresorii, până în momentul de față nu au întreprins nici o măsură.
Este strigător la cer ca un candidat la funcția de dep

utat să fie bătut chiar pe scările inspectoralului de poliție, fără ca aceștia să întreprindă ceva. Telefonul de pe care am filmat agresorii a fost deteriorat după ce unul din agresori l-a luat din mîinile mele pentru a șterge video-urile. Am reușit să restabilesc parțial câteva secunde din înregistrările video după ce am fost lovit. Totodată tind să menționez că Inspectoratul de poliție are camere de supraveghere și sper ca înregistrările de pe acestea să nu dispară astăzi.
Calific aceste agresiuni ca fiind de ordin de a-mi împiedica activitatea politică și a mă determina prin amenințări și agresiuni fizice de a-mi retrage candidatura de concurent electoral.
Prieteni, sunt bine, determinat să lupt cu bandiții locali cu și mai multă dârzenie. Fiți aproape!
How to Stop Missing Deadlines? Follow our Facebook Page and Twitter !-Jobs, internships, scholarships, Conferences, Trainings are published every day!