We are looking to recruit a passionate and talented Employment, Diversity & Inclusion Advisor to serve as a strategic policy expert and trainer in the field of anti-racism and non-discrimination and in particular on DE&I at the workplace. As part of our pioneering Equal@Work platform, the Equal@Work Advisor works with private and public employers, civil society on non-discrimination and inclusion policies, demonstrated advocacy and training experience and commitment to race equality. Deadline: 04 June 2023.
1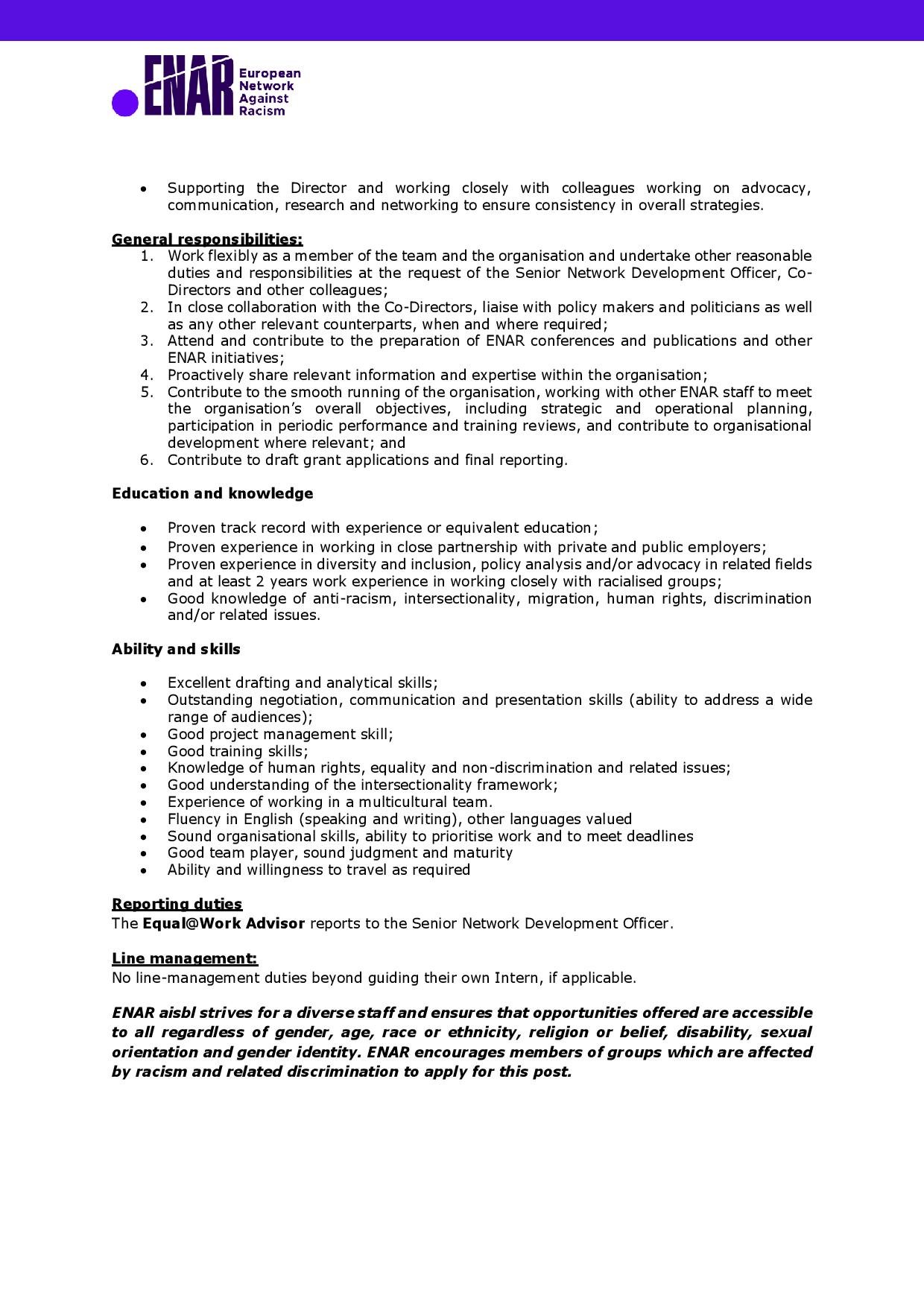 2
3
For more information please open this link
Apply Here
ENAR is hiring an Equal@Work Advisor (Employment, Diversity & Inclusion)!