APPLY FOR THIS OPPORTUNITY! Or, know someone who would be a perfect fit? Let them know! Share / Like / Tag a friend in a post or comment! To complete application process efficiently and successfully, you must read the Application Instructions carefully before/during application process.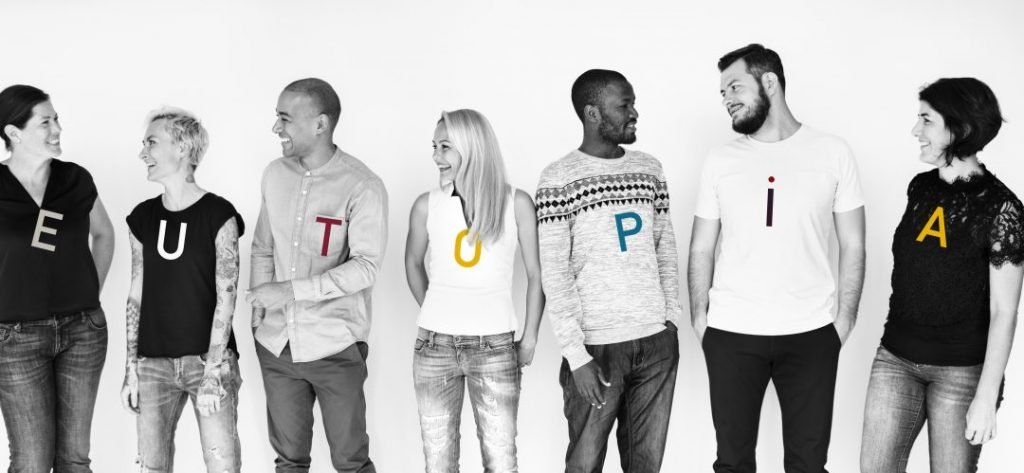 FIRST CALL FOR APPLICATIONS 2020-21: OPENING ON 19 OCTOBER 2020. CALL DEADLINE 11 JANUARY 2021, 13:00 CET.
APPLICATIONS MUST BE SUBMITTED ONLINE AND IN ENGLISH. POST-DOCTORAL POSITIONS OF SELECTED CANDIDATES WILL START IN SEPTEMBER 2021.
AS PART OF THE APPLICATION MATERIAL TO BE SUBMITTED, PLEASE ACCESS THE RESEARCH PROPOSAL TEMPLATE.
The EUTOPIA European University is pleased to announce the opening of 20 post-doctoral fellowships, within the EUTOPIA Science and Innovation Fellowships Programme (EUTOPIA-SIF).
The EUTOPIA Science and Innovation Fellowship Programme has received funding from the European Union's Horizon 2020 research and innovation programme under the Marie Sklodowska-Curie grant agreement n. 945380, for a total number of 76 post-doctoral fellowships, over 4 years, and a budget of 10,2M€, of which 5,6M€ financed by the European Union and 4,6M€ by the EUTOPIA partner universities. The EUTOPIA-SIF programme is coordinated by CY Cergy Paris Université.
The aim of the EUTOPIA-SIF programme is to enhance the research potential and career perspectives of outstanding young researchers from around the world.
EUTOPIA-SIF post-doctoral fellows will be recruited by one of the EUTOPIA universities (host university) on the basis of an individual research project and the quality of their academic profile for a 24-month post-doctoral contract with highly attractive conditions. The selected candidates from the 2020/21 call will start their positions in September 2021.
EUTOPIA-SIF fellowships offer the opportunity to high-profile young researchers to develop their own research project in the stimulating academic environment of the EUTOPIA Alliance. Extensive research mobility is integral to the fellowships with two compulsory secondment periods: one at another EUTOPIA university (co-host university) and one with an external academic or non-academic partner institution with the aim of fostering the fellows' entrepreneurial spirit, tangible research impact and innovation. Furthermore, fellows will access a rich training programme, career guidance and academic supervision.
EUTOPIA-SIF fellows will prove, through their research project, their capacity to address major social challenges in at least one of the five Key Research Areas:
Materials engineering: including advanced analytical science, photonics, new material science, quantum technology
Data & Intelligence: including artificial intelligence, complexity, information-systems engineering
Health: including immunology and antibacterial resistance, cancer, ageing, reproductive health, neurosciences
Sustainability: including energy, circular economy, mobility, urban planning, material heritage, water management
Welfare & Inclusion: including business management and finance, governance, ethics, inequality, law and demography
As academic experts following an interdisciplinary approach, fellows will address questions that are central to understanding and shaping the future of our planet, the technologies that shape our lives and the societies we will live in. Interdisciplinary interactions are particularly encouraged within the EUTOPIA-SIF programme, built on the principle that major scientific and societal challenges can only be solved by the collaboration of experts from different areas. Applications from fellows in the Arts and Humanities are welcomed in connection with the above-mentioned Key research areas.
MSCA COFUND EUTOPIA-SIF CALLS FOR APPLICATIONS 2020/21; 2021/22; 2022/23; 2023/24
Who can apply?
Recognised Researchers (stage 2 in the EURAXESS definition), PhD holder or equivalent, of any nationality, complying with the MSCA-COFUND mobility rule. No seniority condition applies; however, candidates cannot hold a permanent research position.
Applicants are entirely free in the design of their research project. However, they must indicate one or more of the programme's Key Research Areas to characterize their project. All disciplines, and namely applications from the Arts and Humanities, are welcomed, in connection with EUTOPIA-SIF Key Research Areas.
MSCA Mobility Rule
EUTOPIA-SIF fellows must not have resided or carried out their main activity (work, studies, etc.) in the country of the selected primary host university for more than 12 months in the 3 years prior to the date of appointment.
Why apply?
MSCA COFUND EUTOPIA-SIF is a highly competitive programme offering very attractive conditions to young researchers for research excellence and career development:
2-year employment contract as a Marie Sklodowska-Curie COFUND fellow at one of the EUTOPIA universities, with a monthly average gross salary of 4 349 € and a supplementary budget for research and travel expenses.
Full academic freedom to pursue your research project in the state-of-the art infrastructures of EUTOPIA research centers and in a stimulating interdisciplinary and international academic community.
International and intersectoral mobility through secondment periods at the fellow's EUTOPIA-SIF co-host university and with an external secondment host, which can either be an international academic institution or a non-academic partner. More than 45 companies, local authorities and non-profit organizations actively support the programme, encouraging innovation and entrepreneurship.
Extensive training programme including transferable skills development, such as academic leadership, and active career mentoring by senior academic supervisors.
Attractive living conditions and high quality of life offered by the local environments of all EUTOPIA universities. Each university will actively support fellows and their families for mobility-related queries.
How to prepare your application?
In line with the chosen Key Research Area(s), candidates must indicate at least one and up to three pairs of host and co-host universities of the programme and the EUTOPIA research group(s) that they plan to collaborate with. They may indicate prospective academic supervisors.
It is strongly recommended to contact prospective EUTOPIA research groups engaged in the EUTOPIA-SIF programme, as well as potential academic supervisors, before submitting the application. For University Pompeu Fabra, please contact the Local Programme Manager (contact: Guide for Applicants, part 6).
How will your application be assessed?
Applications will be assessed on their scientific quality, experience and prior results of the candidate, feasibility and potential impact of the proposal and the candidate's career development perspective as an EUTOPIA-SIF fellow, through a rigorous two stage selection process including external review of all eligible proposals by renowned experts and interviews with short-listed candidates.
Indicative timeline
For more information please open this link
How to Stop Missing Deadlines? Follow our Facebook Page and Twitter !-Jobs, internships, scholarships, Conferences, Trainings are published every day!