APPLY FOR THIS OPPORTUNITY! Or, know someone who would be a perfect fit? Let them know! Share / Like / Tag a friend in a post or comment! To complete application process efficiently and successfully, you must read the Application Instructions carefully before/during application process.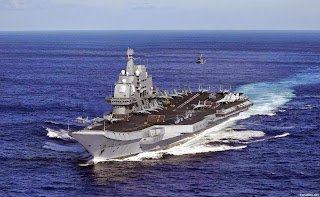 Portavionul Variag
După încheierea războilui rece, destrămarea Uniunii Sovietice a marcat
începutul unei perioade confuze în Forţele Maritime Militare.
Subiectul principal al acestu material va fi flota din Marea Neagră
care la momentul respectiv avea în dotare 635 de nave cu un efectiv de
circa 70 000 de oameni, după 1995 ea a rămas cu 14 submarine, 31 de
nave de suprafaţă şi de coastă, 125 de avioane de luptă, 85 de
elicoptere şi 40 000 de oameni.
În 1991 Elţîn a trecut această flotă în subordinea CSI. Prin acordul
dintre Elţîn şi Kravciuc din 17 iunie 1993 se stabilise împărţirea
egală a flotei 50% – 50%. La sfârşitul lui…
How to Stop Missing Deadlines? Follow our Facebook Page and Twitter !-Jobs, internships, scholarships, Conferences, Trainings are published every day!