APPLY FOR THIS OPPORTUNITY! Or, know someone who would be a perfect fit? Let them know! Share / Like / Tag a friend in a post or comment! To complete application process efficiently and successfully, you must read the Application Instructions carefully before/during application process.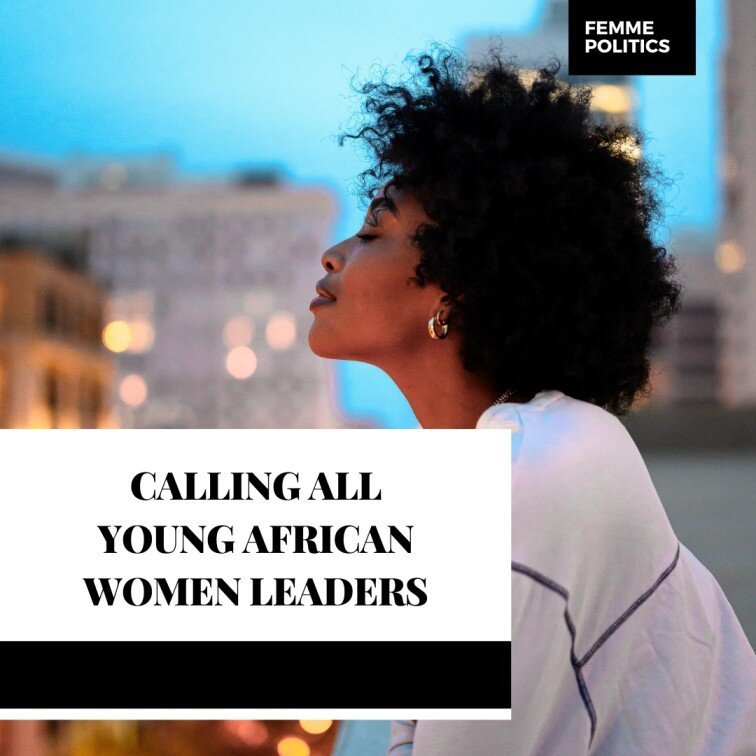 Deadline: September 25, 2020
The Femme Politics Incubator Program is a collaborative program designed to help young African women leaders succeed. Together with our partners, Femme Politics accelerates the growth and development of young African women leaders by funding and supporting the activities of African women breaking new grounds in business, the non-profit sector and/or politics.
Objectives
Training and Mentorship: To help young African women leaders develop world class solutions, organisations and policies.
Social Impact: To contribute to the growth of young women leaders on the continent.
Gender Equality: To promote gender equality on the continent.
Benefits
Accepted cohorts will have access to the following benefits:
Access to Funding: Grants will be provided as needed to fund the activities of participants accepted into the program.
Access to Professional Services: Professional services from an assigned professional or organisation to help provide specialised services, including branding, public relations, campaign management
Access to Advisory Services: Advisory and mentorship from an assigned experienced entrepreneur, leader or social impact specialist to help provide in-depth and personalised advice.
Eligibility
African women aged 18-29 living in Africa or in the diaspora
Working in an area of business/non-profit/politics typically underrepresented by women
Application
Click here to apply.
For more information please open this link
https://femmepolitics.org/blog/femme-politics-incubator-program-call-for-applications?fbclid=IwAR3Iv_8rFEp8bWS_wlWdPALOVnfGP1Fr9uBAZLctSyTEEu2GIj-X2VunUbI
How to Stop Missing Deadlines? Follow our Facebook Page and Twitter !-Jobs, internships, scholarships, Conferences, Trainings are published every day!