APPLY FOR THIS OPPORTUNITY! Or, know someone who would be a perfect fit? Let them know! Share / Like / Tag a friend in a post or comment! To complete application process efficiently and successfully, you must read the Application Instructions carefully before/during application process.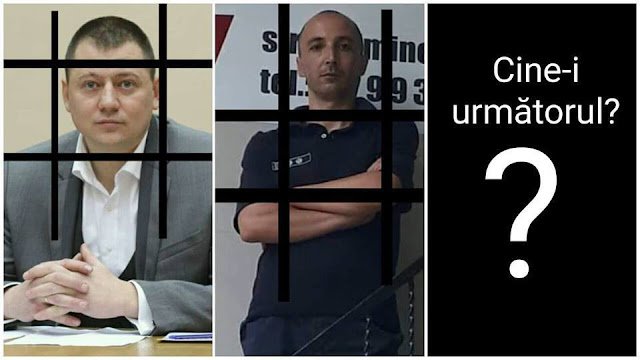 Prieteni,cu parere de rau stiti ca sculele lui Plahotniuc mi-au inscenat un articol fals.Deci au gasit de cuviinta sa-mi mai prelungeasca inca pe 20 zile arestul.
Transmit celor de la Platforma DA,Diasporei,prietenilor mei,ma adresez celor cu care am stat in anul 2015 in PMAN,sa facetideclaratie,demersuri la organele interne si externe,ambasadelor,consulatelor presa,etc..
-Daca voi nu ma veti scoate de aici,atunci nu ma mai scoate nimeni.Este dosar politic facut la comanda si cusut cu ata alba.
Toate probele sunt falsificate.Intr-o tara unde se fura un miliard si nu se gasesc probe,si unde un primar ales de societate nu este acceptat si nu este validat mandatul di unde se incalca drepturile fiecarui cetatean din aceasta tara corupta,se intelege ca este un stat capturat si Plahotniuc,Jizdan,Garstea,Slivinschi,si mai ales scula lor GHERASIMOV ,NE FABRICA LA TOTI SOARTA.
Doar este chestiune de timp pentru fiecare din noi.
Totul este o înscenare pusa la cale de Jizdan incepind de pe data de 15 iunie cand am facut livu cu deconspirarea schemelor de contrabandă cu tigari.
Înscenările au fost începînd cu ;
1)Spargerea contului meu de Facebook si cutiei postale.
2)Marturiile mincinoase a celor 3 fete care au facut video si publicate pe canalele lui Plahotniuc.Alta a fost ca in cateva rînduri am fost chemat de o doamna/domnisoara dintr-o familie vulnerabila ca sa-mi insceneze alt viol.Nici asta nu le-a mers.
3)Au intrat in scara blocului si mi-au scris pe toti peretii cuvinte înjositoare.
4)M-au numit agentul Moscovei
5)M-au batut intr-o parcare din Ungheni.
Deci toate astea au făcut ca sa-mi închidă gura.
Deci un lucru va rog,nu va lăsați intimidați,manipulați de acesti criminali.
Luptati,nu cedati.
How to Stop Missing Deadlines? Follow our Facebook Page and Twitter !-Jobs, internships, scholarships, Conferences, Trainings are published every day!