APPLY FOR THIS OPPORTUNITY! Or, know someone who would be a perfect fit? Let them know! Share / Like / Tag a friend in a post or comment! To complete application process efficiently and successfully, you must read the Application Instructions carefully before/during application process.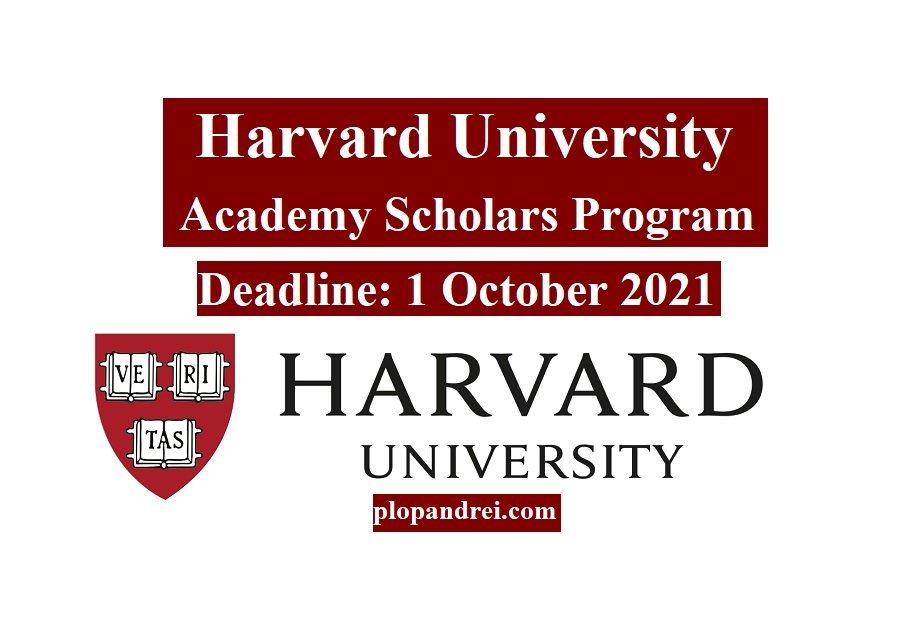 2021-22 Harvard Academy for International and Area Studies Postdoctoral Fellowship
Description:
The Academy Scholars Program identifies and supports outstanding scholars at the start of their careers whose work combines disciplinary excellence in the social sciences (including law) with a command of the language and history or culture of countries or regions outside of the United States or Canada. Their scholarship may elucidate domestic, comparative, or transnational issues, past or present.Before Applying…
All uploaded materials – your Cover Letter, Curriculum Vitae (CV), Research Proposal, and PhD Program Transcript – must be uploaded in PDF format.
The completed application must include 3 Letters of Recommendation submitted by the October 1st deadline.
You will request Letters of Recommendation using the REQUEST button on the DASHBOARD.  The DASHBOARD will first appear and be your homepage once you establish an account and begin an application. Recommenders will receive an email asking them to upload their letter in PDF format on this website.  You will receive an email notification and the DASHBOARD will indicate when The Harvard Academy has received your letters.
The complete application will include an unofficial PDF version of your PhD Program Transcript uploaded through the DASHBOARD.
If you are selected in the top 30, we will ask you to have your University mail an official/validated copy of your PhD Program Transcript to The Harvard Academy.
Internet Browsers: Be sure to use the most current version of your browser.  The preferred browser is Chrome.
The application process does not need to be completed all at once. To save an incomplete application, click SAVE before exiting. To return to work on your application another time, enter your Login ID (email address) and password, then click CONTINUE WITH APPLICATION.
Submit your application by clicking on the FINAL REVIEW AND SUBMIT button at the top of the DASHBOARD.  Your online application must be submitted by the October 1st deadline.
We encourage you to submit your application as soon as possible to avoid potential overload and website delays on October 1st.
Getting Started…
Click the "Apply" or "LOGIN" link (top right, beneath the application deadline information). You will need to create an account and log in to begin.
How to Stop Missing Deadlines? Please Follow our Telegram channel https://t.me/PlopAndreiCom ( @plopandreicom)
For more information please open this link
Apply Here
Begin Accepting Applications Date:
6/01/2021
Deadline Date (EST Time Zone):
10/01/2021 11:59 PM
How to Stop Missing Deadlines? Follow our Facebook Page and Twitter !-Jobs, internships, scholarships, Conferences, Trainings are published every day!