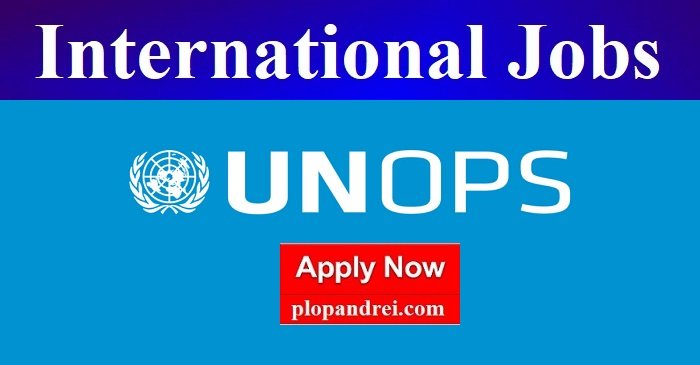 HR Intern -Data analytics & tools (Re-advertisement)
Job categories
Human Resources
Vacancy code
VA/2023/B0005/25563
Department/office
OP, SSC, IPAS
Duty station
Copenhagen, Denmark
Application period
28-Feb-2023 to 14-Mar-2023
Applications to vacancies must be received before midnight Copenhagen time (CET) on the closing date of the announcement.
Please note that UNOPS will at no stage of the recruitment process request candidates to make payments of any kind.
UNOPS – an operational arm of the United Nations – supports the achievement of the Sustainable Development Goals (SDGs) by successfully implementing its partners' peacebuilding, humanitarian, and development projects around the world. Our mission is to help people build better lives and countries achieve peace and sustainable development.
UNOPS areas of expertise cover infrastructure, procurement, project management, financial management, and human resources.
Working with us

We are proud of our people. With a wealth of knowledge and skills in various disciplines – engineering, finance, human resources, ICT, leadership, project management, procurement, and more – they help tackle some of the biggest challenges of our time. Their work around the world supports progress toward the Sustainable Development Goals (SDGs).
At UNOPS, we offer a range of short- and long-term opportunities in various environments and duty stations – from Denmark and Kenya to Mexico, Switzerland, Myanmar, Senegal, Uganda, and many more.
Diversity

With over 5,000 UNOPS personnel and approximately 7,400 personnel recruited on behalf of our partners, spread across 80 countries, our workforce represents a range of nationalities and cultures. We promote a balanced and diverse labor force — a strength that helps us better understand and address our partners' needs. We continually strive to maintain our gender-balanced workplace. We encourage qualified underrepresented groups as per UNOPS Gender, Diversity, and Inclusion Strategy to apply for our vacancies.
Work life harmonization

UNOPS values its people and recognizes the importance of balancing professional and personal demands.
Based in Copenhagen, Denmark, the UNOPS Integrated Practice Advice and Support (…
We seek a motivated and passionate individual with a background in data analysis…
Treats all individuals with respect; responds sensitively to differences and enc…
Education:  Completion of secondary / high school or equivalent i…
Contract type: Intern Contract level: Intern Contract duration: 6 months
Please note that the closing date is midnight Copenhagen time. Applications …
For more information please open this link
Apply Here
https://jobs.unops.org/Pages/ViewVacancy/VADetails.aspx?id=25563#4