APPLY FOR THIS OPPORTUNITY! Or, know someone who would be a perfect fit? Let them know! Share / Like / Tag a friend in a post or comment! To complete application process efficiently and successfully, you must read the Application Instructions carefully before/during application process.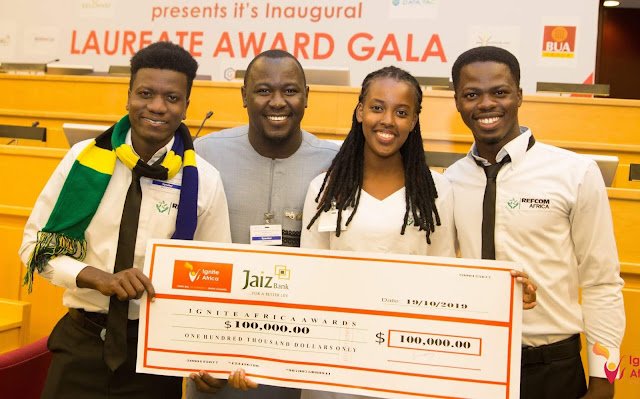 BIG BOLD IDEAS
Ignite Africa identifies today's most creative solution makers
Ignite Africa nurtures the untapped African talent
Ignite Africa accelerates the African youth potential for social transformatio
HOW WOULD YOU TRANSFORM AFRICA?
Join the first Pan-African platform and create your for-good-for-profit enterprise.
Solve one of the most pressuring challenges and get 100,000 USD in seed capital.
IMPACT JOURNEY
Register your team
Get support and make it visible
Get selected to compete in one of our seven semi-finals!
WIN A DIRECT PASS FOR THE ACCELERATOR AND FELLOWSHIP PROGRAM
Live the Ignite 2-months experience in one of the most important hubs for social entrepreneurship in Africa
Want to change our beloved Africa with us? The road to becoming an Ignite Africa Fellow is a one year-long journey, and the process is designed to be as inclusive, constructive, and engaging as possible. Be sure to also visit our Apply page.
What is the Ignite Africa Challenge?
IGNITE AFRICA Challenge is a platform centered on unveiling youth talent across our continent for solving the most pressure problems through high impact social entrepreneurship.
We created this platform for inspiring youth across the continent to think about innovative solutions, through a systemic thinking, to social impact challenges that limits Africa's growth. We support the creation of social ventures that address social challenges, creating value and opportunities for young entrepreneurs and the people targeted by their projects.
Ignite Africa Challenge 2020: Solve one of the most pressuring challenges and get 100,000 USD in seed capital.
plopandrew.blogspot.com
How to Stop Missing Deadlines? Follow our Facebook Page and Twitter !-Jobs, internships, scholarships, Conferences, Trainings are published every day!