APPLY FOR THIS OPPORTUNITY! Or, know someone who would be a perfect fit? Let them know! Share / Like / Tag a friend in a post or comment! To complete application process efficiently and successfully, you must read the Application Instructions carefully before/during application process.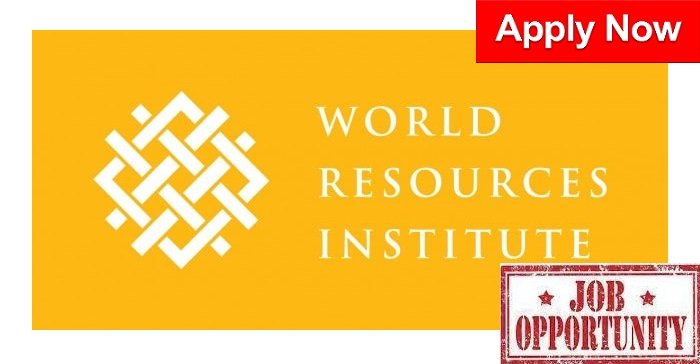 Job Summary:

As the International Cooperation Associate, you will work in WRI's Global Development Department and support the Government Relations Team in managing strategic partnerships, resource mobilization efforts, and donor stewardship activities with key government partners in Europe. In this position, you will work under the direct supervision of the Director for International Cooperation.
You will keep track of major (project) funding vehicles these partners have initiated and help coordinate WRI submissions to the latter when relevant. Your other task will be to conduct research on their policy and funding priorities, identify possible synergies with WRI's program goals and country strategies, draft strategic briefs and presentations for the Director.
Job Responsibilities:

Manage WRI's strategic relations with existing European government partners (40%)
Support and coordinate the execution of donor stewardship and business development plans with 3 to 4 European government partners
Identify synergies amongst agencies' funding priorities and WRI's program goals, country strategies, and signature initiatives
Ensure timely follow-up with donor requests, solicit staff inputs on proposals, review materials, ensuring all required documents are submitted
Prepare leadership-level meetings with these partners (e.g., briefings, PowerPoint presentations ) with a view to enhancing relationship-building efforts
Prepare and update institutional donor profiles and other intelligence materials.
Conduct partner research and prospecting (30%)
Support the team's business development efforts with prospective European government partners
Conduct research on their policy and funding priorities, identify possible synergies with WRI's program goals and country strategies, draft strategic briefs and presentations for the Director
Prepare leadership-level meetings and other engagement activities with prospective partners
Review large proposals, in collaboration with relevant WRI program staff
Prepare and update institutional donor profiles and other intelligence materials
Enter, track, and update prospects and related information (meeting notes, etc.) in Salesforce.
Monitor and coordinate fundraising efforts across the Institute (30%)
Monitor and coordinate WRI programs' strategic engagement with selected European government partners and prospects
Track ongoing touchpoints with existing and prospective government partners and update and maintain partner information and contacts in Salesforce
Provide fundraising and engagement advice to WRI's International Offices, Programs and Centers as needed
Ensure adherence to WRI's fundraising policies and procedures, including centrally managed donors and the large proposal review process
Track funding prospect pipelines with selected European government partners and help prepare
Quarterly Pipeline Review reports, in coordination with other team members.
Job Qualifications:
Masters' degree in a relevant discipline, knowledge of international climate, environment, and international development policy issues preferred
Minimum of 5 years of relevant work experience, preferably in a resource mobilization function in a global think-tank, other non-for-profit organization, international research institute or multilateral institution
Prior experience working with European government agencies and familiarity with fundraising processes required
Strong analytical and writing skills: ability to conduct research independently, translate technical information into plain language and develop proposals for varying audiences
Strong interpersonal and oral communication skills: ability to liaise effectively with a wide range of governmental stakeholders
Strong organizational skills: ability to set priorities, manage your time effectively and help drive projects to completion
Working knowledge of Microsoft Office 365, SharePoint, and CRM systems (Salesforce experience preferred)
Genuine team spirit and experience working with multicultural teams
Comfortable working in a fast-paced, deadline-oriented environment, with staff located across multiple time zones
English fluency required; mastery of additional European languages (e.g., German, French) would be a plus.
How to Apply:

Please submit a resume with cover letter. Resume and cover letter must be submitted in English to be considered. Applicants must apply through the WRI Careers portal to be considered.
Deadline for applications: 27 January 2022.
Program Overview:

The Global Development Team is broken into four key philanthropic sectors (Corporate Relations, Government, Foundations, and Individuals) that are managed by sector experts that provide strategic advice and a critical coordination function across the matrix. WRI Global's fundraising model is decentralized by design. This is because donors want to hear from the technical experts themselves, who actively fundraise on behalf of their respective Programs and Centers.
The Development team provides the institute with strategic support, which includes:
Set and track institutional fundraising strategy
Coordinate fundraising approaches across WRI's network
Set key donor engagement strategies
Raise unrestricted and core funding
Help programs, centers, and international offices with priority fundraising needs
Process all gifts to the institute and manages donor acknowledgement
WRI Overview:

World Resources Institute (WRI) is an independent, nonprofit global research organization that turns big ideas into action at the nexus of environment, economic opportunity, and human well-being. We are working to address seven critical challenges that the world must overcome this decade in order to secure a sustainable future for people and the planet: climate change, energy, food, forests, water, sustainable cities, and the ocean.
We are passionate. We value our diversity of interests, skills, and backgrounds. We have a flexible work environment. And we share a common goal to catalyze change that will improve the lives of people. Our shared ideals are at the core of our approach. They include: integrity, innovation, urgency, independence, and respect.
The foundation of our work is delivering high-quality research, data, maps, and analysis to solve the world's greatest environment and international development challenges and improve people's lives. We work with leaders in government, business, and civil society to drive ambitious action and create change on the ground. Equally important, we bring together partners to develop breakthrough ideas and scale-up solutions for far-reaching, enduring impact.
We have been growing rapidly: our staff has doubled in size over the past 5 years, and our operating budget is now $150 million. Founded in 1982, WRI has a global staff of 1,000+ people with work spanning 60 countries. We have offices in Africa, Brazil, China, Europe, India, Indonesia, Mexico, and the United States, as well as a growing presence in other countries and regions.
WRI is committed to advancing gender and social equity for human well-being in our mission and applies this principle to our organizational and programmatic practices.
For more information please open this link
Apply Here
How to Stop Missing Deadlines? Follow our Facebook Page and Twitter !-Jobs, internships, scholarships, Conferences, Trainings are published every day!