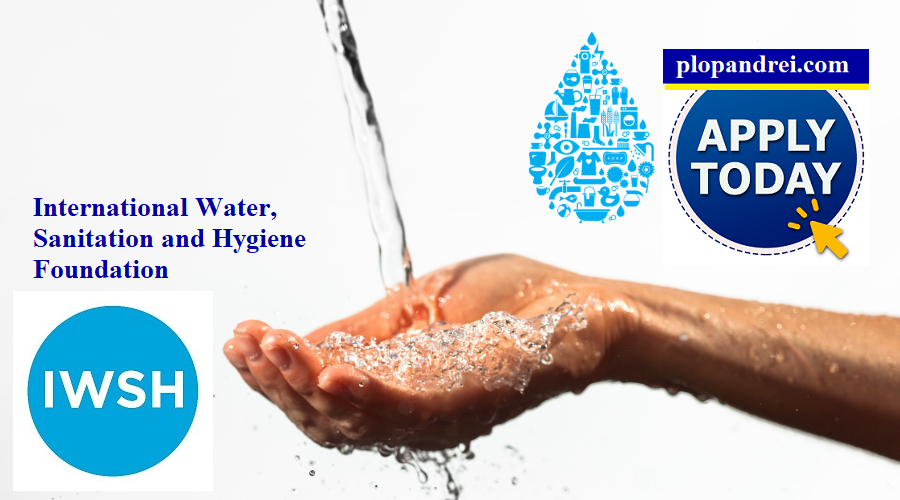 ESSAY TOPIC
The 2021 Topic is "What can IWSH do to raise awareness for those who lack access to running water, sanitation?"
PURPOSE
To acquaint the uninitiated with the crucial importance the plumbing industry plays in our everyday lives. To introduce students to the global impact of IWSH projects.

ELIGIBILITY REQUIREMENTS
Students must provide a copy of their current full-time schedule, school transcripts, or acceptance letter with their submission.
Must be a current high school senior; or enrolled or accepted as a full-time (12 credit hours) student in an accredited technical school, community college, trade school, four-year accredited college or university, or an apprentice program.
International students are eligible. Please submit proper school documentation with the essay.

GENERAL RULES AND REQUIREMENTSANY SUBMISSION THAT IS MISSING SOME OR ALL OF THE REQUIREMENTS WILL BE DISQUALIFIED.
The deadline for essay submissions is 11:59pm (PT) on April 30, 2021. Late submissions will not be accepted.
Each submission must include a cover page containing the student's name, address, phone number, and email. We must be able to contact you, if we have any questions or comments regarding your entry.
Essays must be written on the topic noted above, and must be an original essay.
One essay per student.
Essays should be no fewer than 800 words and no more than 1,600 words. The essay cover page, added footnotes, references or citation page does not contribute to the word count.
Entries must be typed, double-spaced, in 12-point Times New Roman or an equivalent font with a one-inch margin on all sides of the page. Standards of content and style from MLA Handbook for Writers of Research Papers, 8th ed., will be expected for:
a. Documentation of sources in the text of your essay;
b. The format of the list of works cited;
c. Margins and indentation; and,
d. Bibliography.
Essays MUST be submitted in Microsoft Word (.doc or .docx) format. Essays submitted in any other format will not be considered.
Essays must be submitted via email to essay@iwsh.org; via fax to 909-472-4241; or USPS to:
International Water, Sanitation and Hygiene Foundation
Attn: Leticia Gallegos, Essay Contest
4755 E. Philadelphia Street
Ontario, CA 91761
ANY SUBMISSION THAT IS MISSING SOME OR ALL OF THE REQUIREMENTS WILL BE DISQUALIFIED.

All submissions become the property of IWSH. The winners' essays will be posted on the IWSH website and published in the Official Magazine.
Please email questions to essay@iwsh.org.
PRIZESThe Sandra Imprescia Essay Scholarship Committee will review essays to determine the top three. IWSH's Board of Trustees will select and announce essay contest winners by August 31, 2021. Prizes will be awarded as follows:
First Place – one winner
$1,000
Publication of essay in Official and at IWSH web site
One year IAPMO student membership
Second Place – one winner
$750
Publication of essay in Official and at IWSH web site
Third Place – one winner
$500
Publication of essay in Official and at IWSH web site
For more information please open this link
https://www.iwsh.org/hidden/iwsh-essay-scholarship-contest/