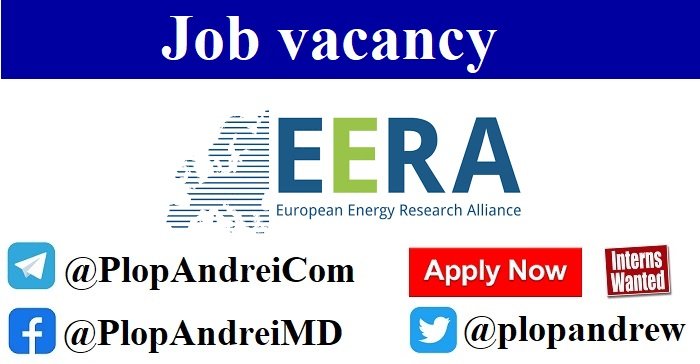 EERA is looking for one officer to become part of the Secretariat and support its Communications and Policy activities. Read the full job description here.
Please send your CV and a short motivation letter – no more than 1 page – stating how this role matches your professional profile. As a subject of the email, please explicitly include the sentence "Communications and Policy Officer vacancy". Both documents should be in English and in PDF format. They should be sent to the attention of Ms Rosita Zilli at r.zilli@eera-set.eu by 7th February 2023 EOB.
Communications & Policy Internship
EERA is looking for one Intern in support of Communications and Policy activities to be part of the Secretariat. The internship is paid under the framework of the "Convention d'immersion professionnelle" (a professional integration agreement under Belgian Law) and is planned for a period of six months. Please send your CV and a short motivation letter – no more than 1 page by the 30th of January, 12:00 CET. Find all information here
---
If you are interested in possible future opportunities at the EERA Secretariat in Brussels, please send your CV to secretariat@eera-set.eu.
Don't forget to follow us on Twitter or LinkedIn for any updates – and/or subscribe to our newsletter!
And you might check with our EERA Joint Programmes for further opportunities.
EERA Members
To apply for Members' open positions, please refer to the link provided in the text and do not contact directly the EERA Secretariat. We do not have any responsibility over members' openings and applicants need to liaise directly with the specific EERA members.
For more information please open this link
Apply Here
https://www.eera-set.eu/vacancies.html