APPLY FOR THIS OPPORTUNITY! Or, know someone who would be a perfect fit? Let them know! Share / Like / Tag a friend in a post or comment! To complete application process efficiently and successfully, you must read the Application Instructions carefully before/during application process.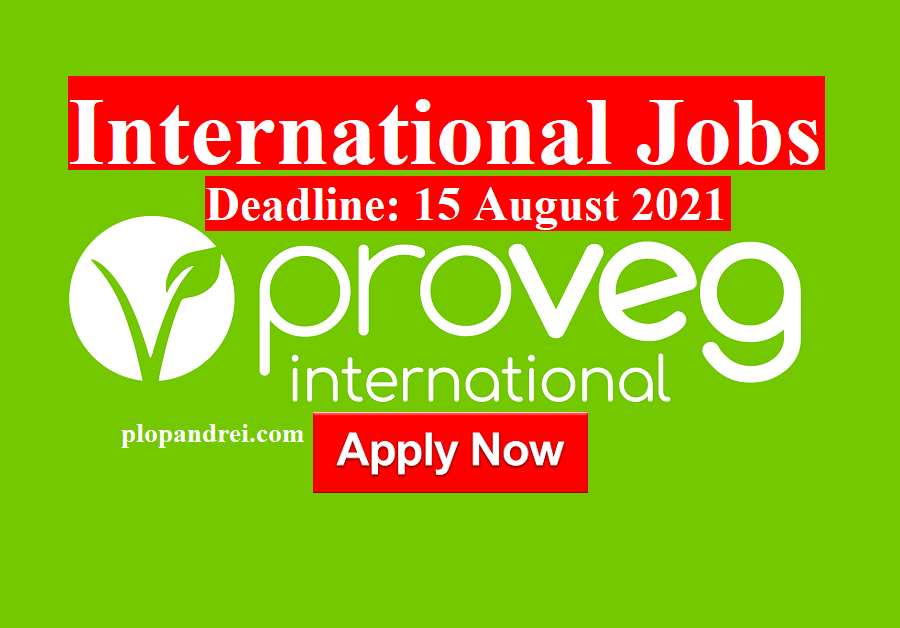 Senior Communications Manager (m/f/d)
Permanent employee, Full-time · Remote
---
ROLE SUMMARY
We are looking for a talented communicator with an outgoing, positive, and professional attitude. The successful candidate will be responsible for the dissemination and communication of the Smart Protein Project's outcome and raise awareness of the benefits of alternative-protein ingredients and products among the food industry, agriculture, and policy makers. They will also lead and coordinate the International Food Industry & Retail team's marketing and communication efforts, including the New Food Hub content portal promotion and PR, email & social media activities.
JOB DETAILS
Department: International Food Industry & Retail (FIR)
Location: Remote (ideally in Poland, Netherlands, UK, South Africa, US (preferably the East Coast) or Germany)
Working hours: 40 hours a week
Reports to: International Head of Food Industry & Retail
RESPONSIBILITIES
Smart Protein Project
Develop, implement, and continuously improve the communications plan for the Smart Protein Project.
Support the widest diffusion of the project's results and lay the foundations for the commercialisation of final products.
Gather, produce, and disseminate information about the project's objectives, approaches, and results, primarily targeted at opinion leaders, educators, and other multipliers, including regulators, consumer/trade/science/media/health professionals, food-and-drink industry associations (including SMEs), consumer organisations, the scientific community, as well as the general public.
Facilitate collaboration and information exchange between different organisations involved in the debate on future protein sources.
Foster an active and dynamic information network among consortium members and stakeholders.
Plan and coordinate the annual stakeholder advisory board meetings as well as the final conference.
Manage communication channels, including website, social media, email newsletters, press releases, and media outreach.
Oversee and coordinate the creation of all online, print, and video materials for the Smart Protein Project.
Act as liaison and build strong connections with relevant outlets and media.
Summarise key findings and results, delivering clear and consistent content, including editing, copywriting, and proofreading.
Implement and adhere to the set deliverables as well as a monitoring/reporting scheme (performance measurement).
 ProVeg B2B Communication
Support and coordinate ProVeg Food Industry & Retail communications and corporate engagement campaigning activities.
Newsletters:

Plan, create, send and analyse the Food Industry & Retail (FIR) newsletter
Stay up-to-date with the Food Industry news by doing regular news screening for the Plant-based Sector News Highlights newsletter (monthly)

Social Media:

Plan, create, send and analyse LinkedIn B2B content in the ProVeg International company page
Supporting LinkedIn paid ad campaigns (events & content)

PR:

Support B2B PR activities by replying to media requests and creating ProVeg content to be published in external publications

Website:

Support new B2B website content implementation
New Food Hub planning and coordination
New Food Hub content distribution & performance analysis & reporting

Internal:

Support and foster cross-departments and cross-countries communication, providing international content to newsletters and website content (blog, interviews, main updates…)
Support and align with the International communication department
QUALIFICATIONS
Required
Relevant degree in communications, marketing, international relations, journalism, or other relevant fields.
Proven experience, with a minimum of four years of working in communications or relevant field.
A successful track record in professional communications, campaigning, and developing and realising strategic aims across a range of communications channels.
Good organisational and project-management skills.
Exceptional (level C2 or native) verbal and written communication skills in English.
Self-starter with a curious nature and a drive to continuously improve.
A positive, proactive, and enthusiastic work attitude.
Excellent interpersonal skills, including a confident demeanour.
The successful applicant will be a pragmatic go-getter who is flexible and loves taking on challenges in a fast-paced working environment.
The ability to work well under pressure and manage time effectively.
Willingness to take on additional tasks as and when they arise.
Preferred
Experience with EU projects.
Experienced in working with digital communication tools.
Knowledge of innovations in food, as well as an understanding of the global food sector.
BENEFITS OF WORKING WITH US
A strong organisational focus on personal development and a designated training budget.
Flexible working hours.
Become part of a great team and work with us to create a world in which everyone chooses delicious and healthy food that is good for all people, animals, and our planet.
WHEN?
Application deadline: 15th August 2021
Interviews: middle-to-end August 2021
Start: September (please specify availability)
FURTHER INFORMATION
Please send us your application documents (including cover letter, curriculum vitae, and references) using the application form.
The next steps in the application process include:
A general online assessment
A first interview with HR
Job-specific online trial assignments
An online interview with the Head of International Food Industry & Retail
ABOUT US
ProVeg is an international food awareness organisation working to transform the global food system by replacing conventional animal products with plant-based and cultivated alternatives. ProVeg works with companies, governments, public institutions, medical professionals, the media, and the public to help the world transition to a society and economy that are less dependent on animal agriculture and more sustainable for humans, animals, and our planet.
We base our strategy on empirically-based evidence whenever possible. We seek to stay abreast of the latest research to inform our strategic considerations and outreach materials. We evaluate all of our programs to make sure we are allocating our resources in the best way to reach our goal.
ProVeg fosters a culture in which challenges become opportunities to learn and thrive. Because changing the global food system is a huge undertaking, we are looking for new team members who are pragmatic and professional and who are willing to step out of their comfort zone when needed. Critical problem-solving skills, team spirit, and creativity are all vital to accomplishing our ambitious goals.
DEI (diversity, equity, inclusion) Statement
ProVeg is committed to assessing applicants equitably, regardless of race, religion, colour, sex, age, national origin or ancestry, refugee background, genetic information, neurodiversity, disability, marital status, parental status, pregnancy, sexual orientation, HIV status, gender identity, or gender expression. People of colour, women, people with disabilities, people from LGBTQIA+ communities, elderly people, refugees and people living with HIV are strongly encouraged to apply.
For more information please open this link
How to Stop Missing Deadlines? Follow our Facebook Page and Twitter !-Jobs, internships, scholarships, Conferences, Trainings are published every day!