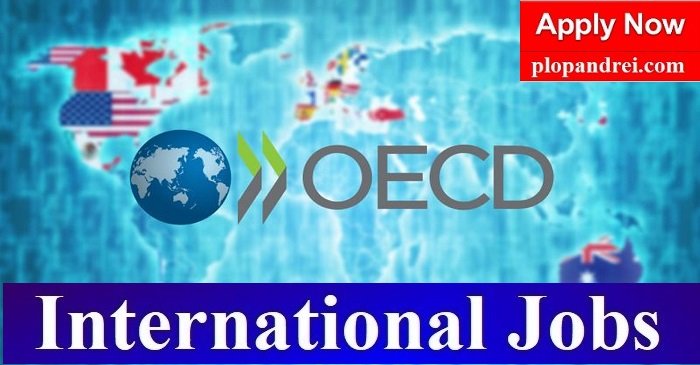 Young Associate 2023-2025 – Sahel and West Africa Club (
Job Number:
 15976)
Application Closing Date
: 19-02-2023, 2:59:00 PM
The Organisation for Economic Co-operation and Development (OECD) is an international organisation comprised of 38 member countries, that works to build better policies for better lives. Our mission is to promote policies that will improve the economic and social well-being of people around the world.  Together with governments, policy makers and citizens, we work on establishing evidence-based international standards, and finding solutions to a range of social, economic and environmental challenges. From improving economic performance and creating jobs to fostering strong education and fighting international tax evasion, we provide a unique forum and knowledge hub for data and analysis, exchange of experiences, best-practice sharing, and advice on public policies and international standard-setting.
The Sahel and West Africa Club (SWAC/OECD) is an international platform for policy dialogue and analysis, devoted to building effective regional policies to improve living conditions in West Africa. Created in 1976, it is the only international entity entirely dedicated to regional co-operation in Africa. SWAC/OECD facilitates co-ordination and conducts independent analysis, which it uses to devise guidelines and policy tools for Members and stakeholders across a range of themes, notably food security, food systems, cities, territories and environment.
The Management & Partnerships Unit (M&P) is a strategic operational unit which focuses on nurturing existing relationships with SWAC members and partners, as well as identifying and developing new ones. The Unit produces tools (monitoring and evaluation framework, country notes etc.) that allow the thematic programmes to integrate Member and partner priorities into the outputs of the Directorate from the earliest possible phase. The Unit also oversees the day-to-day operations of the Directorate.
Role
The Young Associate will report to the Head of the Management & Partnerships Unit, conducting analyses, creating/updating tools and developing networks with SWAC members and partners. The role will demand that the YA takes a proactive and creative approach towards liaising directly with stakeholders and developing products that will allow them to digest SWAC's analytical work.
Main Responsibilities
Background research on SWAC Members and Partners, developing and updating country files in order to identify the priorities of stakeholders and directly influence outputs.
Use the research and existing SWAC outputs to develop digestable products to increase the impact of SWAC work, by making the information more accessible to our Members and partners.
Tracking relevant regional policy changes and trends that affect West Africa, notably in the areas of food security, urbanisation, security and climate change.
Manage the monitoring and evaluation framework calendar, including the preparation of quantative surveys and qualitative interviews with stakeholders.
Contribute to drafting sections of requests for information from Members or the Office of the Secretary General.
Support events of all formats organised by the Sahel and West Africa Club in Paris and in the West African region, contributing to agenda development and management of guests/speakers.
Ideal Candidate Profile
Academic Background
Undergraduate degree in international development, international relations, public policy, political science or a related discipline (graduation date between 1 January 2022 and 1 September 2023). Applications from candidates who already hold or are enrolled in a Master's, PhD, or equivalent degree will not be considered.
Coursework in at least two of the following areas is required: economics, development, international relations, public policy, governance, political science.
Skills
Excellent written and oral communication skills, as well as strong analytical abilities.
Ability to succinctly summarise large publications, distilling key policy messages to make them digestable for users.
Creativity, intellectual curiosity, willingness to learn, interest in inter-disciplinary approaches, self-organisation.
Knowledge and understanding of monitoring and evaluation practicies and theory would be an asset.
Languages
Fluency in one of the two OECD official languages (English and French) and a knowledge of, or willingness to learn, the other.
Core Competencies
For this role, the following competencies would be particularly important: Achievement focus, Analytical thinking, Drafting skills, Flexible thinking, Managing resources, Teamwork and Team leadership, Diplomatic sensitivity, Strategic networking and Strategic thinking.
Please refer to the level 1 indicators of the OECD Core Competencies.
Contract Duration
Two-year fixed term appointment
Starting Date
September 2023
Before applying, we encourage you to check your eligibility by answering a few short questions here.
Monthly base salary is 3 873.50, exempt of French income tax, plus allowances based on eligibility.
Click here to learn more about what we offer and why the OECD is a great place to work.
Click here to browse our People Management Guidebook and learn more about all aspects relating to people at the OECD, our workplace environment and many other policies supporting staff in their daily life.
The OECD is an equal opportunity employer and welcomes the applications of all qualified candidates who are nationals of OECD member countries, irrespective of their racial or ethnic origin, opinions or beliefs, gender, sexual orientation, health or disabilities. Applications from candidates who are not OECD Member country nationals will not be considered.
The OECD promotes an optimal use of resources in order to improve its efficiency and effectiveness. Staff members are encouraged to actively contribute to this goal.
For more information please open this link
Apply Here
https://oecd.taleo.net/careersection/ext/jobdetail.ftl?job=156183