APPLY FOR THIS OPPORTUNITY! Or, know someone who would be a perfect fit? Let them know! Share / Like / Tag a friend in a post or comment! To complete application process efficiently and successfully, you must read the Application Instructions carefully before/during application process.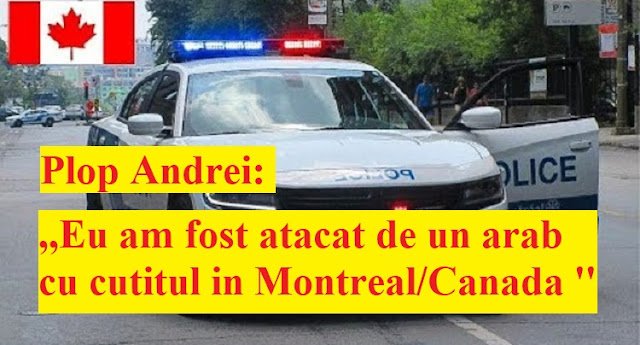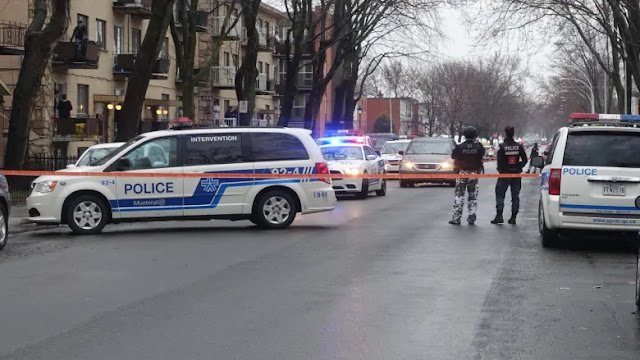 Vineri, 30 noiembrie 2018
Am făcut niște cumpărături la Walmart, (6700 Chemin de la Côte-des-Neiges, Montréal, QC H3S 2B2) după care am urcat în 435 Express STM, în spatele autocarului/mașină ( în Romania se zice mașină) au început să se bată doi arabi cu un chinez! Autocarul/mașina a oprit în fața Metro-ului Côte-des-Neiges, ceilalți au ieșit toți afară, inclusiv eu! Sunt sub control judiciar aici în Canada pentru evenimentele de pe 7 Aprilie 2009, controlul judiciar este prevăzut ca fiind o măsură preventivă. !

Pe timpul cât se află sub control judiciar, inculpatul trebuie să respecte următoarele obligații:

a) să se prezinte la organul de urmărire penală, la judecătorul de cameră preliminară sau la instanța de judecată ori de câte ori este chemat;

b) să informeze de îndată organul judiciar care a dispus măsura sau în fața căruia se află cauza cu privire la schimbarea locuinței;

c) să se prezinte la organul de poliție desemnat cu supravegherea sa de către organul judiciar care a dispus măsura, conform programului de supraveghere întocmit de organul de poliție sau ori de câte ori este chemat.

– facultativ, organul judiciar care a dispus măsura poate impune inculpatului ca, pe timpul controlului judiciar, să respecte una sau mai multe dintre următoarele obligații:

a) să nu depășească o anumită limită teritorială, fixată de organul judiciar, decât cu încuviințarea prealabilă a acestuia;

b) să nu se deplaseze în locuri anume stabilite de organul judiciar sau să se deplaseze doar în locurile stabilite de acesta.
E destul ca să lovesc un canadian cu o palmă și canadienii mă deportează direct în Moldova, în brațele lui Plaha! Lucru pe care eu îl evit la maxim! Însă chinezul a ieșit din autocar fugind, iar din urma lui fugea arabul cu un cuțit 20-25 cm! Recunosc că primul lucru la ce m-am gândit că arabul era un terorist! Iar prin mulțime strigau: el ( arabul) are un cuțit!!! Văd că se dau toți la o parte și-l văd pe chinez cum fuge lângă mine iar din urma lui doi arabi, dintre care unul cu cuțitul lui enorm! De data asta chiar nu mă interesa controlul judiciar! Și am reacționat imediat! I-am aplicat o lovitură puternică cu piciorul în barba arabului! La care arabul a început să mă atace pe mine cu cuțitul! Cred că a durat nu mai mult de 1-2 minute până când arabul a fost neutralizat! Stăteam deasupra lui și strigam stay down! A venit poliția și i-au arestat pe cei doi arabi! Pe lângă cuțitul cel mare au mai căzut pe jos și alte cuțite mici din buzunarele arabilor! Majoritatea moldovenilor/românilor care se află în USA/Canada pot să vă confirme că aici poliția nu se joacă! Iar dacă veneau cu 5 minute mai repede și vedeau un arab cu cuțitul vă asigur că orice polițist folosea arma pe care o are la dispoziție, iar atunci când un astfel de individ se află printre mulțime cu un cuțit, poliția nu avea altceva de făcut decât ca să-l neutralizeze foarte rapid! Nu pot să zic că era un terorist însă sunt sigur că era un islamist radicalizat!
How to Stop Missing Deadlines? Please Follow our Telegram channel https://t.me/PlopAndreiCom ( @plopandreicom)
După ce au fost arestați tipii respectivi, eu m-am dus la trainingul organizat de Forum Jeunese, care începuse la ora 18:00 iar eu am ajuns cu întârziere de 20 minute din cauza ….! La acest training aveau ca invitați reprezentanți de la ICNUR, iar participanții erau din mai multe țări, de mai multe confesiuni, inclusiv musulmani! Arabul care m-a atacat cu cuțitul și arabii pe care i-am întâlnit la acest trainig sunt total diferiții! Arabii care participau la acest trainig erau deja canadieni, ei au urmat programe de integrare și practic sunt total diferitii! Sunt implicați în foarte multe proiecte caritabile! Ei sunt deja canadieni! Trainingul la care eu am participat a fost o atmosferă destul de plăcută! Mi-au lăsat o impresie foarte bună! Pentru că și canadienii încearcă să afle cât mai multe de la refugiați care sunt problemele lor! Cu ce se confruntă! Concluzia și soluția la care am ajuns noi toți prezenți la această întâlnire este că soluția suntem NOI! Together we are strong!
Sunt de acord ca ar trebui să se acorde o mai mare atenție programelor de integrare prin finanțare! Cum de altfel susțin pe deplin să se acorde și mai multe puteri The Canadian Security Intelligence Service (CSIS) pentru a preveni un 11 septembrie canadian! A plecat din țară după 7 aprilie! Andrei Plop nu a revenit în Republica #Moldova de 8 ani (Video) Forum Jeunesse de Saint-Michel! Thank You for this beautiful workshop!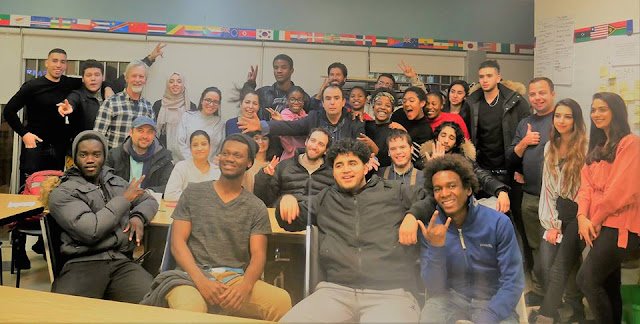 Merci à Dounia et aux jeunes pour ce bel atelier sur les préjugés sur les réfugiés donné par le Haut commissariat des réfugiés
UNHCR Canada
.
Nous avons également rencontré un groupe de jeunes palestiniens qui étudient à Mcgill. Merci à ICAN – International Community Action Network.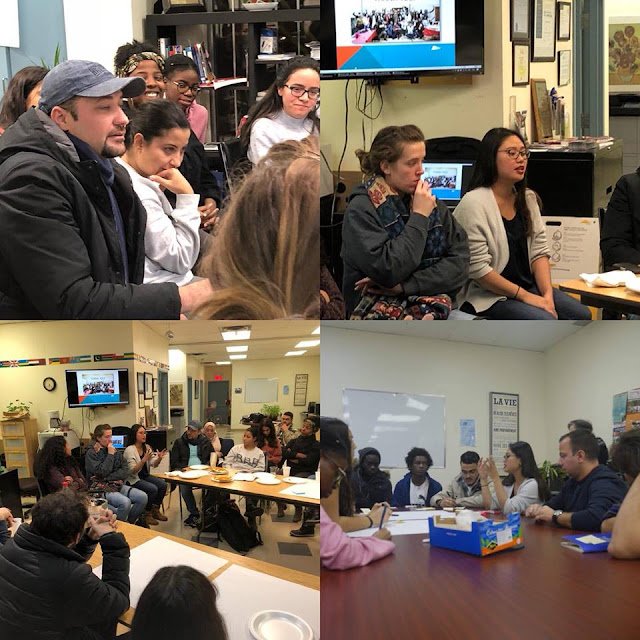 How to Stop Missing Deadlines? Follow our Facebook Page and Twitter !-Jobs, internships, scholarships, Conferences, Trainings are published every day!