APPLY FOR THIS OPPORTUNITY! Or, know someone who would be a perfect fit? Let them know! Share / Like / Tag a friend in a post or comment! To complete application process efficiently and successfully, you must read the Application Instructions carefully before/during application process.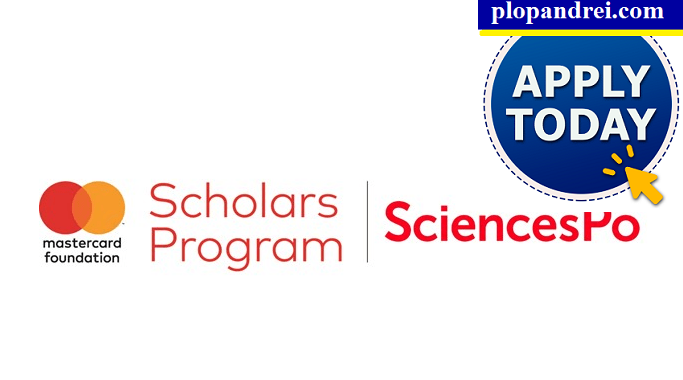 The Mastercard Foundation Scholars Program at Sciences Po aims to support 126 talented African students through their studies and to offer the next generation of leaders a world-class social science education, so they can go on to become changemakers in their home countries.
Over six years (2017 – 2022), the Scholars Program will fund:
2020-2021 DEADLINES
Application deadlines for the Mastercard Foundation Scholarships for the year 2020-21 are:
Master:
Summer School:

Apply for the Scholarship before January 31, 2021
Apply to the Sciences Po Summer School before February 28, 2021
HOW TO APPLY?
Scholarships are awarded in collaboration with a network of partner institutions accepting the terms and conditions of the nomination framework.
More information on the application and selection process:
FINANCIAL AID & CAREER PREPARATION
The scholarships are awarded to students from sub-Saharan African countries with an outstanding academic record and strong leadership potential, but who face financial and other barriers to higher education.
The scholarships are awarded for a period of three years for the Bachelor's degree, two years for the Master's degree and one month for the Summer School. They cover the full cost of tuition fees at Sciences Po and living costs in France during the study period.
As well as funding their studies, Sciences Po will offer scholars a specific suite of resources to ensure they have appropriate academic support and to facilitate their transition from education to employment:
An orientation programme and individualised academic advising throughout their studies at Sciences Po
A mentor programme offered in collaboration with the Africa Division of Sciences Po Alumni
Career guidance and support: an online job platform dedicated to professional opportunities in Africa (internships and first jobs), access to our business incubator and the network of employers and alumni working in Africa, and specific career workshops.
MASTERCARD FOUNDATION
The Mastercard Foundation works with forward-looking organisations to provide greater access to education, training and financial services for economically disadvantaged people, primarily in Africa. As one of the world's largest private foundations, its mission is to advance education and promote financial inclusion in order to forge an inclusive and equitable world. The Foundation is based in Toronto, Canada, and has operated independently of Mastercard International since its inception in 2006.
Sciences Po is the first university in continental Europe to join the Mastercard Foundation Scholars Program. Within this international network, 27 prestigious institutions in Africa, America and Europe are committed to ensuring that all young people, whatever their background, have the same opportunities to get a quality education and fulfil their potential.
CONTACT US
For further information on the Mastercard Foundation Scholars Program at Sciences Po, you can contact our team by email.
FIND OUT MORE
For more information please open this link
https://www.sciencespo.fr/students/en/fees-funding/financial-aid/mastercard-foundation.html
How to Stop Missing Deadlines? Follow our Facebook Page and Twitter !-Jobs, internships, scholarships, Conferences, Trainings are published every day!