APPLY FOR THIS OPPORTUNITY! Or, know someone who would be a perfect fit? Let them know! Share / Like / Tag a friend in a post or comment! To complete application process efficiently and successfully, you must read the Application Instructions carefully before/during application process.
Микрообъект не является классической волной. Весьма поучителен анализ одной  из поныне довольно распространенной ошибки, допускаемой при упрощенном рассмотрении квантовой механики. Продемонстрируем эту ошибку на двух примерах.
Первый пример. Утверждается, что волновые свойства электрона позволяют вывести условие квантования момента, которое в теории Бора постулируется. Этот «вывод» делают следующим образом. Пусть 2rnπ – длина n-ной боровской орбиты. По орбите движется электрон с дебройлевской длиной волны        λn =  = 2πh / pn. Основное предположение состоит в том, что на длине орбиты должно укладываться n-раз длина волны электрона λn. Следовательно,  2rnπ = nλn. Отсюда немедленно получается искомое условие квантования момента:
pnrn = nh.
Второй пример. Утверждается, что волновые свойства электрона позволяют вывести формулу для энергетических уровней в потенциальной яме, если предположить, что различным стационарным состояниям отвечает определенное число полуволн де Бройля, укладывающееся на ширине ямы (по аналогии с числом полуволн, укладывающихся на длине струны, закрепленной на концах). Обозначая через а ширину одномерной прямоугольной потенциальной ямы, записывают а =  nλn / 2, откуда немедленно приходят к искомому результату:
How to Stop Missing Deadlines? Please Follow our Telegram channel https://t.me/PlopAndreiCom ( @plopandreicom)
En = n2π2h2 / 2ma2.
Оба конечных результата правильны, они следуют также из строгой теории. Однако продемонстрированный здесь «вывод» этих результатов надо признать несостоятельным. В обоих случаях допущена одна и та же принципиальная ошибка: в основу положено неверное предположение, будто электрон в потенциальной яме имеет определенную длину волны де Бройля, или, иначе говоря, определенный импульс. Однако, согласно соотношению ΔpxΔx  > h, импульс микрообъекта в связанном состоянии характеризуется неопределенностью Δp  > h / а. Поскольку в приведенных выше примерах          Δp       h / λ        h / a, то следовательно, импульс по порядку величины такой же, как и диктуемая соотношением ΔpxΔx  > h неопределенность импульса. Ясно, что в таких условиях нельзя говорить о каком-то значении импульса электрона (а соответственно, и его дебройлевской длины волны) даже приблизительно.
Приведенные примеры явно демонстрируют преувеличение волнового аспекта. Отождествление находящегося в потенциальной яме электрона с классической волной внутри некоего «резонатора» неправомерно. Образ электронной волны в «резонаторе» есть такое же упрощение, как и образ электрона-шарика, движущегося по классической орбите. Следует знать, что под термином «дебройлевская волна» отнюдь не скрывается какая-то классическая волна. Это всего лишь отражение в наших представлениях факта наличия у микрообъекта волновых свойств.
Plop Andrei/ Lucrarea de master/ – Rolul mass-media în reflectarea conflictelor geopolitice. Studiu de caz: Mass-media în Federaţia Rusă/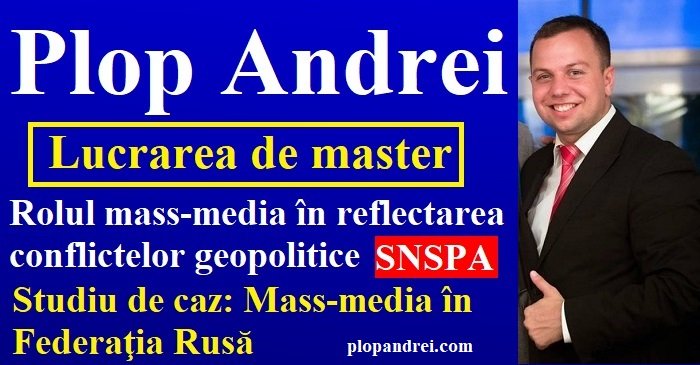 Plop Andrei: Update/ De ce are Moldova de o mobilizare generală și de o armată profesionistă! Maia Sandu este AGENTUL de influență al Kremlinului?!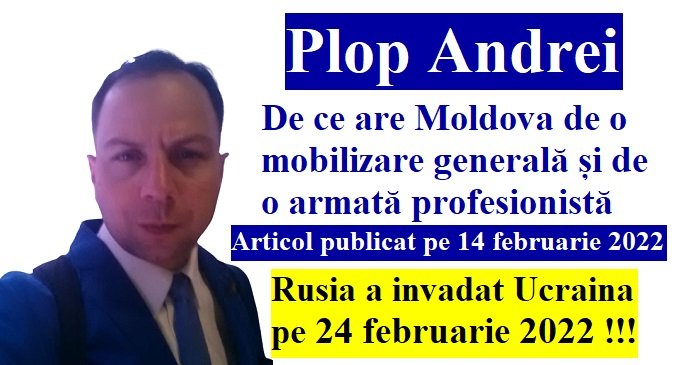 How to Stop Missing Deadlines? Follow our Facebook Page and Twitter !-Jobs, internships, scholarships, Conferences, Trainings are published every day!