APPLY FOR THIS OPPORTUNITY! Or, know someone who would be a perfect fit? Let them know! Share / Like / Tag a friend in a post or comment! To complete application process efficiently and successfully, you must read the Application Instructions carefully before/during application process.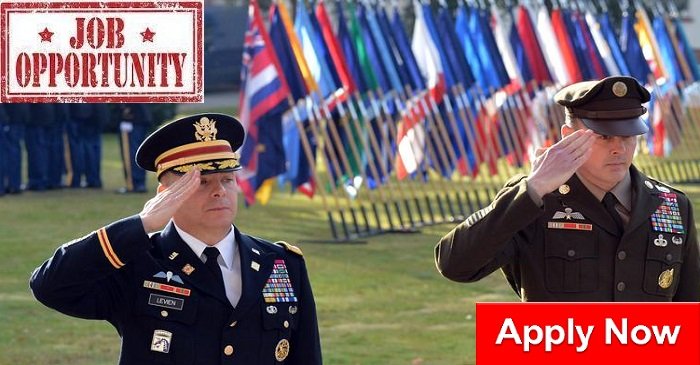 Open & closing dates

 12/10/2021 to 01/04/2022

Salary

$45,000 – $50,000 per year

Pay scale & grade

NF 4

Location

1 vacancy in the following location:

Telework eligible

Yes—as determined by the agency policy.

Travel Required

Occasional travel – You may be expected to travel for this position.

Relocation expenses reimbursed

No

Appointment type

Permanent

Work schedule

Full-time

Service

Competitive

Promotion potential

None

Job family (Series)

Supervisory status

No

Security clearance

Drug test

No

Position sensitivity and risk

Trust determination process

---

Announcement number

O4NAFFC2111320034

Control number

626290200
Summary
This position is located at Stars and Stripes Pacific, Yokota Air Base, Japan.
This position is eligible for the NAF benefits package and leave accrual.
To better expedite the hiring process, we recommend including full contact information (name, address, phone number, email, etc.) for professional and personal references on your resume.
THIS JOB IS OPEN TO
The public

U.S. Citizens, Nationals or those who owe allegiance to the U.S.
Clarification from the agency
US Citizens and Non-Citizens
Duties
Responsible for the copy editing and web page layout of Stars and Stripes publications and content online.
Ensures that all text is free of spelling, grammar and other errors, and that headlines and cutlines accurately reflect the content of the story or photo.
Arranges story or section pages in a graphically attractive manner in keeping with the website layout.
Ensures that material is clearly presented and appropriate for the audience.
Reviews and selects stories, graphics and photos that are staff-produced or from wire services, syndicates or freelance correspondents.
Requirements
Conditions of Employment
Direct Deposit and Social Security Card are required.
Meet qualification, eligibility and background requirements for this position.
A one-year probationary period may be required.
Completed and signed DA Form 3433 is required prior to entrance on duty.
Pursuant to EO 14043, all Federal employees, regardless of duty location or work arrangement, must be fully vaccinated for COVID-19 by Nov. 22, 2021, or before entrance on duty if after Nov. 22, subject to exceptions as required by law.
If selected, the agency will provide information regarding what documentation is needed and how to request any legally required exceptions from this requirement.
Proof of vaccination will be required. To ensure compliance with this mandate, review the vaccination requirements, to include timelines for receiving required doses, at the following: https://www.saferfederalworkforce.gov/faq/vaccinations/
Subject to satisfactory completion of all pre-employment checks in accordance with AR 215-3, para.2 to include a Tier 1 background investigation.
Qualifications
1. Three years of specialized work experience with a commercial news organization directly related to the duties described above.
2. Demonstrated work experience must include 1 year equivalent in complexity and difficulty to the next lower pay band level.
Preferred: 4-year course of study leading to a bachelor's degree and related work experience as described above, OR specialized education or training in web-based, multimedia journalism. Specialized skills related to web design, development and enhancement, such as video or audio editing and HTML coding.
Education
Proof of education is required at the time of application.
This Position contains an educational requirement. Transcripts/Diploma must be submitted before the announcement's closing date in order to be considered for the position. Official transcripts must be submitted prior to being appointed to the position.
NOTE: Only degrees from an accredited college or university recognized by the Department of Education are acceptable.
For additional information, please visit- http://www2.ed.gov/admins/finaid/accred/index.html
Foreign Education: Qualifying education from colleges and universities in foreign countries must be evaluated in terms of equivalency to that acquired in U.S. colleges and universities.
For further information, visit: http://www2.ed.gov/about/offices/list/ous/international/usnei/us/edlite-visitus-forrecog.html or National Association of Foreign Student Advisors at http://www.nafsa.org/
*Before you can start working, you must provide Official transcripts (original) as proof that positive education requirements have been met.
Additional information
Area of Consideration:
The Area of Consideration for this vacancy announcement is worldwide. (Military Spouse Preference (MSP), Involuntarily Separated Military Preference (ISMP) and Family Member Preference eligible candidates are included in the area of consideration.)
Manual Applications:
If you are unable to apply online, you may submit your application package using a manual application method. Please contact the NAF Human Resources Office or representative listed on this job announcement to request a copy of the manual application form. All completed manual application forms (along with resume and other supporting documentation) must be received no later than noon on 01/04/2022 in order to process your application in a timely manner. Please note that neglecting to respond to the job related questions may result in an ineligible rating.
Allowances, Incentives, and PCS Costs:
Differentials, or incentives will not be paid.
Post allowance will be paid (to eligible US citizens).
Payment Permanent Change of Station (PCS) costs is authorized, based on a determination that a PCS move is in the Government's interest.
Employment Overseas provides a lot of additional benefits & entitlements, for information click here
Applicants must comply with the Exceptional Family Member Program, for information click here
NOTE: DoD Civilians and Eligible Family Members on official travel must have either a Special Issuance Passport (SIP) or, as a temporary measure, a memorandum from a DoD Passport Agent stating the SIP application was submitted prior to departure from the point of origin.
Temporary Telework due to COVID-19
Due to COVID-19, the agency is currently in expanded telework posture. If selected, you may be expected to temporarily telework, even if your home is located outside the local commuting area. Once employees are permitted to return to the office, you will be expected to report to the duty station listed on this announcement within a designated time frame identified by the organization. At that time, you may be eligible to request to continue to telework one or more days a pay period depending on the terms of the agency's telework policy.
Please check out our Applicant Information Kit:
Other:
Additional referrals may be made from this vacancy announcement for up to 90 days after the closing date.
How You Will Be Evaluated
You will be evaluated for this job based on how well you meet the qualifications above.
Applicants can claim the following eligibilities:
NAF Preference – Family Member Preference (OCONUS ONLY)
NAF Priority Consideration – Business Based Action
NAF Priority Consideration – Current Appropriated Funds Employee CNE (APF)
NAF Priority Consideration – Current/Former NAF Employee (CNE/FNE)
NAF Priority Consideration – Outside Applicant Veteran (OAV)
NAF Priority Consideration – Parent of a Veteran (OAV)
NAF Priority Consideration – Spouse/Widow(er) of a Veteran (OAV)
Required documents for each consideration category can be found in the applicant information kit, point of contact information is listed at the bottom of this announcement if applicants have any questions about these consideration groups or documents. Applicants are also welcome to reach out to
confirm receipt of the required documents or information when submitting an application for this position.
Eligibilities are listed above in the consideration order in accordance with the AR 215-3. Applicants will only be awarded the highest preference/priority consideration found eligible.
By claiming the "Current/Former NAF Employee (CNE/FNE)" or "Current APF Employee (CAE)" priority consideration eligibility, applicants are self-certifying that they may not be eligible for other priority considerations. Failure to provide supporting documentation to validate preference or priority consideration claims could adversely impact the applicant's eligibility. For additional information on what may be required to support the applicant's eligibility claim, please refer to our Applicant Information Kit found in the applicant information kit.
CNE/FNE/CAE priority consideration must be clearly defined in order to grant the priority consideration. We will need position title, series, grade, location and agency in order determine priority consideration. To ensure we have enough information, we encourage you to submit a copy of your most recent personnel action.
Required Documents
The following documents must be submitted with your application:
Optional: Job Application (DA Form 3433) will be accepted in place of a Resume.
The below items are accepted and may be needed to support a qualification and/or a claimed priority/preference:
Cover Letter
DD-214/ Statement of Service
DA Form 3433
PCS Orders
Reasonable Accommodation Documentation
Resume
Separation Notice (RIF)
SF-50/ Notification of Personnel Action
Transcript
If you are relying on your education to meet qualification requirements:
Education must be accredited by an accrediting institution recognized by the U.S. Department of Education in order for it to be credited towards qualifications. Therefore, provide only the attendance and/or degrees from schools accredited by accrediting institutions recognized by the U.S. Department of Education.
Failure to provide all of the required information as stated in this vacancy announcement may result in an ineligible rating or may affect the overall rating.
How to Apply
You may submit your application package using one of the two methods identified below:
Electronically (preferred) at https://www.usajobs.gov/ and search for Vacancy Number (VIN): 11320034. Announcement closes at 11:59 PM Eastern Time on the closing date listed on this announcement.
Manually: Please refer to the "Additional Information" section of this announcement for instructions.
For more information please open this link
Apply Here
How to Stop Missing Deadlines? Follow our Facebook Page and Twitter !-Jobs, internships, scholarships, Conferences, Trainings are published every day!