APPLY FOR THIS OPPORTUNITY! Or, know someone who would be a perfect fit? Let them know! Share / Like / Tag a friend in a post or comment! To complete application process efficiently and successfully, you must read the Application Instructions carefully before/during application process.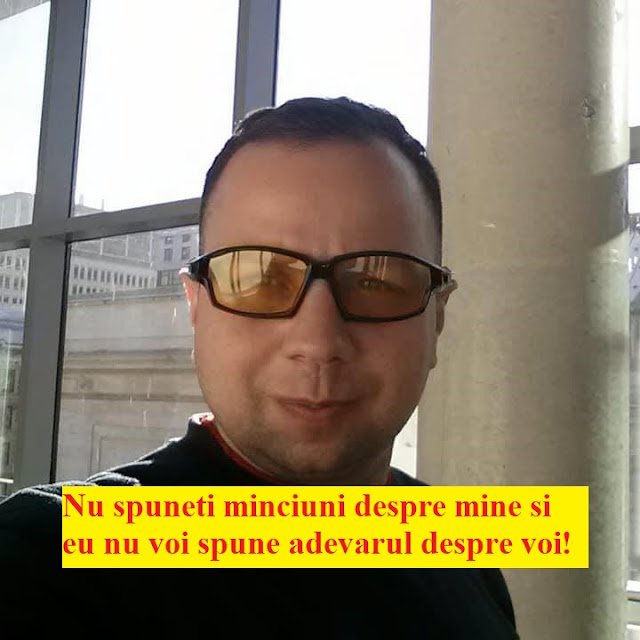 Trebuie sa recunosc ca in fiecare dimineata cand deschid facebook-ul sau site-uri din Moldova mi se strica dispozitia pentru toata ziua! Daca o zi nu deschid facebook-ul si nu citesc stiri din Moldova sunt fericit toata ziua! Iar daca canadienii le-ar da si niste suturi in fund la moldovenii/romanii veniti aici ca sa imi creeze probleme as fi al naibii de fericit! Pentru mine ar fi destul sai informez pe canadieni si pe americani despre posibilele scenarii in Moldova si pur si simplu sa astept pina cand o sa se confirme analizele mele! nici nu-mi aduc aminte cand am gresit ultima oara in analizele mele!
Insa nu pot sa fiu indiferent la ceea ce se intampla in Moldova! Trebuie sa mentionez ca nu sunt membru de partid, nu sunt membru a niciunei organizatii! Si nu sunt platit ca sa scriu pe blogul meu personal plopandrew.blogspot.com de catre partid sau alte persoane fizice sau juridice! Pentru mine este inacceptabil ca unicile persoane din republica Moldova si in special cei din Platforma DA si PAS care lupta impotriva regimului lui Plahotniuc sa fie atacate de catre persoane cu 9 clase din diaspora sau de catre ipocriti care au participat la protest cu scopul de a fi nominalizati la functia de deputat! Pentru mine persoanele respective sunt niste nulitati si trebuie tratate corespunzator! Fiecare trebuie sa raspunda pentru greselile sale in special pentru atacuri nefondate la adresa blocului ACUM !
Pe 20 iulie l-am avertizat pe Petic despre posibilele scenarii care mai tarziu sa adeverit, insa nu a vrut sa asculte si acuma este la inchisoare! I-am avertizat familia despre posiblele scenarii care desemenea mai tarziu s-a adeverit si ca vrem sa-i ajutam si deasemenea nu au vrut sa asculte! I-am avertizat din nou pe familia Petic despre posibilele scenarii si tot nu vor sa asculte! Daca se reactiona din start si Gheorghe nu era incapatinat pot sa va asigur ca acuma era intr-o tara di UE si putea sa atace zilnic regimul pe facebook! Era sa fie in libertate alaturi de familia sa! Si daca mai scotea la iveala materialele compromitatoare care le avea la adresa regimului putea sa loveasca punctele lor sensibile! De fiecare data mi-a fost ignorat sfaturile mele si acuma este la inchisoare! Apreciez curajul lui! Insa ca sa distrugi acest regim pe linga curaj trebuie sa ai resurse financiare, relatii al naibii de bune in exterior si sa cunosti cum functioneaza regimul mafiot! Fara resurse finaciare nu ai nici o sansa sa distrugi acest regim! fara suport politic din exterior deasemenea nu ai nici o sansa! Eu iti dau sfaturi insa nu pot sa dau cu bita in cap si sa zic fa asta, fa cealalta! Eu iti zic toate scenariile insa depinde de tine ce vei face mai departe! Imi pare rau ca toate avertismentele mele au fost ignorate! Eu am studiat la 3 universitati (3 ani am studiat Relatii Internationale, 4 ani la o facultate de drept, si 2 ani la masterul Analiza si Solutionarea Conflictelor! , am un rucsac plin cu diplome cu participari la traninguri, internship-uri, conferinte atat in Moldova cat si peste hotare!! Vorbesc patru limbi si acuma o invat pe a cincea ( Franceza)! Spre deosebire de alti care au investit in masini si in case eu am investit in studii! Sunt modest, simplu insa pot fi al naibii de arogant cu persoanele care incearca sa se dea smecheri in fata mea! Nu am nici un sentiment fata de tradatori si vin cu replici pe masura!
In ultimul articol am fost numit mincinos de catre Irina Arhire! Ceea ce am scris este adevarat! Acest lucru poate sa confirme si jurnalisti de la JurnalTV, cat si diaspora Moldovei din Germania! Cat si prietenii lui Gheorghe! Dupa ce Gheorghe i s-a fabricat dosar penal am mobilizat diaspora ca sa venim cu un mesaj de sustinere! Atunci cand toata lumea fugea de Gheorghe mai ales dupa materialele denigratoare aparute la posturile lui Plaha, noi am venit cu mesaje de sustinere! Ca acum eu sa fiu atacat de persoanele care ieri ii sustineam! Si unica sansa a lui Petic de a iesi din inchisoare este doar daca va castiga blocul ACUM! Il voi sustine in continuare pe Andrei Nastase si pe Maia Sandu si cred ca la moment ei sunt unica sansa de a salva Moldova de catre regimul lui Plahotniuc! Am un mesaj pentru persoanele care mint despre mine! Nu spuneti minciuni despre mine si eu nu voi spune adevarul despre voi! cand veti realiza ca ati fost folositi de catre Angela va fi prea tarziu! Cand veti realiza ca frustratii din diaspora cu care comunicati acuma ca vau folosit va fi iarasi tarziu!
Cand veti realiza ce sa intamplat veti ramane singuri fara sprijin atat in Moldova cat si in diaspora! Si cand va realiza Plaha ca sunteti abandonat de catre toti, pur si simplu va va distruge! Pentru ca nu ati avut inteligenta necesara de a intelege la timp de provocarile pe care le organizeaza Plaha ! Sper ca voi sa nu urmati exemplul frustratilor din diaspora si sa nu atacati blocul ACUM! Noi trebuie sa ne concetram toata atentia catre Plahotniuc, Dodon Sor si spre independenti care vor fura voturi de la blocul ACUM! Rog sa lasati toate frustrarile deoparte! Nu e momentul acuma!
Succes tuturor celora din Moldova care lupta impotriva regimului Plahotniuc! Respect enorm
pentru lupta care o duceti si ii trimit pe toti la plimbare care vor ataca blocul ACUM!
How to Stop Missing Deadlines? Follow our Facebook Page and Twitter !-Jobs, internships, scholarships, Conferences, Trainings are published every day!