APPLY FOR THIS OPPORTUNITY! Or, know someone who would be a perfect fit? Let them know! Share / Like / Tag a friend in a post or comment! To complete application process efficiently and successfully, you must read the Application Instructions carefully before/during application process.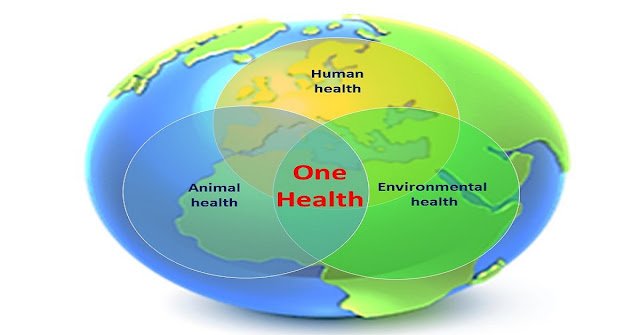 In the last decade and more, there has been an increasing upsurge of novel and existing infectious disease outbreaks in humans and animals both globally, nationally and locally in our communities. Notable among these include the zoonotic diseases Coronavirus, Lassa Fever, Tuberculosis, and Rabies, etc., and other animal health diseases such as the Rinderpest in cattle, Swine flu in Pigs, Avian influenza in Poultry and Parvovirus in Dogs. As an added complication, our environmental sustainability is increasingly at risk with the realities of climate changes that include diminishing wildlife and poor conservation, droughts and flooding causing an increasing threat to food security, environmental pollution, poor agricultural practices, and incessant natural disasters. The inter-connectivity of these human, animal and environmental issues demands an urgent need for a holistic and cohesive approach to proffered sustainable solutions. One Health which "promotes multi-sectoral and trans-disciplinary collaborations to achieving optimal health outcomes between animals, humans, plants and their shared environment" has been verified as this sustainable approach. In Nigeria, the One Health approach is even more pertinent because of our failing systems in health and development and the seeming segregation of allied health professions which limits collaboration among professionals. In addition, the growing movement of One Health – though being touted globally is yet to receive the adequate and necessary attention and momentum in the general Nigerian public. Therefore, there is a need for widespread information, education and integrated advocacy on solving health and development issues through the One Health approach among related sectors and by extension, the general public.
One Health and Development Initiative (OHDI)
One Health and Development Initiative (OHDI) is a nonprofit organization that works to promote news, education, advocacy and solutions to interrelated issues of animal, human and ecosystem health through an integrated One Health approach. Our work is rooted in the belief that public health issues are intertwined across animal, human and environmental ecosystems thereby requiring a holistic approach to effective and sustainable solutions. So, in implementing our various activities through social impact and health programs, media projects, advocacy, and research, the core values of "One One Health Advocacy and Mentorship (OHAM) Program 2020 for Students and Young Professionals
plopandrew.blogspot.com
How to Stop Missing Deadlines? Follow our Facebook Page and Twitter !-Jobs, internships, scholarships, Conferences, Trainings are published every day!