APPLY FOR THIS OPPORTUNITY! Or, know someone who would be a perfect fit? Let them know! Share / Like / Tag a friend in a post or comment! To complete application process efficiently and successfully, you must read the Application Instructions carefully before/during application process.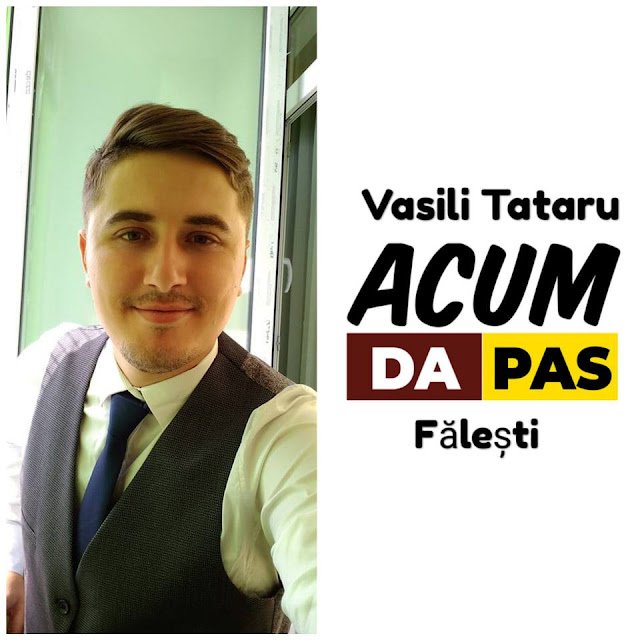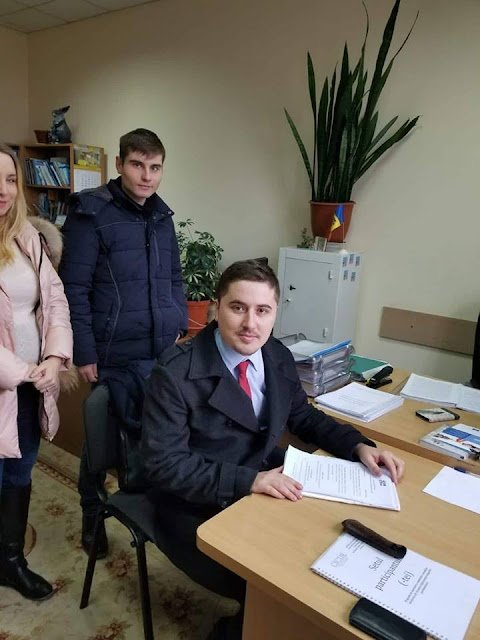 (…) Am decis să fac acest pas pentru că ştiu că pot ajuta această ţară. Adevărat, nu am nici arma Justiției în mână dreaptă, nici greutatea portofelului în mâna stângă, dar ştiu că sunt încă atâţia oameni cu demnitate. Ceea ce vă rog eu este: Faceți cumva să puneți în suflet puțină grijă pentru țară. Știu că e dificil să reziști, dar trebuie. De aici începe Minutul de DEMNITATE al Profesorilor şi al tuturor cetăţenilor.
Astăzi, a fost înregistrată candidatura Blocului ACUM pentru circumscripţia nr.11, Făleşti. ACUM suntem gata pentru a da startul colectării semnăturilor. Doamne ajută!

Vasili Tataru este un tânăr pedagog, care vorbit deschis despre problemele din sistemul de învățământ din Republica Moldova, a susținut mai multe live-uri pe Facebook unde a chemat la consolidare toți profesorii în lupta împotriva neregulilor din educație. "Haideți să ne mobilizăm, nu stați prin colțuri", a spus Vasile.
Vasili Tataru – ,,
Îndemn toți profesorii să se mobilizeze, să protesteze și să nu aibă frică.Într-adevăr sistemul de învățământ este paralizat și școlile au devenit moșia cuiva. Iar când încerci să te opui ordinelor, atunci peste noapte te trezești dintr-un profesor bun cu plângeri, cu dosare sau devii șantajabil."
Intr-o postare de pe 27 dcembrie
Vasili Tataru
cere dreptate pentru profesori,
Vasili Tataru – ,,
Distribuim! Dragi profesori, adunați-vă chiar mâine, în grupuri, prin școlile unde predați și cereți administrațiilor să vă explice noua metodă de calculare a salariului. Nu fiți indiferenți. Am primit mai multe mesaje de prin raioane. Profesorii sunt îngrijorați. Nimeni nu știe la ce să se aștepte. Nimeni nu discută cu ei. Ministerul tace. Vă pot spune că coeficienții pentru care veți primi bani sunt discriminatorii și de-a dreptul înjositori. Se va pune accent pe goana după
credite, diplome și hârtii, iar cadrele didactice cu experință vor avea cel mai mult de suferit. Și tare mă tem că bani vor fi doar pentru lunile ianuarie și februarie. Apoi se suspendă această lege. Rog nu mai umiliți, denigrați și loviți atâta în cadrele astea didactice că și așa sunt puține și VOR FI DIN CE ÎN CE MAI PUȚINE. O să ajungă directorii și doamna Ministru să bată pe la porțile profesorilor în vârstă, bolnavi și uitați ca să-i cheme să predea lecții. Atunci să vedeți Învățământ. Monica Babuc a mai declarat că din această toamnă, lefile se vor mări considerabil (27 august, 2018). Ați simțit acest lucru? V-ați cumpărat bilete de vacanță în Maldive? Din experiența a 4 de ani de pedagog pot spune că numărul hârtiilor crește și crește. Iar numărul pedagogilor cu suflet scade și scade. În clasele primare e dezastru. Au schimbat notele pe descriptorii și atâtea rapoarte. Dacă dorește cineva din Minister să vină să muncească cu noile reforme, îi cedez locul, să vadă și ei ce înseamnă pâinea de pedagog. Cadrele didactice depun atâtea eforturi și ajung să trăiască din împrumut. Alții țes un covor de flori de pe banii oamenilor și devin miniștri. Asta e Moldova. Vrem dreptate pentru Profesori!"
How to Stop Missing Deadlines? Follow our Facebook Page and Twitter !-Jobs, internships, scholarships, Conferences, Trainings are published every day!