APPLY FOR THIS OPPORTUNITY! Or, know someone who would be a perfect fit? Let them know! Share / Like / Tag a friend in a post or comment! To complete application process efficiently and successfully, you must read the Application Instructions carefully before/during application process.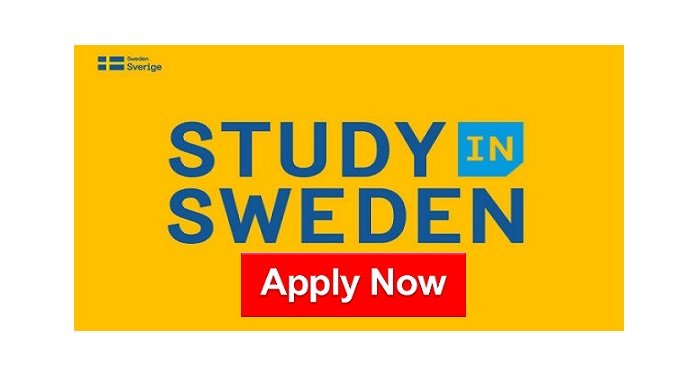 Are you an ambitious and innovative leader who wants to learn how to bridge the gap between desire and action on sustainability? Then join the Swedish Institute Management Programme 2022.
Open for applications until 13 February
Overview
In a world facing urgent and significant human, social and environmental challenges, we know that there are many people who want to contribute to positive fundamental change.
Being part of the 'sustainability transformation' is one way that individuals can make a real difference – for businesses, communities and for the planet. We invite ambitious and innovative leaders from Northern and Eastern Europe who want to learn how to bridge the gap between desire and action on sustainability to join us as part of the Swedish Institute Management Programme 2022, and work in collaboration with like-minded people in their region, to help tackle these challenges, and lead their businesses to success through sustainable business practices. Because the speed and scale of change that the world desperately needs cannot be achieved in isolation.
Recognising the significance of this global challenge, the Sustainable Development Goals (SDGs) have been set up to define global priorities and aspirations before the year 2030. The business community plays a critical role in the implementation of the SDGs and in creating a better future for all.
At the Swedish Institute, we have created unique development programme which brings together people from different Northern and Eastern European countries in an enhanced collaborative environment, where they can co-create solutions between business and other sector organisations in your country which have a genuine chance of success.
The Swedish Institute Management Programme(SIMP) offers you proven tools and knowledge from experts who can help you to put sustainability at the heart of your strategy and take your leadership to the next level. The programme is based on Sweden's prominent position in innovation and sustainable business – and its connection to the global economy. 
A core outcome of the programme is for every participant to develop and implement an action-oriented sustainability challenge. You will formulate it based on the needs of your organisation and its stakeholders.
The online programme runs between May – November 2022. It includes coaching, interactive workshops and lectures, as well as meetings with representatives from companies and organisations in Sweden. SIMP is a challenging and interactive programme that requires your active participation and contribution. It is not a series of one-way lectures.  
What will the programme give you?
In-depth knowledge and skills about sustainable business practices with 

a focus on human rights, climate and the environment, decent working conditions and anti-corruption.

Capacity and knowledge to lead change and promote sustainable business practices in your own organisation. 

Insights into business cases for sustainability in Sweden, one of the leading countries in sustainable business practice.

Knowledge to let you work with Design Thinking as a method to develop creative and sustainable solutions to complex problems.

Customised expert coaching based on your organisation's and your own personal needs. 

A unique opportunity of close collaboration and exchange with colleagues at your own level from several other countries, developing strong, long-lasting professional networks.  

Access to the global Swedish Institute alumni network with leaders who are committed to sustainable business and responsible leadership.
Who can apply?
If you are highly motivated to run your business in a sustainable way and promote sustainable business practices in your country; and you also have the mandate to drive  strategies throughout your business – then the answer is you!
In addition:
You are a citizen and resident of Armenia, Belarus, Estonia, Georgia, Latvia, Lithuania, Poland, Russian Federation, Sweden or Ukraine.

You are between 25 and 

50

 years old (born 1971–1996).

You have an entrepreneurial mindset and a track record of making things happen.

You are willing to support and share your experience and knowledge with other participants.

You have a high level proficiency in both written and spoken English.

You have a 

post-secondary

education.
We are looking for business leaders who are already CEO´s or senior managers of small or medium–sized enterprises, or managers of a significant and distinct department of a large enterprise, who have responsibility for the profits of their business.
Does this sound like you? If so, you can Apply NOW! Or read on for more details on the programme below.
Note: Due to the current situation in Belarus, SI took the decision that, as of 1 October 2020, we will not provide financial support to Belarusian state employees.
Programme structure, format and timeline
SIMP Northern and Eastern Europe 2022 takes place from May to November 2022. The programme is mainly focused into three modules which will take place in May, September and November. Each module lasts between three to six weeks and requires approximately 10 hours per week, including participation in live online sessions, and engagement with pre-recorded material, group assignments and individual work. In between the modules, you will work on your own sustainability project with the help of expert coaching and group tasks.
Module 1: Mondays and Wednesdays 2, 4, 9, 11, 16, 18, 23, 25, 30 May and 1 June at 13-16 CEST (Central European Summer time, i.e. Swedish time) 
Module 2: Mondays and Wednesdays 5, 7, 12, 14, 19, 21, 26, 28 September at 13-16 CEST (Central European Summer time)
Module 3: Mondays and Wednesdays 14, 16, 21, 23, 28, 30 November and 1 December 13-16 CET (Central European time)
SIMP 2022 will be an online programme, where various digital tools and set-ups will give you a unique, varied and interactive learning experience. The digital format  enables learning to take place over an extended period, allowing time for reflection as well as the opportunity for continuous work, both individually and together with other participants.
Costs covered and arranged by Swedish Institute
1. Apply
2. Screening of applications
3. Admission
For more information please open this link
Apply Here
Swedish Institute Management Programme Northern and Eastern Europe
How to Stop Missing Deadlines? Follow our Facebook Page and Twitter !-Jobs, internships, scholarships, Conferences, Trainings are published every day!