APPLY FOR THIS OPPORTUNITY! Or, know someone who would be a perfect fit? Let them know! Share / Like / Tag a friend in a post or comment! To complete application process efficiently and successfully, you must read the Application Instructions carefully before/during application process.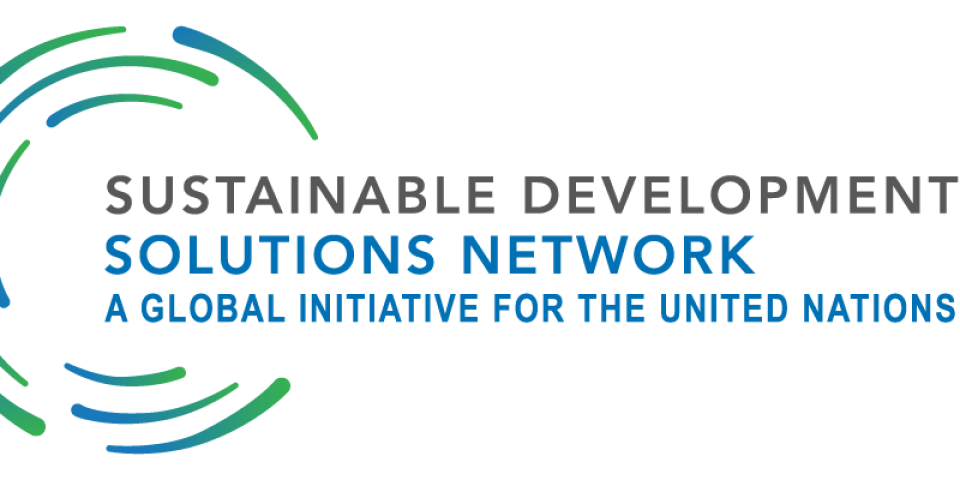 By way of recognizing youth as the key player in achieving the Sustainable Development Goals, and building on the success of the past cohorts of the Local Pathways Fellows, the UN Sustainable Development Solutions Network – Youth Initiative (SDSN Youth) is recruiting its 2021 cohort of the Local Pathways Fellows.
THE FELLOWSHIP PROGRAM
The Local Pathways Fellowship seeks to provide young leaders with a platform, a guiding framework for action, and connect them with leading development experts and practitioners:
Guide and inform their work around their existing and future projects, and help them develop insights about local sustainable development challenges;
Provide them with a framework for engagement with local stakeholders;
Facilitate mutual learning and exchange of urban solutions;
Support them in becoming local advocates that promote and advocate for dialogue and problem solving for sustainable development.
The fellows will take on a 10-month journey throughout which they will explore pathways for "localizing" the globally adopted goals and targets, exchange knowledge and ideas, and work to engage local stakeholders in a dialogue around pathways towards a better future for their fellow citizens.
The Local Pathways Fellowship is unpaid. The fellows will benefit from global visibility and exposure as champions for sustainable urban development, numerous opportunities to develop their expertise, as well as access to a vast network of SDG professionals and advocates.
Meet all Local Pathways Fellows here.
2021 FELLOWS
The 2021 cohort of the Local Pathways Fellowship will bring together a network of 100 young thought leaders, urban planners, sustainability advocates, researchers and innovators from 100 different cities across the world to advance local dialogue, collaboration and problem solving around the Sustainable Development Goals and to make cities and urban settlements "smart, fair and sustainable".
The LPF program is building on the success of the 3 cohorts under our belt. The Fellowship has recently expanded its team to increase the support and guidance provided for its fellows. The team has been constantly working on polishing the program curriculum that now focuses more on project development. The 2021 edition of the program also leverages global networking opportunities for its fellows. It aims to foster even more collaboration among fellows through cooperative assignments and peer-to-peer feedback. The fellows will be working more closely with the wider SDSN Youth network to build local connections through the SDG Students Hubs and SDSN's national and regional networks for a bigger impact.
The 2021 Local Pathways Fellowship applications will be accepted until November 30, 2020 at 11:59 p.m. (Eastern Standard Time). The selected fellows will be notified by January 25, 2021, and the Fellowship begins on February 1, 2021.
WHAT WE LOOK FOR
In order to be selected as a Local Pathways Fellow, applicants must meet the following criteria:
Candidates must be between 18 and 30 years old at the time of application (exceptions may apply);
Candidates must be based in the same city throughout the entire duration of the Fellowship (February through November 2021);
Candidates must be fluent in English and the local language of the cities they represent;
Candidates must demonstrate a commitment to and a solid understanding of the concept of sustainable development;
Candidates must be able to commit the minimum of 5-7 hours each week on average;
Candidates must have a stable internet connection;
A minimum of one year of professional or academic experience in development practice, urban planning, community engagement and advocacy, or similar;
A demonstrated background in research, development practice, advocacy or similar fields would be considered a strong asset.
Candidates representing any city and country in the world are encouraged to apply, however SDSN Youth will make efforts to ensure diversity of regional representation among the fellows.
Thank you for your interest in the program!
The Local Pathways Fellowshipis an initiative of SDSN Youth, the global youth initiative of the UN Sustainable Development Solutions Network (SDSN).SDSN Youth's mission is to empower young people globally to create sustainable solutions. Through the Local Pathways Fellowships and its many initiatives, SDSN Youth aims to amplify the tremendous energy and capabilities of youth in materialising the Sustainable Development Goals (SDGs).
Photo Credit: Alexis Andrew Wilski Jaloszynski
For more information please open this link
http://localpathways.org/apply
How to Stop Missing Deadlines? Follow our Facebook Page and Twitter !-Jobs, internships, scholarships, Conferences, Trainings are published every day!